Samsung Galaxy S5 Gets Kid Friendly with New Update
These days more and more children are using smartphones, or borrowing their parents smartphone to play games and stay entertained. The Samsung Galaxy S5 "Kid Mode" is one of many new options available from manufactures tailored around improving the smartphone experience for them.
Currently both the Galaxy S5 and the new Tab S lineup of Android tablets from Samsung have what's being called "Kids Mode" and a brand new update available starting today to the Kid Store aims to make these devices extremely kid friendly.
Read: How to Find a Lost Galaxy S5
When it comes to finding apps or games available for children the choices from the Google Play Store can be somewhat overwhelming. With hundreds of thousands of apps, many which are loaded with ads or popups, Samsung wants to deliver a better user experience for when your kids have your device. Below is more details about the new and improved Kids Store on select Galaxy devices.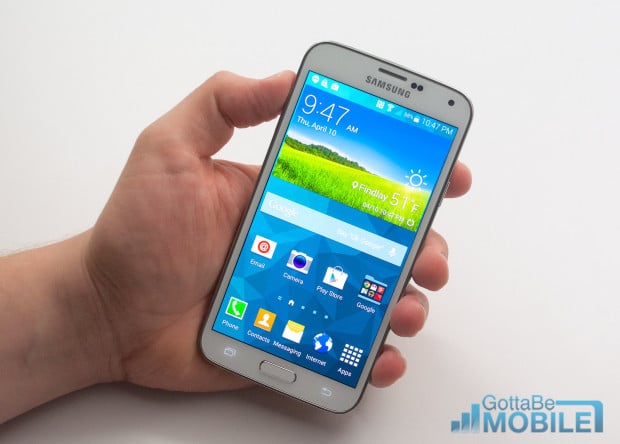 The Galaxy S5 was announced back in February and eventually arrived in the United States in April. One new feature many have enjoyed is Kids Mode, but it's about to get a lot better. Included in Kids Mode is the Kids Store, and today Samsung announced a major update delivering over 900 apps, games, and content specifically with children in mind.
What makes the Kids Store even better is users can select app or game choices and recommendations based on age group, and even the subject type. Making finding relevant apps or games for boys and girls, or certain age groups a breeze. Here's part of the release details confirmed today.
Kids Store now offers 900 specially selected applications for children. Comprised of two tabs with a choice of content grouped by age and subject, Kids Store allows users to easily navigate through the available content. The content classification is as follows: 0-4 years old for preschool children, 5-6 years old for kindergarteners and 7 years old or more in primary school children. The content is also categorized by subject: learning, play, and story.

In addition, the Kids Store brand zone provides premium content for children from providers such as, PBS Kids, Budge Studio, Cupcake Digital and Intellijoy and offers free gifts of over $50 to users, which can be used to purchase applications such as Toca Hair salon 2, Sprinkle Island and Pucca Funny World Tour exclusively.
One of the biggest parts of the update is the large amount of apps specially selected just for children. Boasting over 900 apps or games are included in Kids Store, some being extremely popular and well-known titles from PBS Kids, LEGO, Pocoyo and Tipitap, and even English education content.
More and more children are using our devices these days, and having apps designed to help youngsters learn the English language, how to read or count and more are all extremely important. Instead of playing the latest Angry Birds, let your kids learn while they play.
While Kids Mode is activated purchases can only be made from the new Kids Store, rather than the Google Play Store, and all purchases are controlled via a user-set password. Meaning parents won't have to worry about purchases or in-app purchased being made without their consent. This has been an issue for Apple, Google, and even Amazon's App Store, so Samsung is headed in the right direction out of the gate.
Kids Mode first debuted late last year on a limited edition "Galaxy Tab 7 Kids" but has now expanded to the Galaxy S5, the new lineup of Samsung Galaxy Tab S options, and will surely be included in future updates and the upcoming Galaxy Note 4 expected to debut later this fall.

As an Amazon Associate I earn from qualifying purchases.