Galaxy S5 Launch Date: Early Look at What to Expect
The Samsung Galaxy S5 is quickly becoming one of the most anticipated devices of 2014, thanks to a host of rumors that have emerged in recent weeks teasing consumers with a wealth of possibilities. Those same rumors have suggested that a Galaxy S5 launch date could be just a few weeks away. With that in mind, we want to take a close look at its rumored, but upcoming, launch date in an effort to help set consumer expectations.
For several months now, we've heard about a mysterious device that is currently being dubbed, Samsung Galaxy S5. And while nothing is set in stone, it's likely that Samsung has a Galaxy S4 successor up its sleeve for 2014 as the company, for the past four years, has released an annual update to its Samsung Galaxy S flagship line.
History, logic and rumors point to a Galaxy S4 successor in 2014, a device that will be taking on the likes of the iPhone 5s, the 2014 iPhone that is rumored to be an iPhone 6, the HTC M8, Galaxy Note 4, and others. The device is currently thought to be called Samsung Galaxy S5, a name that is based on Samsung's naming pattern, and it's a device that is rumored to possibly have some incredible specifications on board, features that would certainly make this device flagship worthy.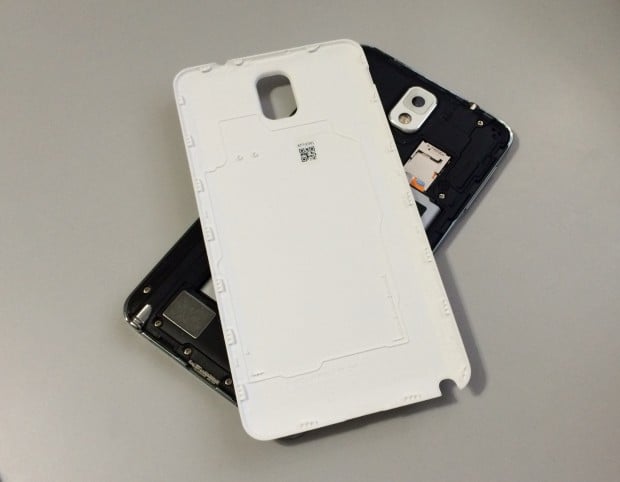 Samsung Galaxy S5 rumors suggest a high-powered camera, possibly a 16MP sensor with Samsung ISOCELL technology that would allow for better photos and video in low light. Rumors also suggest at least 3GB of RAM to help with performance, RAM that would go along with the device's rumored 64-bit processor, which may or may not be of the Exynos variety.
We've also heard that the device could feature a premium metal design, a first for the Galaxy S series, but that it could also come in plastic for those that want a budget option. This makes it sound like a true iPhone 5s, iPhone 5c competitor. It's also said to possibly have a brand new QHD display on board with 2560 x 1440 resolution. The first device with QHD resolution is supposedly coming to the surface at Mobile World Congress at the end of February and as we pointed out, this made Galaxy S5 launch date rumors swirl.
With those rumors swirling, we wanted to take a close look at the Samsung Galaxy S5 launch date in particular, as we examine what we think will be taking place the day that the Samsung Galaxy S5 is announced.
Samsung Galaxy S5 Launch Date Within Three Months
Samsung Galaxy S5 launch date rumors are beginning to swirl which means that prospective Galaxy S5 buyers are starting to openly wonder about the Galaxy S5 launch date and what it has to offer. Thus far, we have heard a series of rumors point to a launch early in the year with Q1 and more specifically, February tagged as a possible launch month. Galaxy S5 release date rumors suggest an arrival in March or in April, rumors that line up with the rumored launch timing.
Usually, there is a gap of about a month between announcement and release which mean that MWC is certainly a possibility given that March and April have been rumored. MWC is scheduled to take place in late February. Now, we would caution prospective Galaxy S5 buyers. Last year, we saw MWC rumored as the Galaxy S4 launch date and that device skipped Barcelona for New York. So a February launch isn't set in stone.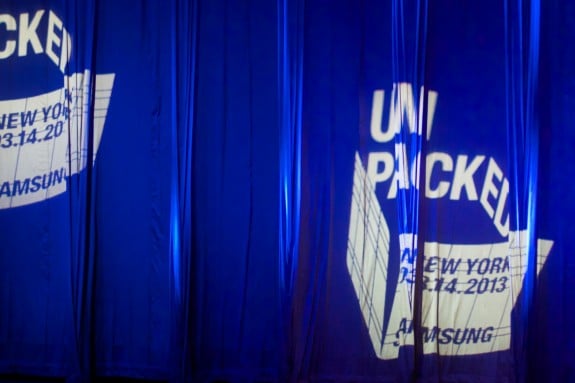 Still, we doubt that Samsung will wait much longer than that. The company appears to be heading towards an early 2014 launch, rumors suggest it, and that makes sense given that it won't want to collide with Apple in June with WWDC, iOS 8 and a potential large screen iPhone 6. It's that large screen iPhone in particular that likely has Samsung looking to launch earlier in the year rather than later.
Samsung also won't want to leave HTC's new HTC M8 (HTC One Two) on shelves alone. And with the HTC M8 almost certain to be coming early in the year, the pressure is on Samsung to deliver. We would be shocked to see a Galaxy S5 launch date land after the month of March, the same date that saw the Galaxy S4 launch date.
Galaxy S5 Launch Date Confirmed Ahead of Time
Over the next few weeks, we should see more Galaxy S5 launch date rumors leak to the surface. And among those rumors, we could see the Galaxy S5 launch date itself. With the Galaxy Note 3 and the Galaxy S4, we saw their specific launch dates confirmed ahead of Samsung's official announcement. The Galaxy Note 3 launch date, in particular, emerged well ahead of the actual date.
If it's not a rumor, it's going to be Samsung itself. The company tends to send out event invites well in advance, sometimes a month before the event, so that it can set the stage for the Galaxy S5's arrival. Our best guess is that we should see some movement, including an official date, right around the time that HTC announces its HTC One follow up, a device that again is supposedly coming in the first quarter. Companies love to steal the spotlight away from one another so don't be surprised if Samsung tries to crash HTC's party with some Galaxy S5 news of its own.
A Big Stage, Somewhere
Prospective Galaxy S5 buyers should expect Samsung to take a stage, somewhere, to announce the Galaxy S5. We can't be certain that that stage will be in Berlin, Germany during Mobile World Congress 2014 but even if it's not, expect Samsung to rent out a large venue that it will use to showcase its brand new Galaxy S smartphone.
https://www.youtube.com/watch?feature=player_detailpage&v=p6GRFKWGn1k
While Samsung's events in 2013 were panned for being over-the-top and dull, we can't see Samsung moving away from the big time event, not with the exposure that they bring and not with the Galaxy S5 and the Galaxy S brand. If the Galaxy S5 is as ground-breaking for Samsung as rumors say, a metal design would be a huge step, then a simple press release or a small gathering isn't going to do.
Expect Samsung to take the stage somewhere, maybe in Barcelona, maybe somewhere else, to announce the Samsung Galaxy S5.
Galaxy S5 Event During the Week
Very simply, the Samsung Galaxy S5 launch date will take place during the week. Not on the weekend when people are away from their computers, but during the week when Samsung will get the most attention from consumers and from the press. There is no pattern when it comes to the actual date that Samsung announces its devices so it could fall on any day. No chance that Samsung announces it on the weekend so prepare for a launch day somewhere in between a Monday and a Friday.
A Way to Follow Live
Samsung, unlike Apple, is very open about its launch events. While there are a finite number of invites to go around, Samsung will likely provide a live stream for those that couldn't make it to the launch event. The company typically hosts a live feed on its YouTube channel and we expect the company to provide something similar for the Samsung Galaxy S5 launch.
Again, unlike Apple, Samsung will typically confirm a live stream with its event invitations rather than waiting until the last second before confirming the existence of a live stream. Apple tends to do the latter, something that not only frustrates consumers, but also frustrates those that weren't able to get an exclusive invite to the event.
Familiar Script
Expect a familiar script from Samsung. That means, expect Samsung to host a Galaxy S5 event in the same style that it always hosts events. We should see Samsung Mobile Chief JK Shin take the stage and debut the Galaxy S5 at the beginning of the event. We should see a big screen on which Samsung will detail the many features on board the device. We should see some grandiose with a symphony or actors or something that tries to make the event as big as it possibly can be.
https://www.youtube.com/watch?feature=player_detailpage&v=PuwGfTRiW2Q
While Apple is known for its town hall style launch events, Samsung tends to go all out and we don't see that changing with the Samsung Galaxy S5. Not with the fierce competition that is in store for the Galaxy S5, not when Samsung can command the attention of thousands of viewers. It will want to get the Galaxy S5 and its features out to the world and a large event filled with spectacle will do just that.
Lots of Details
We expect Samsung to go into great detail about the Samsung Galaxy S5 at its launch event. The company tends to spend over an hour going into the features, both hardware and software, that consumers can expect from the device. It will also try and do its best to relate those features to the common, average smartphone user with clear, in-depth explanations.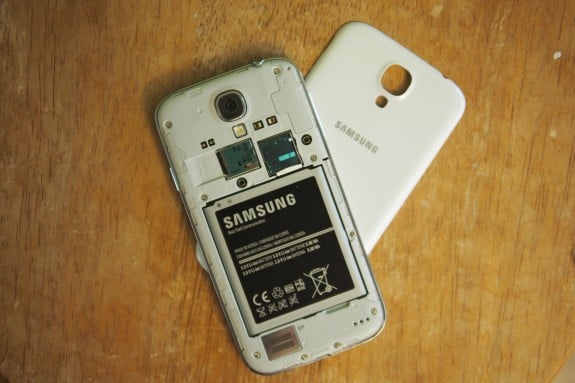 Samsung has also done a fantastic job of clearing up a lot of the smaller details as well. That means release date windows colors, and storage options. Pricing will likely be held back due to carriers, but other than that, we should see Samsung dish out a healthy dose of details to interested consumers as it can no longer get away with being vague.
Consumers watch these events to adsorb all of these details and a lack of important information will only hurt Samsung's chances of toppling a phone like the iPhone 6.
Accessories
Finally, expect the Samsung Galaxy S5 to debut alongside Galaxy S5 accessories. Samsung has put a ton of effort in shoring up its official accessory selection and the Galaxy S4 and Galaxy Note 3 were shining examples of that. From wireless charging kits, to cases, to controllers for gaming, the Galaxy S5 should see a ton of accessories emerge on stage.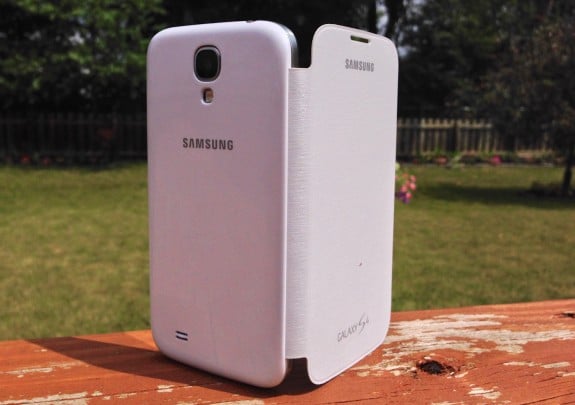 Consumers should be hopeful that this time around, Samsung can get all of the accessories out in a reasonable amount of time. Galaxy S4 users were made to wait for weeks for the entire accessory lineup to arrive. We doubt Samsung announces accessory release dates on stage though we could certainly see at least a few get released alongside the Galaxy S5 in the weeks after the event.

This article may contain affiliate links. Click here for more details.