Samsung Galaxy S5 Lollipop Release Date Tips
The Samsung Galaxy S5 Lollipop update continues to roll out to different variants in different regions around the world and it's poised to hit more users here in the United States. With that in mind, we want to offer some useful Galaxy S5 Android 5.0 Lollipop release date tips that will help those of you who are thinking about making the transition from Android 4.4 KitKat.
When the Samsung Galaxy S5 first arrived back in April of last year, it was running Android 4.4.2 KitKat which at the time was Google's latest version of its operating system. Since then, Samsung's upgraded the Galaxy S5 with two updates, one major and one minor. The minor update was and is Android 4.4.4 KitKat. Many Galaxy S5 users remain on Android 4.4.2 or Android 4.4.4. The major update is Android 5.0 Lollipop, a massive overhaul that deployed to the Galaxy S5 back in December.
The Samsung Galaxy S5 Lollipop release has been slow but steady in the weeks since its initial roll out. The update has hit several variants (Galaxy S5, Galaxy S5 LTE-A, Galaxy S5 Active) and it has rolled out a number of different places including the United States. Samsung's Galaxy S5 Lollipop roll out isn't close to being done and there are still plenty of people that have their eyes on the Android 5.0 Lollipop upgrade. (We're looking at you, AT&T Galaxy S5 users.)
With plenty of Galaxy S5 Android 5.0 Lollipop updates set to roll out in the future, now is the perfect time to share some tips with those of you who are excited about your move from Android 4.4.2 or Android 4.4.4 to Android 5.0 Lollipop. These tips will help you in the buildup to your update's release and they will help you on the day that your roll out arrives.
Keep An Eye Out For Information
If you're still on Android 4.4 KitKat and you're looking for your upgrade to Android 5.0 Lollipop, you'll want to keep tabs on your carrier. Many carriers release Android update information ahead of time and some update that information pretty frequently. Android upgrade pages are often hard to find but do some digging around your carrier's website and you might find a schedule.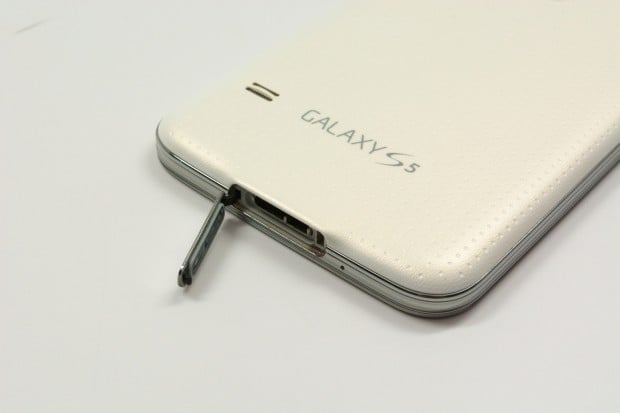 If you live in the United States and you're not on T-Mobile, you won't find such a schedule. US carriers are notorious for their silence ahead of major Android upgrades and the remaining carriers (AT&T, US Cellular, MetroPCS, Cricket) don't have Android update schedules up. That doesn't mean that you can't keep an eye out for information though.
A few weeks ago, AT&T confirmed the Galaxy S5 Lollipop update outright on its Twitter account. It was a bit odd for a carrier that typically doesn't say much ahead of time. We haven't seen the other carriers say anything through social media but there's always a chance that a social media rep or a customer service representative will slip up and offer some specific details. Just please, don't be a pest. These people are just trying to do their job.
Galaxy S5 Lollipop Release Time
The exact Samsung Galaxy S5 Lollipop release time is extremely unpredictable though we usually see roll outs start during the working week (Monday-Friday). If your roll out hasn't started, you don't have to worry about checking your phone on the weekend. It's very rare to see Samsung or its carrier partners fire up a roll out on Saturday or Sunday. Once the roll out has started, you might see an update pop up on the weekend, though the precise release time is always unpredictable.
If you're using an international version of the device like the SM-G900F, your update could come at any time now so we recommend checking your phone periodically for an update rather than checking every five minutes.
Prepare Your Galaxy S5
Even if you don't know your exact Galaxy S5 Lollipop release date or release time, you're going to want to prepare your device as if it's going to arrive tomorrow. The more prepared you are, the better the update will turn out.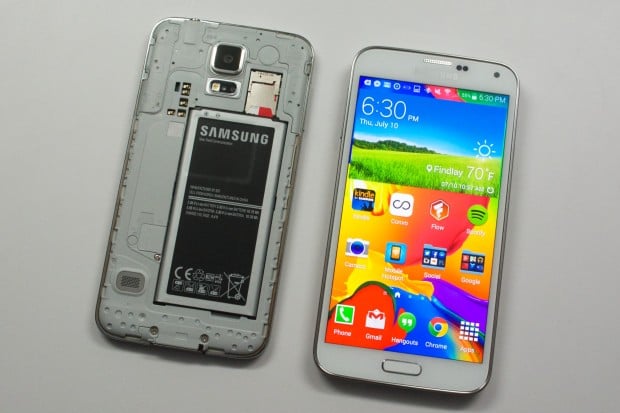 We've put together a list of steps that we think you should take before your Galaxy S5 Lollipop release date arrives. These steps will prepare your phone, and your mind, for the Lollipop update's arrival. Take a look at them before your roll out.
Don't Install Galaxy S5 Lollipop Update the Second It Arrives
Just because you get a prompt doesn't mean that you need to replace Android 4.4 KitKat straight away. In fact, there are some reasons why you might not want to install on day one.
The Samsung Galaxy S5 Lollipop update has been plagued with issues, so many issues in fact, that Samsung Norway was forced to halt its roll out and Samsung Canada was forced to push out an updated version of the software. There is always some risk involved when installing a major update for the first time so if you're using your phone for important work or school, you'll want to take your time.
Instead of installing it the second it comes out, we highly recommend digging for feedback from your fellow Galaxy S5 users. That means users with the same model number and that means users on the same carrier. Android-centric forums are a good place to start, carrier forums will also help, and you can also check out social media for feedback on the day of your Galaxy S5 Lollipop release. Someone always installs early and you shouldn't be afraid to ask questions.
If you're not a power user, you're better off waiting a few days for the smoke to settle. That way you can get the lay of the land and come to an informed decision about Lollipop.
Research Galaxy S5 Lollipop Problems & Fixes
We also recommend digging into the current set of Samsung Galaxy S5 Lollipop problems and fixes. We've rounded up a lot of the problems plaguing Galaxy S5 users since the initial Galaxy S5 Lollipop release and we've also put together a list of fixes for those problems. More recently, we put together an extensive guide on how to fix battery life. Battery drain is one of the biggest problems plaguing Galaxy S5 users and it would be smart to familiarize with potential fixes ahead your release.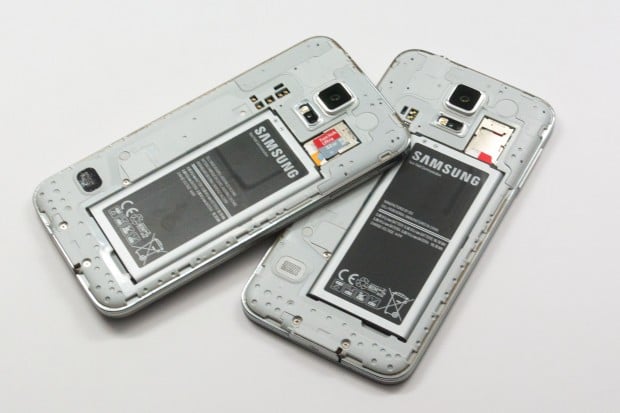 Obviously, there are just starting points. We recommend taking a look around for more potential fixes for Galaxy S5 Lollipop problems. This way, if you do run into problems (and many of you will), you'll be ready to handle them.
Set Aside Time for the Update
If you're busy on your Galaxy S5 Lollipop release date, don't try and squeeze an install into your schedule. This is a huge upgrade for the Samsung Galaxy S5. It's going to take time to install, somewhere between 30 minutes and an hour. It also has the potential to throw problems your way. You don't want to be rushed so make sure you install it when you actually have time to pay attention.
Be Patient
Finally, be patient. In some cases, Galaxy S5 Lollipop roll outs will take a few days to complete. Carriers in the U.S. like to roll out their updates in batches so that they can catch potential issues. AT&T is known for this practice. So if you don't see an update on day one, know that you'll probably get it within a week. Roll outs in the United States typically don't take any longer than that.
The worst thing you can do is berate the person running AT&T's Twitter account with questions about your individual Lollipop release. They won't know and there's no way to predict it. Simmer.

As an Amazon Associate I earn from qualifying purchases.