Samsung Galaxy S5 Lollipop Update Breakdown (January)
With the Samsung Galaxy S5 Android 5.0 Lollipop update now in full swing, we want to take a look at where the update is at right now and where the Samsung Galaxy S5 Lollipop update is heading in the new year. This breakdown looks at the update itself and at the various Galaxy S5 Lollipop release date details that have popped up in recent weeks.
Back in June of last year, Google took the stage to detail its latest Android operating system, an operating system that at the time was dubbed Android L. In November Google once again confirmed its Android L operating system only this time the company gave it a name, Android 5.0 Lollipop.
Android 5.0 Lollipop is one of Google's biggest updates to the Android operating system and its an update that brings a number of big time features including the company's new Material Design. These changes are massive for owners of Google's Nexus smartphones and tablets and they're going to be huge for owners of smartphones and tablets from Android manufacturers like Samsung.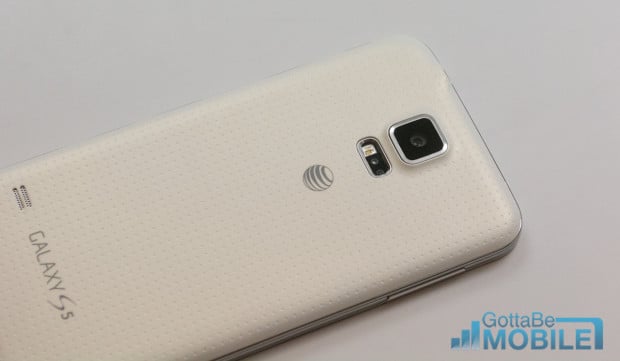 Samsung is the world's largest Android manufacturer and it's responsible for devices like the Samsung Galaxy S5, its current flagship, and a competitor to the iPhone 6, iPhone 6 Plus, LG G3, Moto X, and others. The Galaxy S5 is also the only Samsung device currently receiving Google's new Android 5.0 Lollipop operating system.
At the end of last year, Samsung started pushing out Android 5.0 Lollipop for the Galaxy S5, its flagship. In typical Samsung fashion, the Galaxy S5 Lollipop update has moved through the ranks very slowly delivering huge upgrades to select Galaxy S5 users. Samsung's update, like Google's features some huge changes including redesigned core applications that fall in line with Google's new Material Design language.
Over the past month or so, we've seen Samsung Galaxy S5 Lollipop update details emerge at a mind-boggling pace and for those that don't keep their finger on the pulse of the industry, they can be hard to track. Today, we want to breakdown the Samsung Galaxy S5 Lollipop update and release and offer a look at the update's current status.
Samsung Galaxy S5 Lollipop Update Available Here
The Samsung Galaxy S5 Android 5.0 Lollipop update is rolling out. That's maybe the most important thing here. Thing is, the Galaxy S5 Lollipop release is still extremely limited. Not that that comes as much of a surprise. Samsung is well known for slow-rolling its Android updates and the Galaxy S5 Lollipop release will be no different. So here's what we know right now.
We know that the Galaxy S5 Lollipop update is available now in Poland, South Korea, Spain, Malaysia, and Russia. Users in those regions with the international model (SM-G900F) or a model on Korea's three biggest carriers will want to check through settings to see if the Lollipop update is available. Users should also be able to pull the update through Samsung Kies.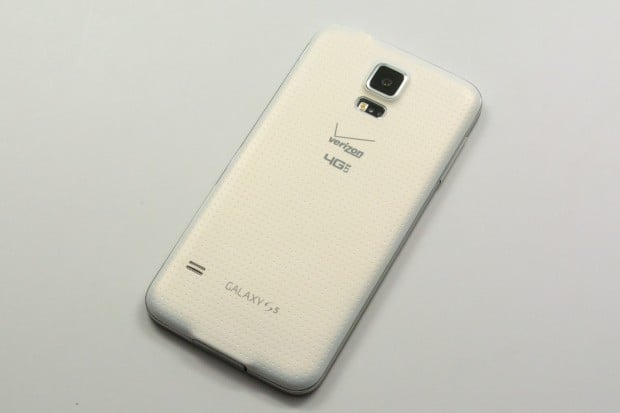 Currently, these are the only regions where the Samsung Galaxy S5 Lollipop update is available though all signs point to a broader roll out in the month of January.
It's important to note that while the Galaxy S5 is getting Android 5.0, Samsung is rumored to be cooking up an Android 5.0.1 Lollipop update (with bug fixes) for the Galaxy S5 LTE-A. We're still not sure if Samsung will start pushing that version, or Android 5.0 Lollipop, in the weeks ahead. It could ultimately depend on region and carrier.
Upcoming Galaxy S5 Android 5.0 Lollipop Release Dates
Let's start with what we know for sure. We know that Samsung plans to roll out the Galaxy S5 Android 5.0 Lollipop update to the Galaxy S5 LTE-A in Korea starting sometime in early 2015. The company hasn't outlined a specific date. Thanks to Samsung's regional wings, we also know that the company is planning to push a Galaxy S5 Lollipop update to the Galaxy S5 mini and Galaxy S5 Active.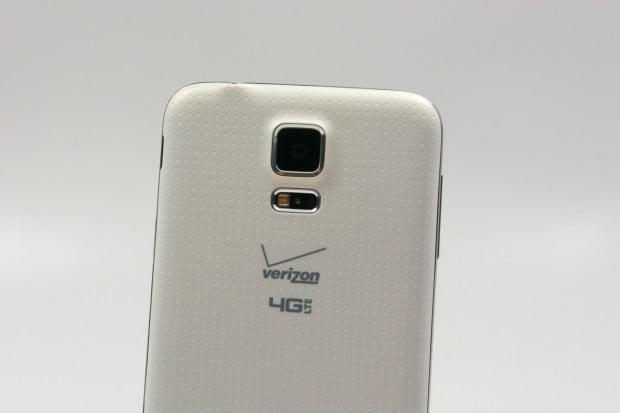 Thus far, we haven't seen too many carrier-specific Galaxy S5 Lollipop details arrive on the scene though Vodafone Spain did confirm a release for 2015. French carrier SFR, a carrier known for spilling its release dates early, claimed that it would get the Galaxy S5 Lollipop out in December. That did not happen and it's not clear where the carrier goes from here. It's important to note that the December date was an ETA.
U.S. Galaxy S5 Lollipop Release Date
The international Galaxy S5 Lollipop update is now available in Europe and it's poised to hit other European countries and carriers in the near future. But what about the United States?
Well, early on, we saw the Samsung Galaxy S5 Lollipop update all but confirmed for Sprint thanks to a User Agent Profile string discovered on the carrier's website. That UA Prof confirmed that the update was in testing. Soon after, the Sprint Galaxy S5 Lollipop update itself leaked though the software was only a test build and did not reveal any release date info.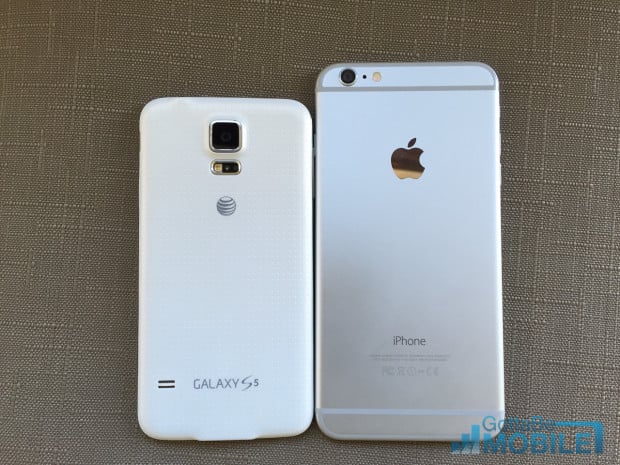 More recently, a credible Samsung Mobile retail store employee revealed a number of new Lollipop details on Reddit including details about Samsung's plans for the United States.
According to his intelligence, Samsung plans to update handsets in select stores and train the staff ahead of the Galaxy S5 update rollout to all carriers in the United States. That roll out, again, is expected to start this month though the memo hints at a release early this month. Samsung has a large presence at CES 2015 in Las Vegas so it could potentially announce details there.
U.S. carriers typically don't release details early so users could be waiting until the actual roll outs to hear about their Lollipop release dates. From the look of things, we could see those details arrive soon.

This article may contain affiliate links. Click here for more details.