Galaxy S5 Lollipop Update Makes Huge Push
The Samsung Galaxy S5 Lollipop update has made a huge push today just a day after a new North American carrier confirmed an imminent Galaxy S5 Lollipop release.
As the Samsung Galaxy S5 Lollipop release pushes forward, we're finally starting to see substantial progress made in North American. In the US, three of the five top carriers have rolled out the Galaxy S5 Lollipop update leaving AT&T and U.S. Cellular as the only major carriers with devices still on the aging Android 4.4 KitKat operating system.
Yesterday, Canadian carrier Bell announced that it had begun rolling out the Galaxy S5 Lollipop update. Canadian carriers typically roll their updates out all at the same time so today's developments don't come as much of a surprise.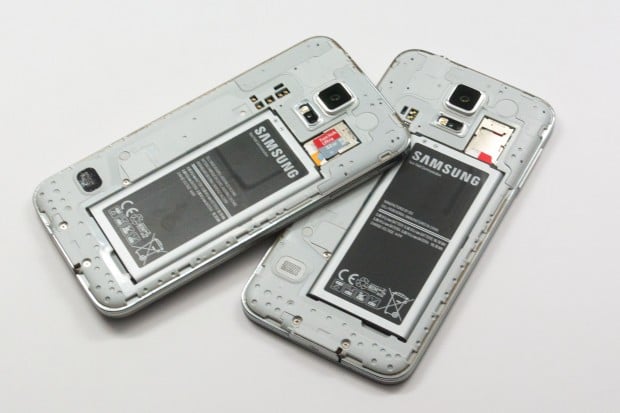 Today, the Samsung Galaxy S5 Lollipop update is rolling out to an assortment of Canadian carriers including Bell, TELUS, Koodo, Rogers, WIND Mobile, and more. Bell is not the only one that's publicly confirmed the update. Rogers has updated its Android software tracking page to reflect the roll out. A day ago, the carrier said that it would be rolling the update out in March.
The Samsung Galaxy S5 Lollipop update is a massive change for Galaxy S5 users as it delivers changes to the look and feel of the operating system. The software is dominated by Google's new Material Design which has influenced the look of many of Samsung's core applications. The update also comes with a number of enhancements and fixes. It also, according to many Galaxy S5 Lollipop users, comes with an assortment of Lollipop problems.
Those who own Canadian version of the Galaxy S5 should keep an eye out for a prompt. The update should be available through the device's settings right now. Samsung says that the upgrade process could take 30 to 60 minutes though if done over a fast connection, the Galaxy S5 Lollipop upgrade should complete much sooner than that.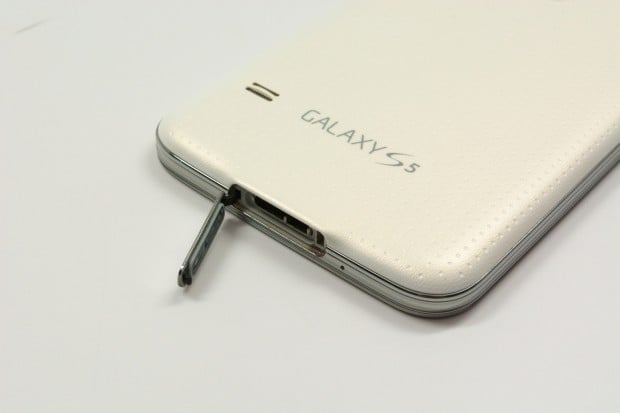 Samsung's Galaxy S5 Lollipop update has made a great deal of progress in the weeks since its initial release though there is still a long way to go before it's complete. The upgrade has landed for several international models though it remains missing on many others. Most carriers remain silent, even the ones that typically aren't silent, and we're still not sure when or if we'll see the update roll out in full force.
Earlier this week, AT&T confirmed a Galaxy S5 Lollipop update for arrival though the carrier has not said when it plans to roll its software out. The fact that it's now talking about the update on Twitter is a sign that the company has, perhaps, made progress behind the scenes.
Samsung has also confirmed a Galaxy S5 LTE-A Android 5.0 Lollipop release and Rogers has also confirmed an arrival for the Samsung Galaxy S5 Active. It's not clear when those updates will start rolling out though Samsung, at the time, said that it was committed to pushing out the Galaxy S5 LTE-A Android 5.0 Lollipop update in "early 2015."
Samsung France has also confirmed a Q2 Lollipop release for the Galaxy S5 mini though a specific release date for the smaller Galaxy S5 variant remains out of reach.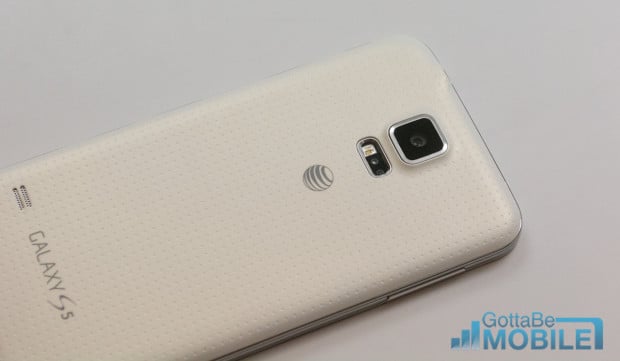 The Samsung Galaxy S5 Lollipop release isn't the only software moving out. Samsung's also begun pushing out Android 5.0 Lollipop updates to the Galaxy Note 4, Galaxy Note 3, Galaxy S4, and Galaxy Note Edge. The four updates are in various stages of release and all four are expected to hit U.S. and international carriers at some point in the future.
None of these roll outs are expected to finish up any time soon and we should see Samsung continue to roll them out as get deeper into the year and owners will want to keep an eye out for carrier announcements and early details.

As an Amazon Associate I earn from qualifying purchases.