Galaxy S5 Lollipop Update Starts Rolling Out
The Samsung Galaxy S5 Android 5.0 Lollipop update was rumored for December and right on cue, Samsung's started rolling out its highly anticipated Galaxy S5 Lollipop release. This roll out marks the start of what will almost certainly be a lengthy release that encompasses all of Samsung's Galaxy S5 variants around the world.
For weeks, we've heard rumors about the Samsung Galaxy S5 Android 5.0 Lollipop update, an update that supposedly would be coming to replace the Android 4.4 KitKat operating system that's resided on the flagship smartphone for many weeks now. Rumors had pointed to a Galaxy S5 Lollipop release in December though Samsung itself did not confirm that. That is, until today.
We had heard that the Samsung Galaxy S5 Android 5.0 Lollipop update could be close for international users though we did not expect it to happen this soon. Today, Samsung started rolling out the Galaxy S5 Android 5.0 Lollipop update for the first time, pushing it live for the SM-G900F, also known as the international version of the device.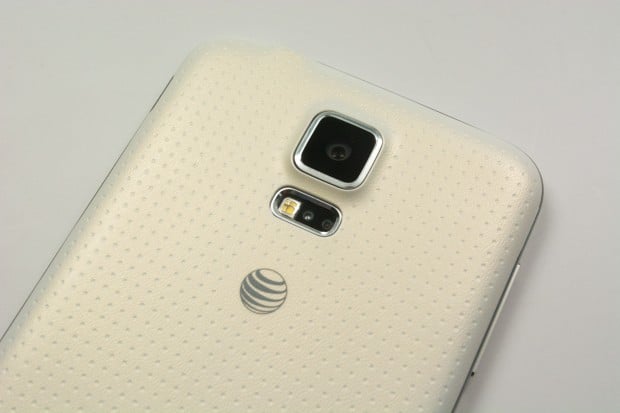 According to SamMobile, a site that's reliable when it comes to information regarding Samsung's Android update process, the update is limited to Galaxy S5 users in Poland though it should start spreading to other users in Europe in the near future. This is typical of Samsung's Android roll out process and users can expect the process to take several months to complete.
Samsung's Android updates roll out in waves based on region and based on model number. The roll outs are extremely unpredictable and are heavily dependent on the testing process. So while users in Poland will get to enjoy Lollipop today, users in the United States and other countries around the world will be made to wait by Samsung and by individual carriers. Fortunately, at least one U.S. carrier is known to have the Galaxy S5 Lollipop update in for testing.
Sprint's Galaxy S5 Android 5.0 Lollipop update has surfaced several times including in a leak on its website and a leak for the public. The leak is a test version of the software and it should only be installed by veteran Galaxy S5 users familiar with the process. Everyone else should simply wait for the OTA versions of the update to arrive.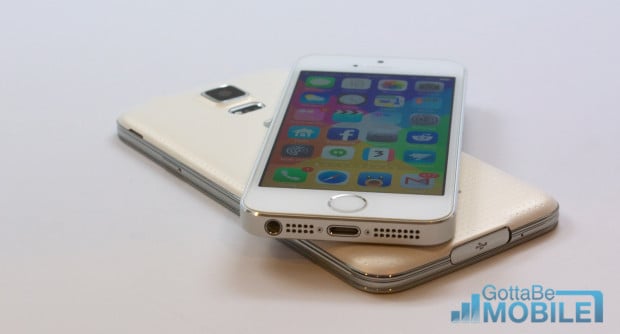 These leaks confirm Sprint's plans to release a Galaxy S5 Android 5.0 Lollipop update and they hint at a wider release on U.S. carriers. Other U.S. carriers remain silent at the moment though now that the update is out in the open, we could certainly hear more about their plans for the Galaxy S5 Android 5.0 upgrade in the near future.
Sprint isn't the only carrier with Android 5.0 details on hand. French carrier SFR says that it will be pushing a Galaxy S5 Android 5.0 Lollipop update in December followed by a Galaxy Note 4 Android Lollipop update in January. The carrier has not provided any specific dates so it's not clear when these updates will roll out. Again, the release dates are dependent on internal testing and are subject to change.
Samsung's Galaxy S5 Android 5.0 Lollipop roll out is extremely young which means that we do not yet have a gauge on the changes aboard its official and final build. Leaks suggest that the software is going to be full of changes including hints of Google's brand new Material Design that arrived for Nexus users last month.
The software should also be full of tweaks, fixes and enhancements to help shore up the experience on the Galaxy S5 and Samsung's other popular Galaxy smartphones. Android 5.0 Lollipop updates are rumored for the Galaxy Note 4, Galaxy Note 3 and Galaxy S4. All three updates are all but confirmed and should roll out sometime after the Galaxy S5 upgrade.

This article may contain affiliate links. Click here for more details.