Samsung Galaxy S5 Might Skip Another Big Feature
Rumors have suggested that the Samsung Galaxy S5 might be skipping a fingerprint reader as Samsung is rumored to not have the technology ready. It now appears that a second big feature, magnetic resonance wireless charging, could also skip the Samsung Galaxy S5 if it does launch in the beginning of 2014 as has been rumored.
The Samsung Galaxy S4 finally delivered wireless charging to Galaxy S customers after Samsung failed to deliver with the Galaxy S3. Users are remove the back of the smartphone, put on a compatible back plate and charge the device would wires using a supported charger. It's a great way to avoid clutter while charging the phone at the same time. Samsung's Galaxy Note 3 will also get the wireless charging treatment when the device's wireless charging kit arrives on shelves.
According to a report from Korean publication ETNews, Samsung is working on a new form of wireless charging called magnetic resonance wireless charging which would allow Galaxy owners to charge their device at longer distances and without having to place the device onto a charging pad. This is something that has been rumored for quite sometime and it appears that the company is working on making it a reality for its mobile users.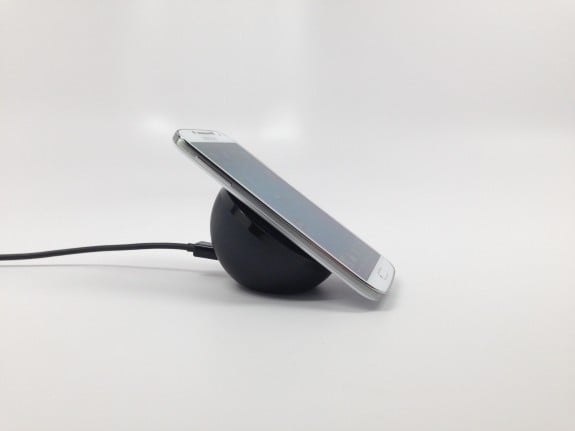 Problem is, it looks like it may not be ready until the middle of next year, if at all, which means that there is a chance that it could skip out on the Samsung Galaxy S5, a device that is rumored to be arriving in the first part of the year, possibly in January. Samsung is reportedly aiming to get the technology out in the middle of next year so unless Samsung goes back to its roots with the Galaxy S launch, the Galaxy S5 could miss out.
This is the second big feature that has been rumored to be missing the Samsung Galaxy S5. Earlier reports have suggested that a fingerprint sensor, which was supposedly pulled off the Galaxy Note 3 after failed quality tests, may miss out on the Galaxy S5 as well. Apple, Samsung's rival, recently put a fingerprint reader on its iPhone 5s for added security.
If these two features do skip the Samsung Galaxy S5, it could be that the Samsung Galaxy Note 4 will be the first device to feature both. Samsung typically attaches new technology to its flagship devices so it would be strange to see it push out these features on a non-flagship between the Galaxy S and Galaxy Note launches.
The Samsung Galaxy S5 is rumored to include a new design, possibly metal, a 13MP camera sensor, and a new processor that could potentially be a part of the Exynos 6 chip series.

As an Amazon Associate I earn from qualifying purchases.