Samsung Galaxy S5 Release Approaches: 5 Key Details
The Samsung Galaxy S5 release date is getting closer in the United States and many buyers are busy weighing their options. As we approach April 11th, we want to take a look at five key details that Samsung Galaxy S5 buyers need to know about one of the biggest smartphone release dates of the year.
In February, Samsung announced the Galaxy S5 on stage at Mobile World Congress in Barcelona, Spain. The device, which had been rumored for months, was confirmed for an April 11th release. Shortly thereafter, American carriers and carriers worldwide confirmed its arrival and the wait was on.
For weeks, consumers have been kicking around, waiting for the Samsung Galaxy S5 release to arrive. Last month, we saw some carriers start taking pre-orders for the Galaxy S5 which allows users to place an order ahead of the device's release date but there are also some details that remain missing.
With details still swirling around ahead of April 11th, we want to take a look at five important Samsung Galaxy S5 release details that prospective buyers need to know about right now.
You Can Buy The Galaxy S5 Right Now
Those who don't want to wait for April 11th to arrive and are willing to pay some extra cash can buy a Samsung Galaxy S5 right now. The Galaxy S5 is currently on sale through Amazon and several third-party retailers are willing to ship it out today, provided buyers have more than $700 in cash sitting around.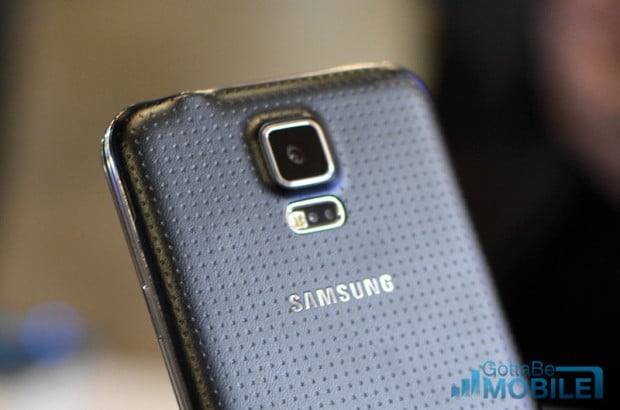 The device is listed as shipping out in one to two business days which means that it will arrive well before April 11th. Just keep in mind, these are international unlocked versions of the Galaxy S5. They are not the carrier-branded models that will be coming to carriers like AT&T, Sprint and Verizon in the days ahead.
Verizon Samsung Galaxy S5 Release & Details
Unfortunately, the Verizon Galaxy S5 release date remains unknown. Consumers also don't know how much Verizon is going to be charging for the Galaxy S5 when it does arrive. There are, however, some signs that point to progress.
Verizon's sign up page now says that Galaxy S5 pre-orders will be available soon. How soon remains unclear, but it looks like the carrier will take pre-orders at some point in the future, ahead of its release.
Best Buy's website also lists an upcoming Verizon Galaxy S5 pre-order but it still hasn't shown up and likely won't until the carrier has started to offer it. Those looking to put in an order right now should know that RadioShack and Target are apparently taking Verizon Galaxy S5 pre-orders ahead of its release.
As for an actual Verizon Galaxy S5 release date, we've heard that it will be in mid-April. We had a quick chat with a Verizon customer service representative who stated that the release date would arrive April 11th. Verizon customer service representatives are often wrong but it would be surprising to see Verizon release the Galaxy S5 much later than that.
Verizon, for its part, has told us that it doesn't have anything to share at this time and that it's focused on the all new HTC One which is available exclusively in its retail stores. Once the smoke from that release clears, we expect Verizon to offer Galaxy S5 details.
MetroPCS Galaxy S5 Pre-Order Arrives, Others Still Missing
MetroPCS will be offering the Galaxy S5 sometime in April, it hasn't confirmed a release date, but it has yet to put the Galaxy S5 up for pre-order. Best Buy though has done the job for it as the MetroPCS Galaxy S5 is now up for pre-order for $650 through Best Buy's website. We expect MetroPCS to charge similar for the Galaxy S5.
The other Galaxy S5 carriers still haven't put the device on sale. Ting says that it plans to offer the Galaxy S5 in mid-April while Boost and Virgin still haven't confirmed any specific details for their customers. They originally said that they would release the device in Q2 but that spans from April to June.
32GB Galaxy S5 MIA
U.S. Cellular told us back in March that it currently has no plans to offer the 32GB Galaxy S5 and at this point, it's probably worth assuming that the Galaxy S5 32GB won't be available on day one.
U.S. carriers have not put it up for pre-order and Verizon's own Galaxy S4 and Galaxy S5 comparison lists them both as having 16GB of storage. Oddly enough, the carrier trumpets the fact that the Galaxy S5 comes with microSD card support for 128GB microSD cards. What it fails to mention is that the Galaxy S4 comes with support as well.
We could certainly see carriers offer 32GB versions of the Galaxy S5 but we wouldn't be surprised if they landed after the Galaxy S5's initial release in the United States.
Best Buy: Perks & Problems
As a reminder, there are about 100 Best Buy stores in the U.S. that have the Galaxy S5 out now on display. Those that can't wait for April 11th can check this list to see if the local Best Buy has it available. The list is at the bottom of the page. As far as we know, this is the only way to get hands on early in the United States so it's worth checking out.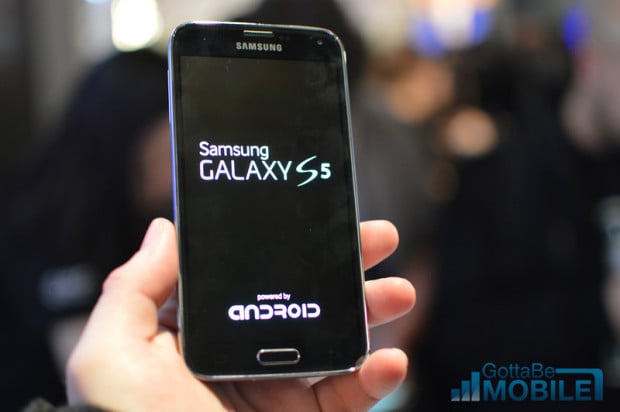 There are two other Galaxy S5 Best Buy details that we should point out. One, the retailer is charging a $100 premium for the Galaxy S5 off-contract. Instead of $650, it's charging $750. Those looking to save money will likely want to avoid it.
The other is that the Gear Fit is already sold out online. Those who want to pre-order through Best Buy can check individual stores for pre-orders but we're guessing that most will be sold out. It means that those looking to snag the accessory will need to play to go through another retailer for Samsung's exciting accessory.

This article may contain affiliate links. Click here for more details.