Samsung Galaxy S5 Release Date: Early Look at What Not to Expect
The Samsung Galaxy S5 only exists in rumors but it's clear that Samsung is going to replace the Samsung Galaxy S4 with a new flagship that will take on the likes of the iPhone 5s and Galaxy Note 3 and will eventually be aimed at the 2014 iPhone, thought to be the iPhone 6. One of the biggest mysteries surrounding the Galaxy S5 at the moment is its missing release date and here, we work to set consumer expectations.
Earlier this year, after months and months of rumor and speculation, Samsung announced the Samsung Galaxy S4, the successor to the wildly popular Galaxy S3, and a device that arrived on shelves just a month after its announcement on stage at the Radio Music Hall in New York City.
In the buildup to the Galaxy S4 launch, we saw tons of rumors pour out of Korea and elsewhere as the company worked to finalize the device's design, hardware and software. Ultimately, many of those rumors wound up being more than just rumors. They were dead on. And that's why consumers are starting to pay attention to the chatter surrounding the next Galaxy smartphone, currently rumored to be the Samsung Galaxy S5.
Nothing has been set in stone just yet but already, we've seen a ton of Galaxy S5 rumors emerge just ahead of the new year, teasing consumers with a number of possibilities. Galaxy S5 rumors point to a new processor, of the 64-bit variety, a brand new camera that feature a 16MP sensor with Auto Focus and ISOCELL tech for enhanced low-light imagery and video, a metal design that could challenge the iPhone 5s, a plastic design that could challenge the iPhone 5c, and an early launch date.
Rumors suggest that the Galaxy S5, complete with a new high-resolution display and Iris-scan unlocking capabilities, could be announced in late February at the Mobile World Congress. In the past, Samsung has shied away from these big events and has hosted its own events instead so the rumor is certainly a bit curious. Still, this rumor, and the others, have started to set consumer expectations.
With rumors swirling, we want to offer our own thoughts on the Galaxy S5 and specifically, on the Galaxy S5 release date. We've already taken an early look at what to expect and here, we take a look at what not to expect from the eventual Galaxy S5 release.
Imminent Galaxy S5 Release Date
The Samsung Galaxy S5 launch date isn't set in stone which means that its release date is extremely hard to pinpoint. At the moment, rumors suggest that a new Galaxy smartphone, the first with QHD display resolution, could debut at Mobile World Congress. There is no guarantee that that phone will be the Galaxy S5, it could be something else entirely, but given that this is new technology, it makes sense that it could be the Galaxy S5.
Interestingly, rumors have pointed to a release in March or April, something that lines up perfectly with a launch in late February at Mobile World Congress. Samsung usually takes a month or so to bring its flagship model from the stage to shelves. And with rumors pointing to a metal design, it could take the company a little longer than usual.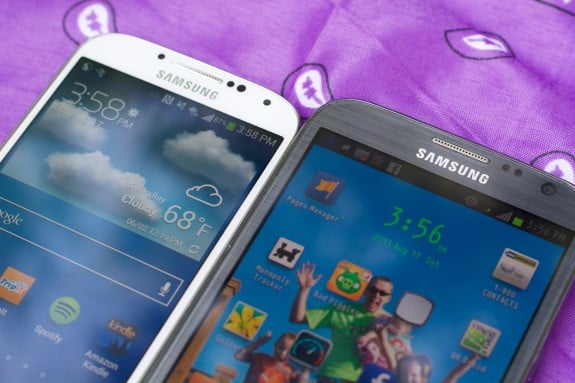 What's important is that rumors have all centered around February, March and April and we're starting to get the feeling that these is some truth to these rumors, at least in terms of a release window. It makes sense that Samsung would want to get the device out early in the year and beat the next iPhone to the punch. And with the iPhone 6 rumored to have a larger display, putting some space between the Galaxy S and iPhone has never been more important. We don't expect it to arrive any later than May.
That said, don't expect it to land immediately either. Every single launch rumor has pointed to a time frame in mid-to-late Q1. We also imagine that Samsung is still doing work behind the scenes, sourcing parts and materials and trying to finalize the production process. If the Galaxy S5 is indeed metal, it could be working beyond the launch and release dates to ensure a smooth delivery. It will need all the time it can get. So don't expect it in January and we honestly would be shocked if Samsung used MWC as a launching pad after shunning trade shows for a number of years now.
Samsung to Announce U.S. Release Dates
At some point, the Samsung Galaxy S5 will arrive. Samsung has done too much to build up the Galaxy S brand and name worldwide to abandon the name now. When it does arrive, Samsung will more than likely host some type of event where it will debut the phone on stage in front of a live audience and in front of thousands watching from the comforts of their own home.
We expect the company to detail all of its features and also its release date. However, we don't expect Samsung to announce anything other than the vague release date is always gives for the United States.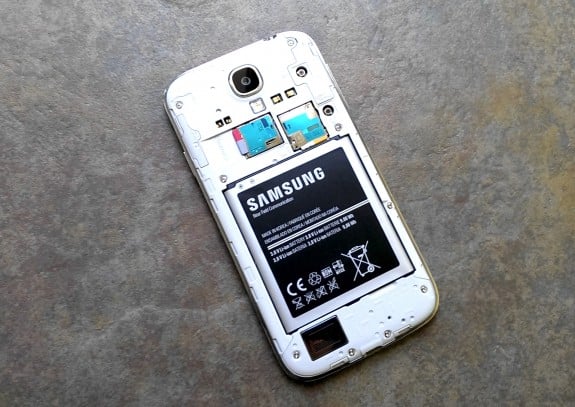 Typically, Samsung announces a vague release window for the United States, something like "late April" or in the "coming weeks." It leaves the specifics up to the carriers who wield a ton of power in the United States when it comes to Android phones. Carriers will more than likely be the ones announcing dates and that means that it could be a few days or even weeks before we see concrete details.
Don't expect carriers to join Samsung on stage to reveal dates and don't expect all of them to be forthcoming about a release date immediately after the device is announced.
Every Release Detail at Launch
In fact, don't expect Samsung nor its carriers to reveal every single detail about the Samsung Galaxy S5 release right from the beginning. That means specific release dates right off the bat, but that also means pricing and perhaps even storage capacity. The Galaxy S4 price remained a bit of a mystery in the United States right after the launch event. In fact, it was a source of controversy after AT&T initially announced an unknown version of the device for $250 on-contract.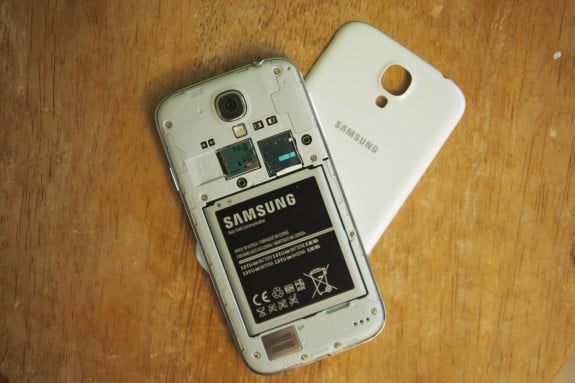 That model turned out to be the 32GB version of the Galaxy S4, a model that only AT&T and Verizon carried. Verizon did not announce the variant at launch and waited several weeks to release it. In fact, Gotta Be Mobile was the first to uncover the existence of a Verizon Galaxy S4 32GB, something that we did well ahead of its arrival.
Don't expect any of that to be clarified right away. Instead, those release details will likely be cleared up much closer to the actual release dates. It happens every single year. And while the Galaxy Note 3 release was much smoother thanks to quick information from carriers, the Galaxy S5 is a much bigger deal and a much more complex launch.
Every Color Option
Do not expect Samsung to make every single Galaxy S5 color available on release day. Need an example? Look no further than the Galaxy Note 3. It was announced in black and white but also in pink. That color wasn't available at release and thus far, it hasn't officially made its way to carriers in the United States. It is, however, available unlocked.
If the Galaxy S5 makes the change to metal, we doubt that it will improve things. In fact, because it will likely require a more in-depth production process, we could definitely see colors being limited at launch so that Samsung can ensure ample supply. If it stays plastic, we wouldn't be surprised to see Samsung incrementally release new colors, much like it has with older Galaxy devices.
And if that's still not enough to convince some buyers, keep in mind, Samsung has given color exclusives to carriers. So while a brown Galaxy S5 may come to AT&T, it may not come to Sprint and vice versa.
Lack of Accessories
Do not expect a lack of Galaxy S5 accessories on the Galaxy S5 release date. Not only have we seen Samsung ramp up its accessory selection for its flagship smartphone models, but third-party accessory makers are usually ready for the major Android smartphones. So, while Samsung make take some time to release official accessories, that delay will likely be offset by the accessories from third-party companies.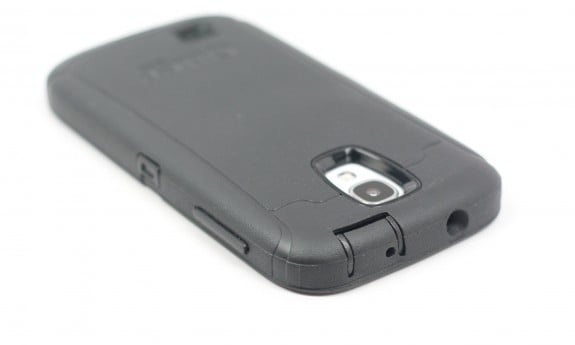 Now, we doubt that the selection will be on par with the likes of the iPhone, a phone that always has a ridiculous amount of accessories available right from the start, but we think the Galaxy S5 will likely be one of the closest in terms of quality and quantity. Remember, this is a big time smartphone that will likely land in the hands of millions of Americans and consumers around the world.
Zero Galaxy S5 Deals
Finally, don't expect a lack of Samsung Galaxy S5 deals on its release date. Even if it's metal, even if Samsung drops the price by $20 or $30, even if it's increased by $20 or $30, a third-party retailer will likely have a deal on tap for those looking to buy on day one. It could be Amazon, it could be Wirefly, it could be someone else. But there will be something, there almost always is.
Carrier deals may be hard to find but we have seen carriers offer specials in the past. For instance, those bringing a new number to Sprint have been able to take $100 off the subsidized price of many of its flagship phones. This is an Android phone and thus, there will be some undercutting going on, consumers will just have to keep their eyes out.

This article may contain affiliate links. Click here for more details.