Samsung Galaxy S5 Release Date & Rumor Roundup
The Samsung Galaxy S5 rumor mill is, unsurprisingly, starting to heat up with rumors flying around on a near daily basis. The Galaxy S5 won't be coming to shelves until 2014 but it's time to take a look at everything that we've heard thus far about the device that is supposedly going to replace the Samsung Galaxy S4 and become Samsung's iPhone killer.
At the tail end of last year, we saw the Samsung Galaxy S4 become one of the most rumored devices of the year, thanks to a healthy dose of speculation and leaks. Those rumors emerged several months before the Galaxy S4 itself arrived on shelves and when March arrived and thanks to those rumors, buyers around the world had to feign surprise when the Samsung Galaxy S4 was announced. As expected, it contained many of the features that we saw pour out of the rumor mill ahead of time.
Over the course of the rest of 2013, the Samsung Galaxy S4 has been the most widely talked about Galaxy S smartphone, primarily because it remains a top option alongside the HTC One, iPhone 5s and others. However, like the Galaxy S3 before it, the attention lavished upon the Galaxy S4 is starting to dissipate as rumors of a new Galaxy S model increase.
For the past few weeks, we've started to see a pickup in the number of Samsung Galaxy S5 rumors and already, we're seeing a number of rumors get repeated over and over again, a sign that features and dates are firming up ahead of the inevitable Galaxy S5 launch. Those interested in the rumored flagship are likely trying to track down as much information as possible in an effort to make their next smartphone purchase an easy and enjoyable process.
Here, we take a look at the latest Samsung Galaxy S5 rumors.
Galaxy S5 Release Date
An early Samsung Galaxy S5 rumor from Korean publication Naver suggested that the Samsung Galaxy S5 could launch as early as January and be released as soon as February. This took a lot of people by surprise given that the Galaxy S4 launched in March and was released in April. January and February house CES and MWC 2013 respectively, making them possibilities but given Samsung's shift away from tradeshows, a launch there seemed unlikely.
Galaxy s5 launch date – late april. Not 1q.

— Eldar Murtazin (@eldarmurtazin) December 4, 2013
In recent weeks, we've seen some movement in regard to the Samsung Galaxy S5 release. Korea-based ETNews reports that Samsung could be looking to release the Galaxy S5 within Q1, possibly before the end of March. If true, an announcement in January or February would be likely. That rumor, however, was disputed by known insider Eldur Murtazin who claims that the Galaxy S5 won't arrive until April.
He claims, specifically, that the Galaxy S5 will arrive in late April as opposed to the first quarter which is made up of January, February and March. Both Murtazin and ETNews have checkered track records when it comes to rumors, so, at this point, the Galaxy S5 launch date and release date should both be considered up in the air and far from confirmed.
Galaxy S5 Design
Samsung has been known to keep its Galaxy S and Galaxy Note designs under close guard, something that has enabled them to remain in the shadows out of view until much closer to the actual launch events. Other companies struggle to keep their designs a secret ahead of time but Samsung has seemingly gone to great lengths to keep its product designs out of view.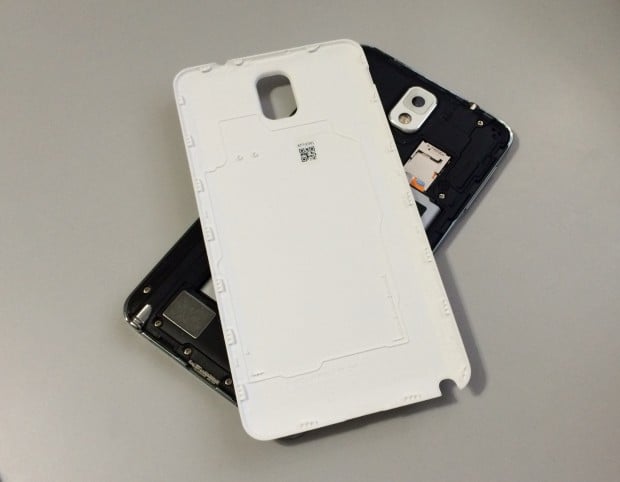 The Galaxy S5 design is no different. Instead of leaked schematics, press renders or photos, we instead have an alleged part and rumors that don't agree with one another. In other words, the Galaxy S5 design is far from confirmed.
The usually reliable Nowhereelse recently leaked a part that it claims is from the Samsung Galaxy S5. The alleged part is a metallic part of an internal shell, and it's a part that prompted many publications to proclaim that 2014 would be the year that Samsung would finally ditch plastic and release a metal Galaxy S5. Problem is, the part is inconclusive as it's an internal frame rather than a back or front casing.
Since then, we've seen a report from EOSOne claim that the Galaxy S5 will come in two different forms, plastic and metal, with the metal version serving as the company's premium model. Early Galaxy S5 rumors suggested that it would have a design similar to the Galaxy Note 3. The site also suggests that the Galaxy S5 could come with a slimmer design thanks to new antenna technology. If true, Samsung, in theory, could slim the device down by about .5mm.
Galaxy S5 Display
ETNews, which has been a source of many of the early Galaxy S5 rumors, claims that the Samsung Galaxy S5 will keep a familiar 5-inch screen size. Last year, we saw Samsung increase the size of the Galaxy S display from 4.8-inches to 5-inches. We also saw the Galaxy Note 3 grow to 5.7-inches from the Galaxy Note 2's 5.5-inch display. Size may be the only thing about the display that stays the same, though.
Thanks to a report from OLED.at, we know that Samsung is planning to unleash 2560 x 1440 resolution with 520 pixels-per-inch quality onto displays that can be 5-inches in size. A recent benchmark for a device dubbed SM-G900S shows a device running Android 4.4 KitKat and using a 1440p display with a resolution of 2560 x 1440. SM-G900S has not been confirmed to be the Galaxy S5 and benchmarks can be faked so a Galaxy S5 with this type of display remains unconfirmed.
Galaxy S5 Camera & Processor
One Samsung Galaxy S5 feature that continues to see rumors is the device's camera. While whispers were a little uneven at first, they have now settled on a 16MP camera with Auto Focus and quite possible Samsung's ISOCELL technology, something that would allow for better photos and videos in low light environments. Thanks to Samsung's Analyst Day, we know that Samsung is at least planning at 16MP sensor with ISOCELL for 2014. Rumors out of Korea have continually pointed to a 16MP sensor on board the Galaxy S5.
Samsung itself confirmed a 64-bit processor for arrival in 2014 and a rumor from The Korea Herald suggests that the Galaxy S5 will be the first Galaxy smartphone with that kind of support aboard. 64-bit support would help the Galaxy S5 deliver better performance and put it on par with the iPhone 5s, Apple's new smartphone, which debuted with 64-bit support on board.

The benchmark for the SM-900S suggests that that device is using a Snapdragon 800 processor. Another variant, an SM-900F has also emerged as a possibility and its benchmark scores point to a Snapdragon 800 as well. With rumors of a new Exynos chip swirling, consumers will likely begin to wonder if the Galaxy S5 will use two different processors. Both the Galaxy S3 and Galaxy S4 used two different processors. Some variants used processors from Qualcomm while others utilized chips from Samsung.
Neither model number has been confirmed as the Galaxy S5.
Galaxy S5 Software
Rumors point to the Samsung Galaxy S5 using Android 4.4 KitKat right out of the box. Android 4.4 KitKat is Google's latest version of Android and its software that has already rolled out to Google's Nexus devices and Motorola's Moto X. Samsung typically puts the latest version of Android on its flagship smartphones so anything but Android 4.4 KitKat would be surprising.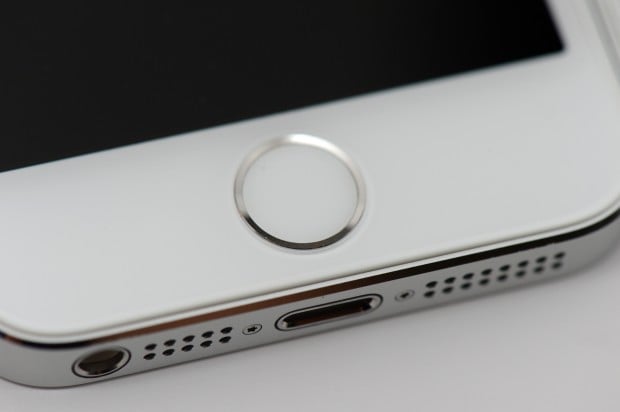 A recent report from Reuters suggests that companies like Samsung are expected to follow Apple's lead and introduce a fingerprint scanner for added convenience and security. The report does not confirm a fingerprint sensor for the Galaxy S5 though we know that Samsung attempted to put one on board the Galaxy Note 3 before it scrapped the idea.
Galaxy S5 Carriers & Price
Historically, Galaxy S carrier and pricing rumors have emerged much closer to the actual launch. In the past, we've even seen carriers adjust pricing after announcing a device so this isn't all that surprising. At the moment, consumers should expect the Galaxy S5 to command a $199.99 price similar to the iPhone 5s and come for all five major carriers, just like the previous models.

This article may contain affiliate links. Click here for more details.