5 Samsung Galaxy S5 Release Date Tips
With the Samsung Galaxy S5 release date in the United States imminent, we want to take a look at the five most important things we think prospective Samsung Galaxy S5 buyers need to know ahead of the big day.
In late February, Samsung announced that it would be replacing the Galaxy S4 with a brand new Samsung Galaxy S5, a device that had been in the rumor mill for months. Samsung's Galaxy S5 wasn't the metal, QHD display touting flagship that many expected it to be but it's still an extremely attractive smartphone nonetheless thanks to its powerful hardware and upgraded software.
The Samsung Galaxy S5's hardware and software help to put it amongst the best smartphones on the planet. Its 5.1-inch full HD is one of the very best on the market and DisplayMate says that it thinks that it's even better than the Retina Display that is found on board Apple's iPhone 5s and iPhone 5.
Samsung's brand new flagship also comes with a powerful 16MP camera with an extremely fast auto-focus and Advanced HDR, a design that is both water and dust resistant, a quad-core processor that is capable of producing fantastic looking games and multitasking, Android 4.4.2 KitKat, and it also comes with a heavily upgraded version of Samsung's TouchWiz software including changes to the camera app and the addition of S Health 3.0.
In other words, the Samsung Galaxy S5 is a device that buyers should have their eyes on as we approach its April 11th release date around the globe.
As we get closer to its release, Samsung Galaxy S5 details continue to fly around. The sheer amount of information can be extremely overwhelming, particularly to those that might be tuning in for the first time. We want to help simplify things a little bit for those that might be feeling panicked as we get closer to April 11th.
Here, we take a look at the top five things that we think buyers need to know about the Samsung Galaxy S5. These are the Samsung Galaxy S5 details that we would communicate to family members and friends right off the bat and now we're sharing them with you.
More Samsung Galaxy S5 Release Dates Ahead
One of the most important piece of advice that we offer to people ahead of a smartphone's release is that you don't have to buy the device on the first day that it comes out. This is especially true when it comes to Android devices because they typically don't sell out and remain on shelves for the duration of their life. We're not expecting the Samsung Galaxy S5 to sell out on April 11th or at any point after its release which means that those who are able will want to think about waiting beyond this Friday to buy.
Waiting will open up a number of doors and one of them will lead to other carriers that might be more attractive than the five major carriers that will get the device on April 11th. (We're expecting MetroPCS to deliver the Galaxy S5 on or around April 11th as well but its release date remains unconfirmed.)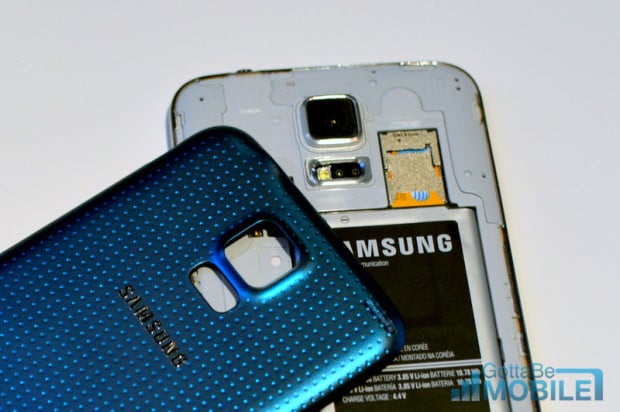 Buyers need to know that there will be a number of other Galaxy S5 release dates in the United States that come after April 11th. Boost Mobile, C Spire Wireless, Virgin Mobile, and Ting will all carry the Galaxy S5 and they will all have release dates that will be coming after the Galaxy S5's initial release date.
In the barrage of Galaxy S5 details, many consumers may have lost sight of that fact so it's important to remember that major carriers won't be the only Galaxy S5 option.
Ting says that it will have the Galaxy S5 out in April while C Spire Wireless confirmed the release for May. Boost and Virgin both say that they'll deliver in Q2 which means a release between April and June.
Look for Deals
Know that you should not be afraid to jump on a Samsung Galaxy S5 deal. We've already seen a number of Galaxy S5 deals emerge in the build up to its release date and we should continue to see deals emerge after the Samsung Galaxy S5 hits shelves.
Most of these deals will be short lived. For instance, we've already seen a Verizon Galaxy S5 deal at Amazon die after the device sold out. Verizon's Galaxy S5 BOGO (Buy-One-Get-One) deal only lasts until April 17th. However, Amazon should have the Galaxy S5 discounted throughout the device's lifespan and we should see other Galaxy S5 deals, temporary or permanent, continue to dot the landscape.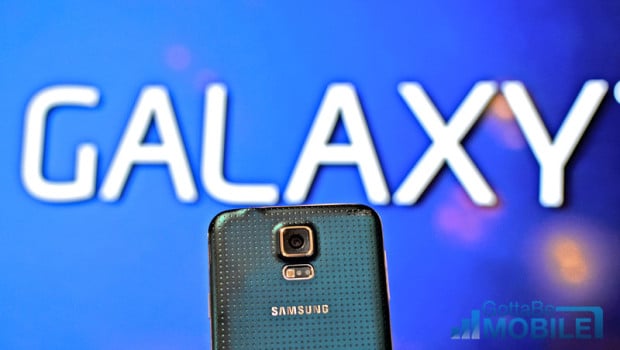 The point is this. Don't settle for the $199.99 on-contract price tag that is offered through carriers. Do not settle for the $650 off-contract price tag that is found through most carriers. There will almost certainly be a Galaxy S5 deal somewhere on any given day and buyers will want to remain extremely patient and wait for the right one to emerge.
We fully expect Amazon to slash the Galaxy S5's price in the weeks ahead. We would not be surprised if, by waiting, some consumers save a hundred dollars or so. Something to keep in mind as April 11th inches closer.
If You Want These, You'll Have to Wait
The situation surrounding the 32GB Galaxy S5 and the blue and gold Galaxy S5 remains unresolved in the United States. We're not expecting it to get resolved before April 11th and Galaxy S5 buyers need to plan on not having access to these variants on the day that the Samsung Galaxy S5 comes out on shelves.
As we've pointed out numerous times, the absence of these details doesn't mean that these three choices won't be coming to the United States. We've seen colors arrive months after the initial release and last year's Galaxy S4 32GB didn't arrive on AT&T and Verizon until after the 16GB model hit shelves.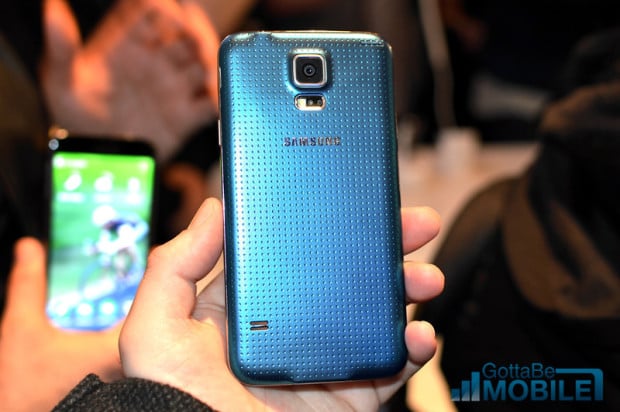 At the very least, buyers should expect a wait. How long, we can't say. And even then, there is a chance that some carriers may not offer these features. U.S. Cellular, for instance, told us it has no plans to offer a 32GB Galaxy S5 and Samsung is known for offering exclusive colors to retailers and carriers in the U.S.
So know that you'll have to hold out but also know that there are no guarantees.
Explore Your Smartphone Options
Prospective Samsung Galaxy S5 buyers need to know that it's wise to do some research before buying a Galaxy S5. Far too often we heard from friends and family that attach themselves to a device and wind up choosing it over other options that they failed to take a look at. My brother bought the HTC One without doing any research and has hated it for two years. He think it's a great phone, it's just not a good fit for him. He's just one example.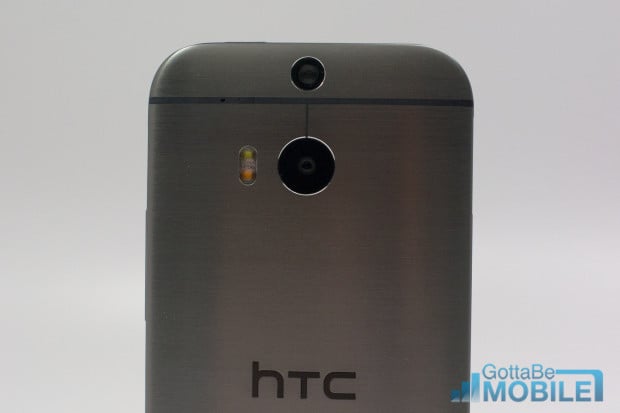 There are so many good smartphones out on the market it's mind-boggling. The all new HTC One is only a few days old and it's worth a look. So is the Nexus 5, so is the iPhone 5s, so is the Nokia Lumia Icon for Verizon because of its camera, so are the Galaxy S4 and Galaxy Note 3, and so are our top upcoming smartphones in 2014. Devices like the iPhone 6 might change your mind about the Samsung Galaxy S5. Maybe not.
It's important to take a peek at the competition before settling and while you may only have a few days before the Galaxy S5 comes out, remember, you don't need to buy it on day one. Take your time and scope out the competition. It will help.
Research Data Plans Now
If you've owned a smartphone and paid your own way, you know that a smartphone isn't cheap. The cost goes well beyond the upfront cost of the device due to data plans, accessories and more.
One of the trends that we've seen emerge in the months is carriers are now offering T-Mobile-style no-contract plans. U.S. Cellular is the latest to start offering this choice to its customers, following in the footsteps of AT&T, Sprint and Verizon.
Many people are so set in their ways that they sign two-year contracts without hesitation. It has been the norm for so long that it's hard to blame them. However, these new plans are extremely attractive and should not be dismissed by anyone. They're worth your attention.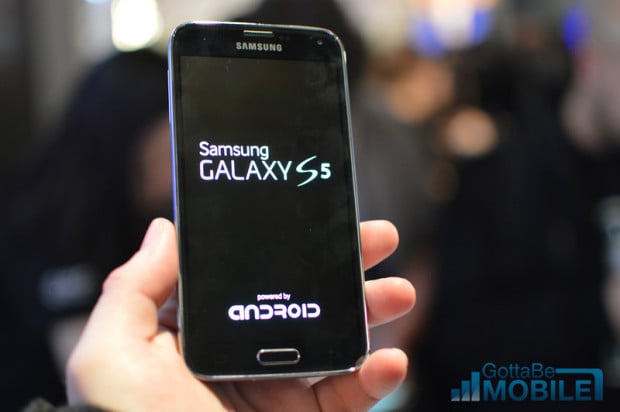 Off-contract plans like AT&T Next allows you to pay off the cost of the Galaxy S5 in monthly installments. And because these plans don't require a signed contract, they allow you to buy another phone without paying an ETF (Early Termination Fee). For instance, if my brother had bought his HTC One on an AT&T Next plan, he would have been able to ditch it early and snag a new smartphone for a fraction of the cost.
These plans won't be for everyone but we highly recommend checking them out before you pick up the Samsung Galaxy S5 or any other new smartphone.

This article may contain affiliate links. Click here for more details.