Samsung Galaxy S5 Reportedly Spotted Ahead of Launch
The Samsung Galaxy S5 has reportedly been spotted ahead of launch, though not in the flesh. Instead, it looks like another model number for the Galaxy S5 has been tracked down thanks to a certification discovered lurking for Indonesia.
For weeks now, Samsung Galaxy S5 rumors and leaks have outed the company's "Next Big Thing", detailing everything from its potential launch date to its release date, right down to its specifications including its screen, camera and software. There are, however, still some stones that are unturned, mysteries that very well could stay that way until launch.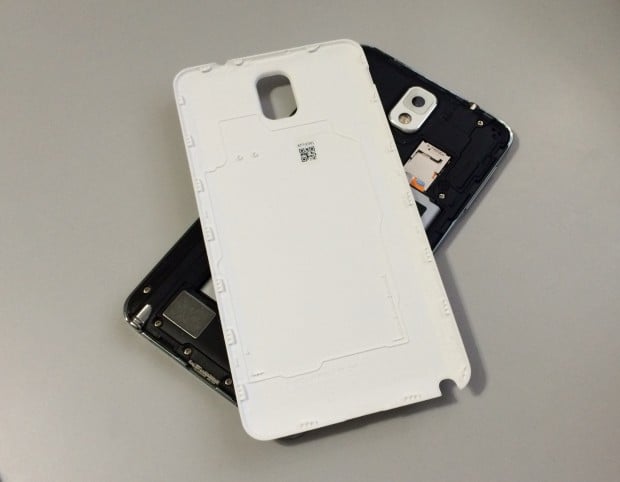 One Galaxy S5 rumor that is straddling the fence is a rumor about the device's model number. Leaks have pointed to the device being saddled with a SM-G900 model number in selective regions though the model number still hasn't been confirmed as a Samsung Galaxy S5 variant. Despite the lack of confirmation, it is likely that the SM-G900 series is attached to the Galaxy S5.
We have seen SM-G900 variants appear several times, including an SM-G900A, thought to be an AT&T Galaxy S5. Other models include the SM-G900S and the SM-G900F. The 'F' series is thought to be Samsung's premium Galaxy S5 model.
Today, the Galaxy S5 has supposedly been spotted again, this time by SammyToday. The possible sighting comes from a certification filed by the Indonesian body, Postel. The certification is for an SM-G900H which is supposedly headed to several Asian countries.
Again, these is no way to verify whether this is indeed the Galaxy S5 but with all of these model numbers, it's clear that the SM-G900 is a wide sweeping phone with a global launch in mind. Combined with benchmarks that include rumored Galaxy S5 specifications and it's looking like the Galaxy S5 is starting to become unraveled.
Samsung Galaxy S5 rumors point to a worthy Galaxy S4 successor. Whispers say that the Galaxy S5 will come with a 16MP camera sensor, Android 4.4 KitKat, a fingerprint sensor, and a brand new look to Samsung's user interface, currently known as TouchWiz. They also suggest that at least one model will feature a high-resolution QHD display.
Other Galaxy S5 leaks suggest that the device will come in two different models, one budget and one premium, though sources haven't firmed up on the exact specifications of each. An earlier rumor suggested both a metal and plastic Galaxy S5 while another more recent prediction from respected analyst Ming-Cho Kuo pointed to two plastic Galaxy S5 variants.
The Samsung Galaxy S5 launch date currently centers around mid-March with a source claiming that the device will land in London at some point in the middle of the month. Galaxy S5 release date rumors point to a release in and around May 1st, probably sometime in April, just like the Galaxy S4 release last year.