Samsung Galaxy S5 Rumor Roundup
A few weeks ago, Samsung announced the Galaxy Note 3. Several months before that, the Samsung Galaxy S4. The year before that, there was the Galaxy Note 2 and the Galaxy S3. With a familiar pattern expected in 2014, many consumers already have their eyes peeled for Samsung Galaxy S5 rumors and fortunately, there have been several that have emerged in recent weeks.
Samsung, like Apple, has fallen into a predictable pattern as far as flagship launches are concerned. Like Apple, Samsung has stuck to a year cycle for its big name devices with Galaxy S and Galaxy Note series getting updated year after year. Last year, Samsung saw great success with its dual flagship approach when the Galaxy S3 and the Galaxy Note 2 not only dominated the Android smartphone world but the entire smartphone world. Only Apple's iPhone could match the might of Samsung's flagships.
So it came as no surprise this year that the company had two more Galaxy S and Galaxy Note models up its sleeve. Early in the year, it was the Galaxy S4 that dominated consumer attention. Later in the year, it was the Samsung Galaxy Note 3 that captivated buyers with its rumors and ultimately, its launch. And while those two devices will dominate the landscape for the rest of the year, there are already signs of next year's arrivals.
The Samsung Galaxy Note 4 remains firmly in the shadows but it's the Samsung Galaxy S5 that has crept out from the darkness and into the light. Over the past month or so, we've seen a number of Galaxy S5 rumors emerge, some credible some flimsy, starting the canvas that will at one point next year become complete.
With the Galaxy S5 launch  a few months away at least, we want to dig in early and offer prospective buyers a look at what we've seen and heard about the upcoming successor to the Galaxy S4.
Launch Date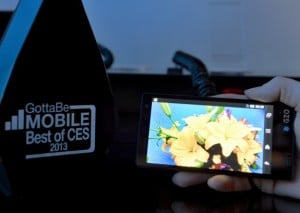 For most people, the most important bits of information are a device's launch date, meaning its announcement date, and its release date, the day that it comes out onto shelves. Unsurprisingly, we've seen Galaxy S5 rumors already point to some possibilities when it comes to a launch date and a release date.
An early rumor from ETNews suggested that the Samsung Galaxy S5 would arrive in March, the same month as the Samsung Galaxy S4. In the year previous, the Galaxy S3 arrived in early May and was released later in the month. So, the Galaxy S4 launch was seen as early for the Galaxy S series. It also gave Samsung a significant jump on the iPhone 5s which launched last month and put a ton of space between it and the Galaxy Note 3 launch in early September.
History, and the initial whispers about a March launch date, were thrown into flux thanks to a report from Korean news site Naver which claims that Samsung is considering speeding up the Samsung Galaxy S launch and could potentially be hosting an event in January, the same month as the annual CES conference in Las Vegas, Nevada.
Samsung, in the past, has skipped trade shows for its smartphone launches so even if it does launch in January, there's a chance that it won't happen in Las Vegas. Samsung however is known to launch devices in close proximity to major events, IFA 2013 and the Galaxy Note 3 being an example of this, so it's possible that we could see Sin City emerge as a possible launch city.
At this point, we wouldn't put too much stock into any of this. The Samsung Galaxy S4 went through a similar routine with its launch date. MWC 2013 was mentioned as a candidate early in the Galaxy S4 rumor process and that didn't pan out. Still, with Apple rumored to be debuting a big time iPhone 6 with a larger display, and Galaxy S4 sales said to be waning, Samsung might have motivation to get a new flagship out earlier than expected.
Release Date
The same report also suggested that Samsung would be releasing the Galaxy S5 in February, a month after its announcement. Again, this makes a lot of sense, if the launch date happens to be in January. Typically, Samsung pushes its devices out about a month after launch so it could be that it does the same with the Galaxy S5.
With Mobile World Congress set for February in Barcelona, it could be that the company debuts the device in the United States in January and shows the device off again, in Europe, in February, close to its release. Or not. Again, these rumors should be taken with an immense grain of salt as plans can certainly change between now and launch.
If the Galaxy S5 were to launch in March, we would expect it to arrive in April. So at the very least, a Galaxy S5 release is likely within the first two quarters of the year as Samsung looks to compete with a possible iPhone launch in the middle of next year.
Design
Samsung fans and average consumers have, for years, been clamoring for Samsung to release a premium design for its flagship smartphone. While many consumers prefer the plastic because of the microSD card slot for expanded storage and removable back for use with an extended battery, others have been campaigning for a design that can rival HTC and Apple.
Earlier this year, Samsung defended the Galaxy S4's plastic design saying that it afforded consumers those benefits and that it allowed the company to avoid any supply issues because it could get plastic devices off of the supply lines faster. The Galaxy S4 did not experience any significant supply issues while the metal HTC One and iPhone 5s saw their fair share of problems at launch.
And yet, it appears that Samsung is listening. The Samsung Galaxy Note 3 debuted with a new design using a faux leather plastic material, different from the Galaxy S4's. And there also have been a smattering of rumors about a metal Galaxy S5 design that will usher in a new era at Samsung.
All the way back in June, Android Geeks suggested that the Galaxy S5 could utilize a new design standard from Samsung. The report suggested an aluminum build though it had little else to offer. Things have perked up though as an ETNews report asserts that Samsung is building a new line in its Gumi plant in Korea which will be capable of producing smartphone casings in magnesium or aluminum. This was followed by a report from Taipei Times that states that Samsung was in talks with Catcher Technology Company to deliver a metal case for a premium Galaxy smartphone for 2014. Catcher Technology Company supplies metal frames to Apple for its MacBook Air line.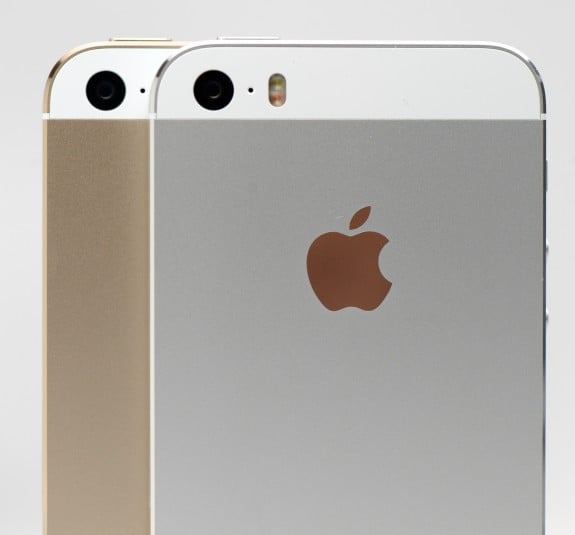 Samsung has been known to toss around design prototypes, just like any company developing a big product,  so it's possible that it does have a metal Galaxy S5 in development. But rumors and prototypes don't guarantee anything and at this point, we aren't sold on the Galaxy S5 sporting a metal design. But it appears that next year has as good of a chance as any.
There is also chatter about a dust and water resistant Galaxy S5, something that wouldn't be surprising given that the company unleashed a Galaxy S4 Active with those same properties earlier this year.
Display
The size of the Samsung Galaxy S display continues to grow with the Samsung Galaxy S4 sporting the biggest size and best resolution yet in the form of a 5-inch Super AMOLED panel that offers 1080p resolution and a high pixel-per-inch count. We haven't heard anything about the Galaxy S5 display just yet but we have seen something interesting emerge out of Korea in recent days.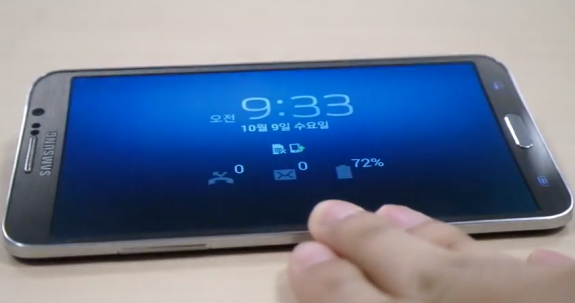 That something interesting is the Samsung Galaxy Round, a device that is considered a prototype, and one that is utilizing Samsung's Youm flexible display technology that it showed off back at CES 2013. The screen is unbreakable and sports a curve on the y-axis making it different from the curves seen with older curved screens.
The Galaxy Round is seen as somewhat of a test device for Samsung's technology and thus, it could pave the way for future devices, like, the Samsung Galaxy S5. We haven't seen anything tie the Galaxy S5 to Samsung Youm, but we wouldn't be surprised if Samsung gets it on board its next device considering that it reportedly almost use the technology for the Galaxy Note 3.
Specs
As for the rest of the device's specifications, we've heard a number of different things. First, rumors have been swirling about the device's camera. Korea's Electronic Times News reported back in August that the Galaxy S5 would be coming with a new 16MP sensor with Optical Image Stabilization technology on board.
This conflicts with two other sensors that could potentially come inside the Galaxy S5. The first, an 8MP camera with in-house ISOCELL technology that could help cameras on Samsung smartphones capture more light and retain increased sharpness. Samsung says that mass production will start in the fourth quarter, a time frame just ahead of the rumored Galaxy S5 launch.
Samsung also recently announced a new 13MP sensor that could potentially come with the Galaxy S5 and bring even better photos taken in low-light environments. This sensor is evidently planned to go into production in the early part of 2014 which also lines up with a possible Galaxy S5 launch.
Whatever the case, it looks like the Galaxy S5 will be outfitted with an upgraded camera sensor rather than retain the Galaxy S4's 13MP sensor that replaced the previous 8MP camera.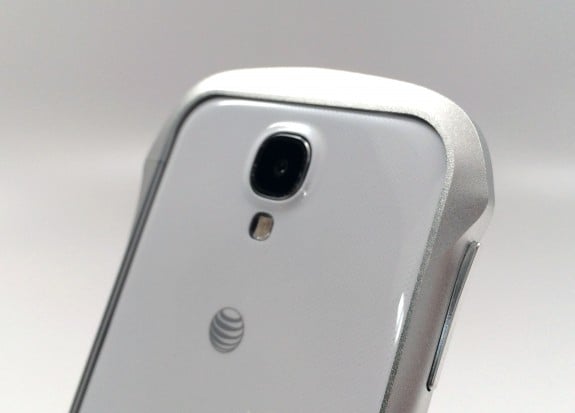 Rumors have also been flying around about the device's processor. Originally, the device was thought to be coming with a 64-bit Exynos 5430 processor but the latest rumors out of Korean publication DDaily suggest that the device could deliver a chip that is part of the company's new Exynos 6 series of chips. At this point, it's clear that it will be a 64-bit processor and powerful.
Other Galaxy S5 spec rumors include whispers about the device potentially missing out on a fingerprint reader and improved wireless charging that will increase the range so that users can charge the phone without mounting it on the charger itself. Neither has been ruled out just yet.
Software
No word yet on the Samsung Galaxy S5 software but we have a pretty good idea about what consumers can expect. Samsung usually puts the latest software on board its devices which means that the Android 4.4 KitKat update that is set to arrive later on this year is a prime candidate for the Galaxy S5's Android software.
One crazy rumor out of AndroidSas claims that the device, which again is rumored to be skipping a fingerprint sensor, could use eye scanning technology for added security. The report doesn't have any information about the actual technology which makes it very flimsy at this point. While we're skeptical, there is technology out there that, in theory, could be baked into Samsung's Galaxy S5 to offer something similar. Whether or not it provides a secure experience remains to be seen and this point, a fingerprint reader seems more likely.
Carriers
We haven't heard anything about possible Samsung Galaxy S5 carriers just yet and we don't expect to hear anything until much later in the process. Last year, carrier information emerged during CES 2013 when the device was reportedly in Las Vegas being shopped to AT&T executives. Like there was any doubt that the Galaxy S4, one of the most anticipated devices of the year, wouldn't be headed to AT&T.
At this point, consumers can feel confident that the Samsung Galaxy S5 will follow in the footsteps of its predecessors and emerge on a number of carriers in the United States. After all, Apple's iPhone 5s finally caught up to the Galaxy S series with a launch on the four largest carriers in the United States including AT&T, Sprint, T-Mobile and Verizon will be heading to U.S. Cellular at some point in the future.
Price
It's far too early for a Samsung Galaxy S5 rumor. Those rumors typically emerge several weeks before a device's arrival, if at all, so we wouldn't expect to see anything to emerge until 2014. That said, we don't expect to see anything under or over $199.99 on-contract emerge given that the iPhone 5s arrived at that price again and because it seems like the sweet spot for high-end flagship smartphones.