Samsung Galaxy S5 Rumor Adds Intrigue
A new Samsung Galaxy S5 rumor has injected some mystery into the rumor stream as an SM-G900A user agent profile has been caught on Samsung's website boasting 1080p resolution. The SM-G900A is thought to be an AT&T Galaxy S5 variant and rumors have suggested that the Galaxy S5 will come with QHD resolution, not 1080p resolution.
Earlier this week, Samsung Galaxy S5 features were all but confirmed by a reliable source. According to the information, the Samsung Galaxy S5 will be coming with both a metal and a plastic design, a 16MP camera, Android 4.4 KitKat, a brand new processor in the Exynos 6 or Snapdragon 805, and a launch in March with a release in April.
The device is also rumored to be coming with a high-resolution QHD display that will trump the 1080p display found on the Samsung Galaxy S4, the current Galaxy S flagship.
Today, a rumor made things interesting. Dutch language site Galaxy Club has discovered a user agent profile for a device dubbed SM-G900A lurking around on Samsung's website. The SM-900A, according to @evleaks, is a high-res Samsung handset that is being tested on AT&T. This led many to assume that it was, and is, the AT&T Samsung Galaxy S5. It's possible that it is though the UA Prof reveals something interesting.
If this is the AT&T Galaxy S5, it's using a 1080p display as opposed to a QHD display. QHD resolution works out to 2,560 × 1,440 while this device is sporting 1,920 x 1,080, same as the Samsung Galaxy S4 display. So, instead of a straightforward outlook, this UA Prof has now thrown some intrigue into the pot. It has also put forth a few different scenarios.
Perhaps, the plastic and metal versions of the Galaxy S5 use two different displays. Perhaps, this is the plastic model that has been rumored to have qualities similar to the Galaxy S4. Perhaps, this isn't the AT&T Galaxy S5 at all and is something completely different. Perhaps, this user agent profile is a placeholder or a mistake. What we do know is that this has thrown some uncertainty into a situation that seemed to be certain earlier this week.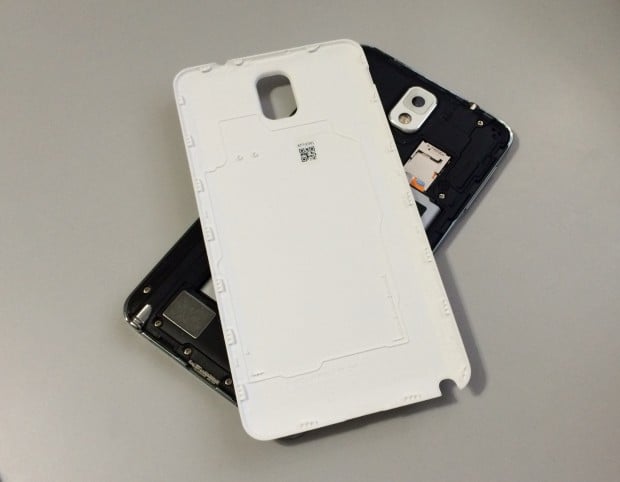 Samsung itself isn't talking about the screen resolution just yet though a report from Bloomberg seemed to indicate that the screen size would be different from last year's model. Rumors have pointed to a display size of around 5.2-inches. Last year's Samsung Galaxy S4 sported a 5-inch display.
One of the other big Galaxy S5 mysteries pertains to its design. While rumors point to metal and plastic designs, the actual form factor has yet to leak out. Samsung typically keeps its designs under wraps until just before launch. It historically has used dummy cases and lock boxes to keep the designs away from prying eyes.
The Samsung Galaxy S5 is heavily rumored to be debuting in March at an event in a major city with a release coming several weeks later in the month of April. We haven't seen any specific dates nailed down just yet though specific dates typically don't leak until much closer to the actual event.