Samsung Galaxy S5 Rumors Backtrack on New Tech
Virtually all along, Samsung Galaxy S5 rumors have pointed to the device shunning a fingerprint reader in favor of Iris-scanning technology that would serve as the device's Touch ID competitor. A new report claims that Iris-scanning technology is out and the company will instead use fingerprint scanning technology that will be embedded underneath the display.
Last year, a report suggested that Samsung failed in its quest to put a fingerprint reader on board the Galaxy Note 3. The technology, which is found on devices like the HTC One Max and the iPhone 5s, would have allowed Galaxy Note 3 owners to easily unlock their device. It also provides enhanced security.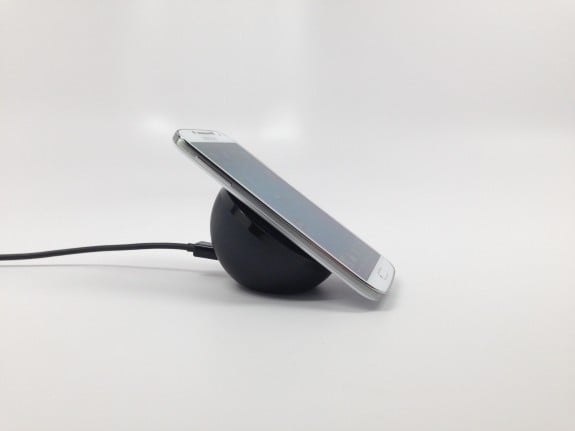 The Galaxy Note 3 did not have the technology on board and Samsung Galaxy S5 rumors virtually all suggested that it too would ditch the technology in favor of something different. Rumors pointed to Iris-scanning technology that could serve as an alternative to an on board fingerprint reader.
A report from The Korea Herald suggests that Samsung, which has reportedly been debating the eye-scanning technology, will not include it with the Samsung Galaxy S5 and will instead outfit its next Galaxy S smartphone with fingerprint recognition technology that resides underneath the touch screen.
If true, it would allow users to scan their fingerprints on the display. This is different than the iPhone 5s' Touch ID feature that forces uses to scan their finger on the physical home button which resides on the bottom of the device. It appears that the technology, at least at the moment, is viewed as an inconvenience with the source questions the appeal of Iris-scanning technology:
Who would want to put their handset up close to their eyes for authentication in places like movie theaters and bed, or even while they are driving?
Of course, nothing is set in stone. Samsung itself hasn't confirmed or denied these rumors and likely won't until it takes the stage and announces the Samsung Galaxy S5. It appears, however, that the company will have some sort of Touch ID competitor on board its Galaxy S5 when it arrives later this year.
This is just the latest turn in a series of Galaxy S5 twists. Recently, we saw a potential AT&T Galaxy S5 device leak out with a 1080p display. The Galaxy S5 has been rumored to have a QHD display. Rumors have also backed metal and plastic designs, something that had remained in flux for several months.
Other Galaxy S5 rumors point to a 16MP camera sensor, new touch-gestures, a brand new user interface, and a launch date that could take place in just a couple of weeks.
Rumors all point to a launch in March followed by a release in April, similar to last year's Samsung Galaxy S4 launch and release. If true, it should only be a few weeks before we see Samsung push out invites to a massive media event held in a capital city. Currently, London is rumored as a possible launch pad for the Samsung Galaxy S5.

This article may contain affiliate links. Click here for more details.