Samsung Galaxy S5 Rumors Continue to Align
Samsung Galaxy S5 rumors continue to pour out of Korea ahead of next year's launch and the latest corroborates other Galaxy S5 rumors that have suggested that Samsung will be putting a new 16MP camera sensor inside of its new Galaxy S smartphone, a sensor that would replace the 13MP sensor that is found inside of the Samsung Galaxy S4.
The Samsung Galaxy S4 is less than a year old and already, we've begun to hear quite a bit about its successor, currently dubbed Samsung Galaxy S5. Rumors have asserted that the Galaxy S5 will be coming with a 64-bit processor, possibly of the Exynos 6 variety, a processor that would put it on par with the A7 chip found inside of the iPhone 5s. That rumor has surfaced several times and Samsung itself has even confirmed a 64-bit processor for future devices.
There are other Galaxy S5 rumors that continue to align as well. Reports out of Korea continue to suggest that the Galaxy S5 will come with a brand new camera, possibly a 16MP sensor, and one that will be an upgrade over the 13MP sensor that arrived inside of this year's Samsung Galaxy S4 flagship. The latest is an ETNews report that claims that the Galaxy S5 will indeed be coming with a brand new 16MP camera sensor that will come with features like Auto-Focus and more. Optical Image Stabilization, also known as OIS, might also be on board though there are whispers that indicate that it may be left off.
It appears that other flagship smartphones, including a possible Galaxy Note 4, will come with 16MP sensors as well, something that makes sense given that the Galaxy Note 3 came with a 13MP sensor similar to the one found in the Galaxy S4.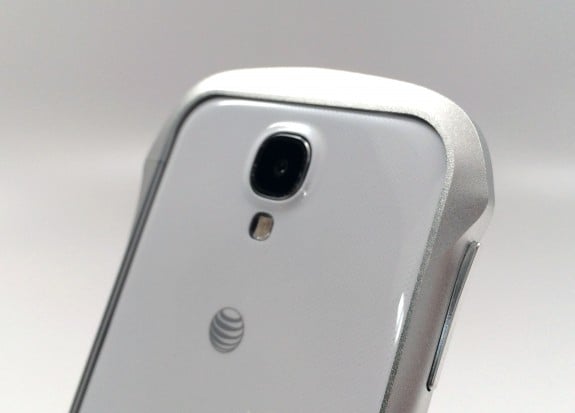 This is just the latest in a series of Galaxy S5 leaks that have begun well ahead of 2014. Rumors indicate the Galaxy S5 could launch as early as January and could be released as soon as February. They also indicate that the device could come with up to 4GB of RAM and include a design similar to the faux leather design found on the Galaxy Note 3.
Earlier rumors pointed to a Galaxy S5 with a metal design though there have been whispers suggesting that Samsung could launch a premium Samsung Galaxy F later in the year with a brand new design.

This article may contain affiliate links. Click here for more details.