Samsung Galaxy S5 Rumors Heat Up: What You Need to Know
With the Nexus 5 and iPhone 5s launches now out of the way, many consumers are going to start looking ahead to the future, toward 2014 and its crop of flagship smartphones. Already, we've heard about a few including a big screen iPhone 6 and an HTC M8, currently known as the HTC One 2. We've also heard a ton about Samsung's rumored flagship, the Samsung Galaxy S5, and with rumors heating up, here are the important things that prospective Galaxy S5 buyers need to know.
Last month, Apple launched and released its new flagship smartphone, the iPhone 5s, a device that joined the iPhone 5c. The device should remain Apple's flagship smartphone until well into 2014 before its replaced by an iPhone 6, a device that is finally rumored to be bringing a larger screen to iPhone and iOS users.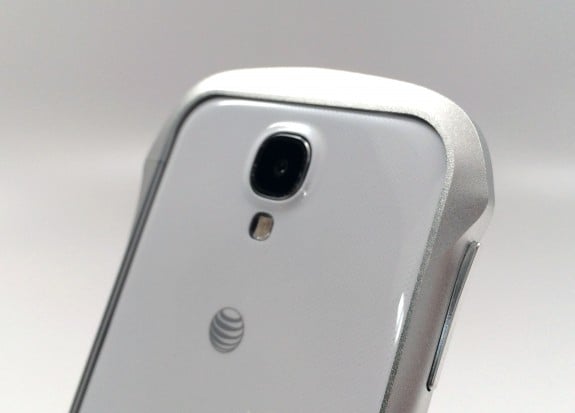 Yesterday, Google launched, and released, the Nexus 5, its latest Nexus flagship smartphone and a device that will be Google's Nexus offering for the upcoming year. Like Apple, Google tends to stick to the one flagship a year pattern, meaning, the LTE-enabled Nexus 5 will likely be the device that competes not only against the iPhone 5s and iPhone 6 but against upcoming flagship devices from other manufacturers.
One of those phones is likely going to be a next-generation Samsung Galaxy S, a successor to the Galaxy S4 that launched this year and has shipped over 40 million times. Last year, we saw Samsung Galaxy S4 rumors start extremely early with the first rumor emerging in late 2012. This year, we're seeing the same thing from Samsung's rumored Galaxy S5.
In fact, we've seen a number of Samsung Galaxy S5 rumors emerge in recent weeks as the device begins to heat up before the end of 2013 and start of the new year. There are a ton of rumors floating around and here, we take a look at the most important ones, what consumers should expect from the Galaxy S5 and more.
Here is everything that you need to know about the Samsung Galaxy S5 as we head into 2014.
Prepare for an Avalanche
Now that the Nexus 5 launch is a thing of the past, we expect three smartphones in particular to dominate the rumor mill. One, the iPhone 6, a device that has leaked out many, many times over and will certainly be a focal point as we head into 2014. The second, the rumored HTC One 2, also known as the HTC M8, a device that will replace the HTC One. And finally, the Samsung Galaxy S5, a Galaxy S4 successor.
Because the iPhone 6 is unlikely to arrive until the summer or the fall, we expect to see an avalanche of HTC M8 and Galaxy S5 rumors. With Samsung likely worried about the iPhone 6 and the competition between its Galaxy S4 and the iPhone 5s, we expect a ton of rumors to start pouring out as we head into the new year.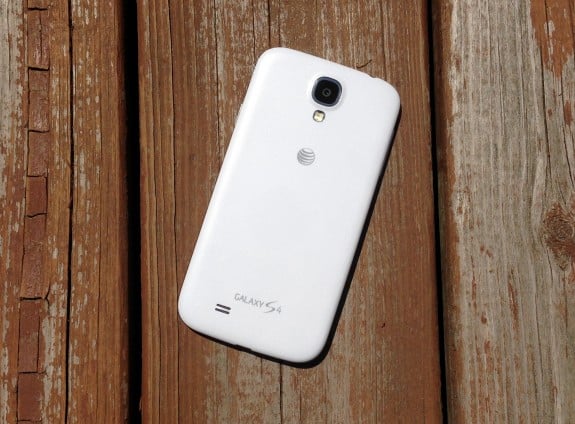 Here is what we expect to happen. Last year, we saw rumors start off fairly small and then balloon around the turn of the new year. However, this year, Galaxy S5 rumors have started much earlier and thus, we could definitely see a lot more pickup than we did with the Galaxy S4.
So why is this important to Galaxy S5 buyers? Well, it could mean that buyers will have an idea about what to expect from the Galaxy S5 well ahead of time. In fact, we already have seen several Galaxy S5 rumors that are all but confirmed. This is extremely important because it means that those coming off contract or looking to get out of one should be able to compare and contrast fairly early.
Galaxy S5 Rumors Are Starting to Converge
The Samsung Galaxy S5 launch is at least a few months away but already, we're confident about two of the Galaxy S5 features that will be on board. The first, a new processor. Samsung typically changes up the processor year-after-year so this wouldn't be too much of a surprise. However, rumors have all but confirmed that processor to be of the 64-bit variety and quite possibly, be part of the new Exynos 6 family of chips.
Whatever the case may be, the Galaxy S5 will have a better processor than the one found in the Galaxy S4 and thanks to the 64-bit support, it should deliver better performance. That's something that buyers will want to keep in mind, especially those that love to game, love fantastic battery life and love an extremely speedy smartphone. Rumors also suggest that we could see 4GB of RAM. At the very least, expect 3GB.
We're also starting to see Samsung Galaxy S5 camera rumors converge. Not on a specific camera sensor but on the fact that we will see a brand new camera inside the Galaxy S5 when it arrives. Rumors have been all over the board with 13MP and 16MP sensors rumored to be coming with Samsung's new ISOCELL technology. Rumors also have suggested OIS (Optical Image Stabilization) though there is chatter about it not being on board. We'd be shocked to see the device miss OIS given that the LG G2 has it on board.
While the rumor mill will work out the exact sensor in due time, the fact that we're hearing chatter this early about a new camera bodes well for those looking for something better than the Galaxy S4 camera. The Galaxy S4 sensor was good, but it was not the gold standard. There is nothing that says that the Galaxy S5's camera will be either but with cameras being a huge battleground these days, we expect something very good. Buyers should too.
Android 4.4 KitKat Update
Samsung almost always puts the latest Android update on board its new flagships. And that means that Android 4.4 KitKat, now that it's official, will more than likely be on board the Samsung Galaxy S5. We also imagine that it will be the first Samsung device with Android 4.4 KitKat on board. Samsung typically waits to roll out updates to its older phones so that it can use the latest update as a marketing tool.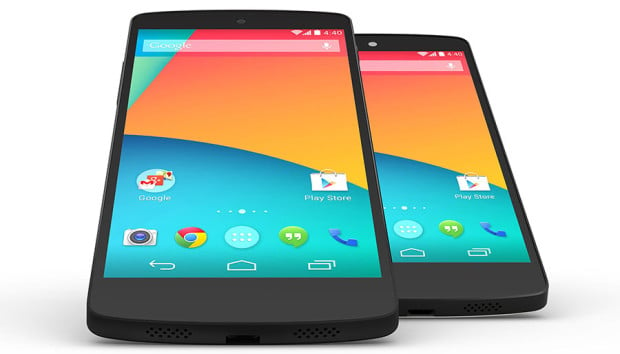 So, don't be surprised if devices like the Galaxy S3, Galaxy Note 2 and Galaxy Note 3 remain on Android 4.3 Jelly Bean while Samsung prepares the Galaxy S5 for arrival. Those who want Android 4.4 KitKat early could have to upgrade to the Galaxy S5.
Galaxy S5 Mysteries
There are still some huge mysteries concerning the Samsung Galaxy S5 though consumers can expect them to start clearing up within the next two months as Samsung prepares its next device. Three of the biggest mysteries are unfortunately three of the most sought after pieces of information. Here are the three big things that we still don't know:
Galaxy S5 Display
Galaxy S5 Design
Galaxy S5 Launch & Release Date
For those curious, here is what we know so far. The Galaxy S5 display is still a complete mystery. No rumors have emerged just yet. However, we do have some clues. This year the big step, screen-wise, for the Galaxy S5 was the 1080p resolution and high pixel-per-inch count. Next year's big jump appears to be flexible displays.
Already, we've seen LG and Samsung debut devices with flexible high-resolution displays, Samsung's being the Galaxy Round, and this could be the prelude to a Galaxy S5 with a flexible display. At the very least, we expect there to be a Samsung flagship with Samsung's Youm technology, Galaxy S5 or not. The Galaxy S5, at the very least, should have a screen that is at least equal to the Galaxy S4's.
Rumors point to Samsung making some big design moves next year. Thus far, we've heard that the Galaxy S5 could have a faux leather design like the Galaxy Note 3 while a more premium Galaxy F could have a metal design. At this point, while that rumor has surfaced twice, we wouldn't read too much into it. For one, plans change all the time as Samsung works to figure out a final product. It would also be extremely weird to see Samsung ditch the well-known Galaxy S as its premium series. At the very least, don't expect it to have the same design as the Galaxy S4.
Finally, the Galaxy S5 launch has been rumored for January with a release in February. If true, it would mean a launch and release earlier than usual. Don't put too much stock in this at this point. While it's possible, it's one early rumor and we saw a number of Galaxy S4 launch and release rumors fail to pan out. Samsung is likely still making plans so don't start preparing as if the Galaxy S5 will arrive early in the year.

This article may contain affiliate links. Click here for more details.