New Samsung Galaxy S5 Rumors: Everything We Know Right Now
Last month, the Samsung Galaxy S5 release took place inside the United States and in a number of other countries around the world. The release is now weeks old but that doesn't mean that we're hearing brand new Samsung Galaxy S5 rumors including whispers about a high-end Samsung Galaxy S5 Prime.
In the months before Mobile World Congress, Galaxy S5 rumors were rampant. Those rumors came to a head at an Unpacked 5 event in late February at MWC 2014 in Barcelona, Spain.
Unsurprisingly, many Samsung Galaxy S5 rumors were spot on. The device did in fact come with a 5.1-inch display. It did come with a fast quad-core processor. And it did come with a 16MP camera sensor that offers improvements over the Galaxy S4's camera sensor. These high powered features ensured that the Galaxy S5 would become one of the top devices on the market when it arrived.
Rumors had pointed to a release inside the month of April and Samsung confirmed an April 14th release for the United States and over 100 other regions around the world. April 14th has come and gone and the Samsung Galaxy S5 and its enticing feature set is now available to consumers around the world.
The thing is, Samsung Galaxy S5 rumors didn't cease after its April 14th debut. No, we've heard a number of compelling Galaxy S5 rumors since the current version's arrival last month. Rumors suggest that the Galaxy S5 could be trumped by a brand new Galaxy model sometime this summer. They also suggest that one of the Galaxy S5's elusive colors might finally be touching down for consumers in the United States.
With the Samsung Galaxy S5 on the minds of many consumers, particularly those who are in the hunt for a new smartphone, we want to take a look at all of the new Galaxy S5 rumors that have emerged.
Samsung Galaxy S5 Prime
Samsung's CEO has said that the company will not be releasing a premium version of the Samsung Galaxy S5 that could perhaps overshadow the current version of the Galaxy S5. That's not what rumors say though. Rumors say that Samsung is indeed working on a new smartphone, a device that has been dubbed Samsung Galaxy S5 "Prime."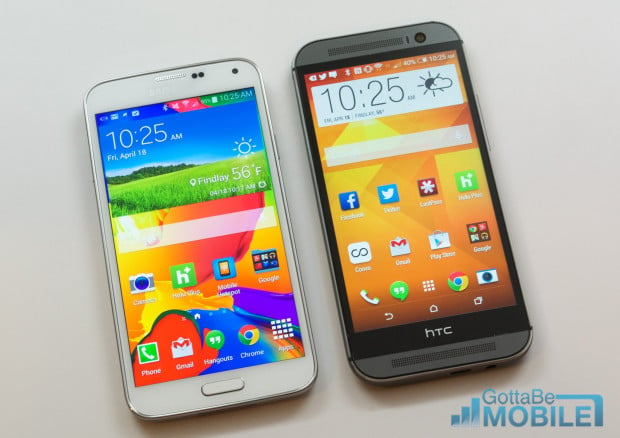 Before the arrival of the Samsung Galaxy S5 in February, rumors suggested that the company would be coming out with two Galaxy S5 models, one premium and one not-so-much. The approach was said to be similar to the one Apple took with the iPhone 5s and the iPhone 5c. Apple sells the iPhone 5s at $199.99 while the iPhone 5c serves as the company's middle ground at $100.
Things didn't play out that way. Samsung only showed off one Galaxy S5 model on stage at MWC and it wasn't a cheap or premium model. It was simply the Samsung Galaxy S5, starting at $199.99.
Despite the announcement, rumors suggested that Samsung still had a premium option up its sleeve. The device has been called the Samsung Galaxy F. Mobile-Review blogger Eldar Murtazin suggested that the "F" stood for fashion. And as time as moved forward, we're starting to learn more about this rumored device that is now being called Samsung Galaxy S5 "Prime."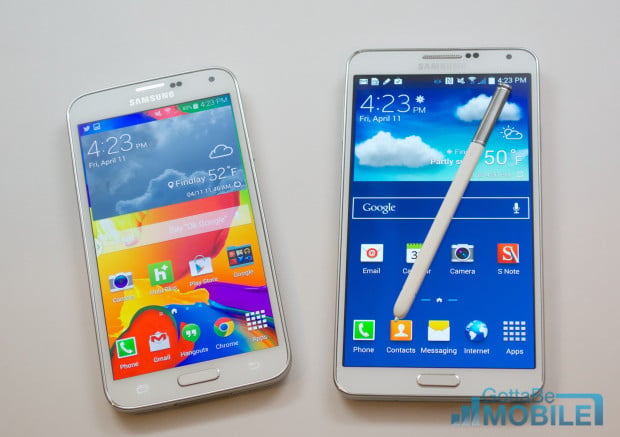 A recent benchmark helped ignite these Galaxy S5 Prime rumors. The model number shown in that benchmark, SM-G906, also recently emerged in a shipping manifest and it appears that the device is in the hands of those in charge of Samsung's Research and Development (R&D).
If that wasn't enough, a similar Samsung SM-G906S model number appeared in official Samsung documents for a service called Find My Mobile. The service lists the unreleased SM-G906S as a Samsung Galaxy S5 variant which fuels rumors that suggest that this high-end premium smartphone is, in fact, a Samsung Galaxy S5 variant.
Features
Here is what this "Galaxy S5 Prime" is thought to have on board:
5.2-inch Display with 2560×1440 QHD Resolution
Android 4.4 KitKat
3GB of RAM
16MP Rear Camera/2MP Front Camera
Many of these features have been backed up by recent reports. Two weeks ago, SamMobile reported that Samsung does in fact have a premium Galaxy S5 in development and that Samsung is looking to release an updated model in an effort to better compete with the LG G3, a device that is all but confirmed to have a Snapdragon 805 processor and QHD display.
Their information mirrors a information provided to The Korea Herald. The publication suggests that Samsung is working on a QHD Galaxy S5 "Prime" and that it will likely launch in June. LG is expected to debut its LG G3 in May and release it in June.
Release
Several credible outlets believe that a new Galaxy S5 is on the way and two specifically point to an arrival in June. According to AsiaToday, Samsung is indeed working on a premium version of the Samsung Galaxy S5 and its targeting a release that is in and around June. This lines up with the aforementioned information.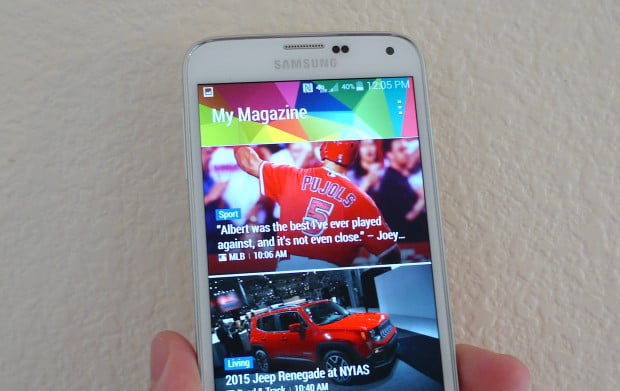 However, while AsiaToday believes that the Galaxy S5 Prime will come to the United States and European markets, the more recent report from The Korea Herald asserts that this device will be limited in numbers. This could mean that the device will mirror the Samsung Galaxy Round's launch. The Samsung Galaxy Round was introduced last year with a flexible curved display though the device never made it out of the Korean market.
At this point, it's not clear where it will be released though it's looking like it will arrive in June, just in time to compete with the LG G3. Rumors also suggest that HTC will be coming out with a "Prime" version of the HTC One M8 though its expected to be a follow up to the HTC One Max and it's not expected to arrive until much later this year.
Gold Verizon Galaxy S5
The other Galaxy S5 rumor isn't as exciting as the Galaxy S5 Prime but it's much more concrete. When the Galaxy S5 was first announced, the company told consumers that they could expect it in 32GB form and in four different colors including white, black, gold, and blue. The Galaxy S5 that arrived on shelves in the United States was 16GB and black and blue and thus far, the other options have not made themselves available. That should change soon.
According to evleaks, the Verizon Galaxy S5 will soon come in gold. He does not relay any kind of release date so it's not clear when the gold Verizon Galaxy S5 will arrive. It's also not clear if this will be an exclusive for Verizon or if the gold model will come to other carriers. Samsung has a well documented history of offering exclusives and it could be that the gold model is tied down to Big Red.
His information is reliable so it should be only a matter of time before Verizon announces plans to carry the gold version of the Galaxy S5. Unfortunately, it's not clear when or if the blue Galaxy S5 will land in the United States. It's also not clear if the 32GB Galaxy S5 will ever touch down for users that need more space.
Weeks ago, U.S. Cellular told Gotta Be Mobile that it had no plans to release a 32GB Galaxy S5 and it would appear that those plans haven't changed.

As an Amazon Associate I earn from qualifying purchases.