Samsung Galaxy S5 Rumors Start to Firm Up
Samsung Galaxy S5 rumors have begun to firm up ahead of the device's arrival next year with yet another report pointing to a 64-bit processor being on board the next-generation Galaxy S smartphone, a Galaxy S5 that has been rumored to have a release date coming as soon as February.
While the Samsung Galaxy S5 launch date might be a few months away at least, rumors haven't stopped flowing out of Korea. The latest, a report from Korean publication DT, suggests that Samsung will be outfitting the Galaxy S5 with a 64-bit processor, a processor that will be playing catch up to the 64-bit A7 chip found inside of the iPhone 5s.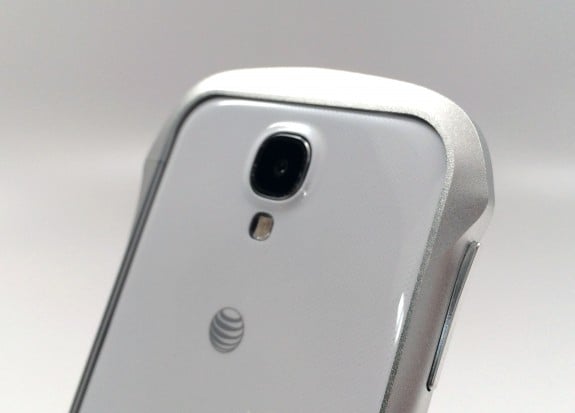 Samsung revealed, right around the iPhone 5s launch, that it too would be putting a 64-bit processor inside of its devices though it did not mention the processor by name or say which devices might get the upgrade. Rumors though have pointed to the Galaxy S5, over and over again, and at this point, that rumor has firmed up to the point that it's all but confirmed.
The report also suggests that the processor will be a new Exynos chip, possibly of the new Exynos 6 lineup that we've heard rumored in the past, and that it will be paired with a whopping 4GB of RAM to help with multitasking. The Galaxy Note 3 upped the ante with 3GB of RAM but it appears that Samsung might be taking a leap with the Galaxy S5 hardware.
While the Galaxy S5 processor is all but confirmed at this point, other features remain mysterious. While the device was initially rumored to have a metal design, rumors now suggest that it could have a design that falls in line with the Galaxy Note 3 which sports a faux leather back that is made of plastic. The metal design is now rumored for a Galaxy F series that is thought to be coming later in the year.
Rumors though have all pointed to a next-generation camera, possibly of the 13MP or 16MP variety with Samsung's new ISOCELL technology, something that would help the camera produce better results than those found with the Galaxy S4 camera.
The Samsung Galaxy S3 launched in April of last year while the Galaxy S4 emerged in March. Galaxy S5 rumors suggest that a launch could come as soon as January with a release in February. That rumor is still a bit flimsy but possible given the Galaxy F rumor and given that the iPhone 6 is said to be coming in summer, rather than the fall.

This article may contain affiliate links. Click here for more details.