Samsung Galaxy S5 Rumors Swirl
With the Samsung Galaxy Note 3 release almost complete in the United States, consumer attention has now turned to 2014 and the Samsung Galaxy S5, a device that continues to see rumors emerge ahead of a launch date that is now rumored to be coming as early as January of next year.
The Samsung Galaxy S4 and the Samsung Galaxy Note 3 will be Samsung's offerings this holiday season. However, we expect rumors about the Galaxy S4 successor to continue to heat up as we get closer to the new year. Already, we've heard quite a bit about the Galaxy S5 including rumors that suggest that it will have a metal design, upgraded 13MP camera, 64-bit processor, and a launch date that could come in January as Samsung looks to compete against the likes of the iPhone 5s, iPhone 5c and iPhone 6 rumors.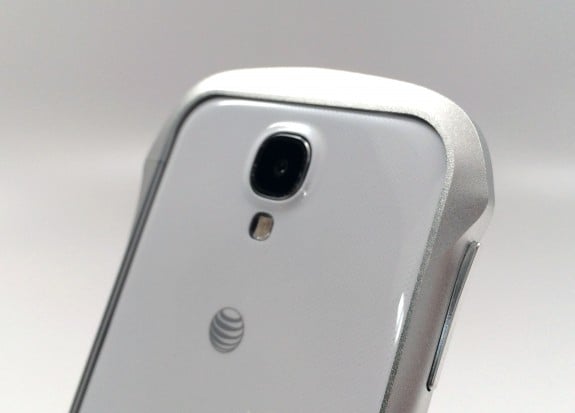 A new rumor from Korean publication DDaily suggests another possible Galaxy S5 feature in the form of a new 14nm manufacturing process that it hopes will increase performance. The report claims that the new process could be used in conjunction with a processor found in the Samsung Galaxy S5. It appears that the processor inside the Galaxy S5 could feature 64-bit support, something that seems likely at this point. It could also be a part of the new, higher performance Exynos 6 series, a chip set that could replace the current Exynos 5 series.
Earlier this year,  Samsung introduced the Exynos 5 Octa processor, the processor found in some variants of Samsung's current Galaxy devices, and it could be that the company debuts a new chip at CES in Las Vegas in early January. Rumors also suggest that Samsung could introduce the Galaxy S5 itself in January.
Samsung is reportedly still testing out the process so it's possible that it could miss the Galaxy S5 if it needs more time to ensure a smooth experience inside its next-generation smartphones.
The company typically makes hardware improvements to its flagship devices every year so it would not be surprising to see a new, more powerful processor tucked inside of the Galaxy S5. There are also rumors that suggest Samsung will also up the power on the Galaxy S5 camera while also installing a brand new design that could be made out of aluminum.

This article may contain affiliate links. Click here for more details.