7 Samsung Galaxy S5 Rumors Worth Believing
There are a ton of Samsung Galaxy S5 rumors flying around but there are only some that are worth believing.
The first Samsung Galaxy S5 rumor emerged just a few weeks after the Samsung Galaxy S4 arrived. As the months went on, the frequency of the leaks started to increase. And now, as we head deeper into the new year, towards a potential Galaxy S launch, Galaxy S5 rumors have started to emerge on a regular basis, teasing consumers with everything from launch dates to battery sizes to the size of the display. They are leaving very little to the imagination.
Samsung's Galaxy S5 rumor train will continue up until the device's launch date. This is standard and should be expected. We also expect some rumors to flop, they always do. For instance, last year, we heard about a new software feature dubbed Samsung Orb that would supposedly arrive on board the Galaxy S4, it never did. There were rumors of a flexible display, of an MWC 2013 launch, and more. None of which panned out. We should see Galaxy S5 rumors fail as well.
Others, however, will be dead on accurate. We saw several Galaxy S4 rumors hit the bulls-eye and we have no doubt that some of the whispers that we're hearing about the Galaxy S5 will as well.
With Galaxy S5 rumors swirling, we want to take a look into our crystal ball and point out some of the Galaxy S5 rumors that we think are worth believing. Some of the information has been rumored to death. Other rumors simply come from credible sources that have been dead on in the past.
We've taken a deep dive into the Galaxy S5 rumors, both old and new, so you don't have to. Here, we offer up seven that we think are likely to pan out.
Samsung Galaxy S5 Launch in March, Release in April
The first rumors that prospective Samsung Galaxy S5 buyers should put stock into are the rumors that suggest that the Galaxy S5 launch will take place in March and that the release will land in April.
Rumors that suggest that the Galaxy S5 will launch in February, at Mobile World Congress, have been shot down, repeatedly. Samsung has stayed away from trade shows for major announcements and we see no reason why it would return to MWC with a Galaxy S5 announcement. It made little sense then, it makes even less sense now.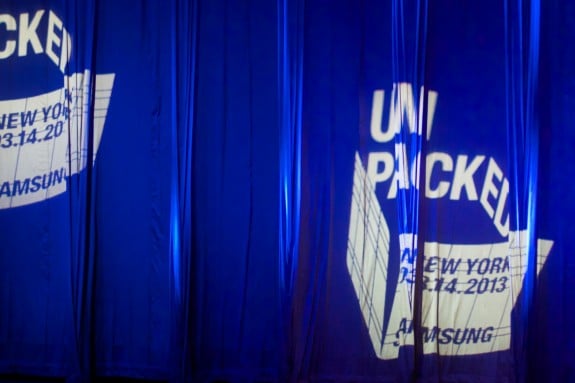 We say that because not only have industry insiders pointed to a launch in March and a Galaxy S5 release date in April but Samsung itself has said that MWC is out of the question. We've also seen executives point to a spring release and hint at a launch in the month of March with a release shortly thereafter.
The leaks help to set consumer expectations and quell speculation and that's exactly what they have done. The Samsung Galaxy S5 is more than likely going to arrive in March, on stage in some big city, with a release coming a few weeks afterward.
New Design
Up until earlier this week, design rumors were in flux. Some rumors suggested that the Galaxy S5 could come in plastic, others said the design would feature a combination of both metal and plastic, others said that there would be one of each, and others suggested that it would come in plastic and not metal.
SamMobile, a site with a reliable track record, says that the Galaxy S5 will come in both metal and plastic. Samsung, for its part, has said that the company will feature a design different from the Galaxy S3 and the Galaxy S4. The Galaxy S5, according to comments shared with Bloomberg, will "go back to basics."
Samsung always tweaks and changes its Galaxy S designs every year so it's not a matter of if the design will be different it's a question of what will be different. The company clearly wasn't pleased with the performance of the Galaxy S4 so it's clear that big changes will be needed. Consumers have been calling for a premium design for awhile now.
A metal Galaxy S5 and a plastic Galaxy S5 makes sense as it not only mirrors the iPhone 5s and iPhone 5c launch but it will appeal to both the premium and budget crowd.
New High-End Processor
Galaxy S5 rumors point to either a Qualcomm Snapdragon 805 processor or a Exynos 6 processor. The Exynos 6 processor might allow users to run on all eight cores as opposed to just four like the current Exynos 5 Octa. While the chip set hasn't been finalized just yet, this is a rumor that consumers can believe.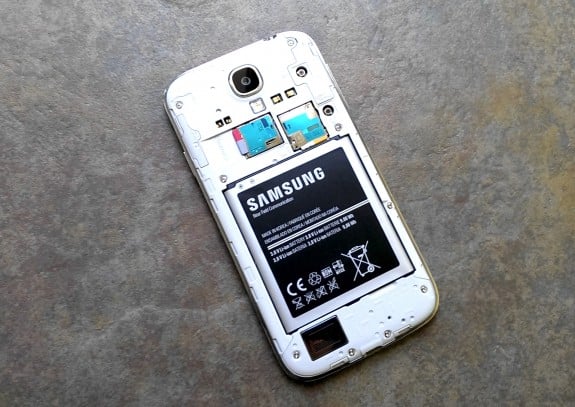 Samsung always puts a new CPU inside of its flagship smartphone so we don't expect the company to feature last year's Snapdragon 800 or Exynos 5 Octa. Instead, we'll likely see something new, something more powerful that the company can market against the iPhone 5s' 64-bit processor, the A7.
Higher Resolution Display
SamMobile claims that the Galaxy S5 will come with a screen size that's around 5-inches, probably 5.2-inches, with QHD resolution. That means 2,560 × 1,440 resolution with an absurd 500+ ppi count. This type of quality will produce even crisper looking content then the Galaxy S4's 1080p display.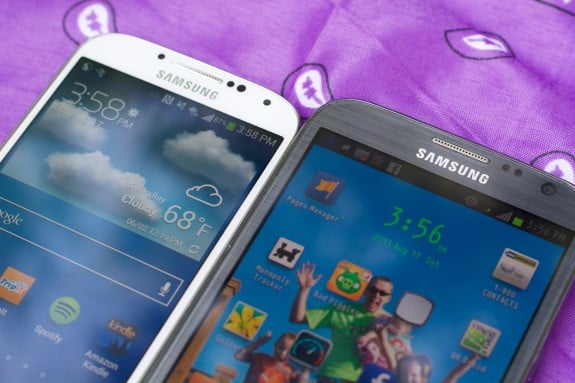 This resolution has popped up in previous rumors and it has also shown up in supposed Galaxy S5 benchmarks. Samsung itself claims that the screen size on the Galaxy S5 will be different but it did not go into specifics about the size or the screen resolution that will be on board.
Samsung itself claims that it's looking to put this type of display on smartphones in 2014. And given that flexible displays don't appear to be ready for prime time, this is the next best thing. We're sold on these rumors and Galaxy S5 buyers should be as well.
16MP Camera
Weeks ago, we saw evidence that suggested that Samsung was preparing to debut 16MP cameras inside of its smartphones in 2014. Galaxy S5 rumors have, for months, suggested that the Galaxy S5 will feature the new camera sensor. This is a rumor that has been repeated ad nauseam, most recently earlier this week. At this point, we have no doubt that it will be the camera sensor that comes with the new Galaxy S smartphone.
Camera technology inside smartphones has been advancing at an incredible pace. And as smartphones start to replace point-and-shoots and for some people, DSLRs, companies need to ensure that their yearly flagships have a sensor that offers fantastic photos and video, particularly in noisy environments.
Samsung's Galaxy S4 sensor was good but probably won't be able to compete with some of the cameras coming out in 2014, thus the probable change with the Galaxy S5 camera.
Brand New Software Features
Every year, Samsung releases improvements to its TouchWiz software. The Galaxy Note 3 added new features just like the Galaxy S4, Galaxy Note 2, Galaxy S3 before it did.
Galaxy S5 rumors suggest two things at the moment. They point to eye scanning tech that could replace the need for a fingerprint reader and they point to a redesigned look for TouchWiz. Both are believable.
With the addition of the TouchID fingerprint reader on the iPhone 5s, Samsung likely sees the need to include a convenient security of its own. The company reportedly failed in its quest to put a fingerprint reader on the Galaxy Note 3 so it may have turned its attention to eye scanning technology that unlocks the phone using the iris of an eye ball. As we've pointed out, this type of technology is far from science fiction.
At CES 2014, we saw Samsung drastically change the look of TouchWiz on its new tablet lineup. The new Magazine UI is a departure from older versions of the software and it brings the software into the modern era. The reliable @evleaks leaked a screenshot of a smartphone UI that Samsung is working on and anyone connecting the dots can see that it's likely the Galaxy S5's user interface.
Samsung exploring new smartphone UI. pic.twitter.com/iSxhpRhnju

— @evleaks (@evleaks) January 7, 2014
Apple made a big splash with iOS 7 and its redesign and we can definitely see Samsung trying to make waves of its own. Count on the Galaxy S5's software including new features and a new look.
Launch on AT&T
A rumor from @evleaks suggested that the Samsung Galaxy S5, or at least a model number that could be the Galaxy S5, was in testing at AT&T. This is a rumor worth believing given that AT&T is a close partner with Samsung and given that the company has launched every iteration of the Samsung Galaxy S series.
The Samsung Galaxy S5 will launch on AT&T and it will also launch on the other big name carriers in the United States including Sprint, T-Mobile and Verizon. If it doesn't, it's going to have a hard time competing against the likes of the iPhone 5s and this year's iPhone, presumed to be called the iPhone 6.

As an Amazon Associate I earn from qualifying purchases.