Samsung Galaxy S5 U.S. Release Date: Early Look at What to Expect
The Samsung Galaxy S5 release date is coming, it's just a matter of when. Rumors point to an arrival within the next few months and the release is likely to include a number of U.S. carriers including stalwarts like AT&T. While we haven't seen anything about the Galaxy S5 release date in the United States just yet, we want to relay our expectations.
Since the tail end of last year, Samsung Galaxy S5 rumors have been swirling around, teasing consumers in the United States and elsewhere. The device is widely expected to be coming to replace the Galaxy S4 and Samsung has done nothing to quell those expectations. On the contrary, Samsung has helped to fuel the Samsung Galaxy S5 launch.
Rumors point to a powerful phone and one that has the potential to challenge the top smartphones on the market including the iPhone 5s, Galaxy Note 3, HTC One, and more. From the looks of things, it should be able to give Apple's 2014 iPhone a run for its money, a device that is currently called iPhone 6.
The Samsung Galaxy S5 is thought to be coming in metal and plastic, be sporting a 5.25-inch QHD display and or a 1080 display, boasting a Qualcomm Snapdragon 805 chip or a Exynos 6 chip from Samsung, a 16MP camera sensor, Android 4.4 KitKat, a new user interface, and new security features. In other words, it's a device that is out in the open.
Galaxy S5 rumors point to a launch in March with a release possibly coming in April. Those rumors have helped to excite consumers in the United States, and elsewhere, despite failing to confirm any specifics. There are still a number of mysteries concerning the Galaxy S5 and its release dates.
Here, we offer up our own expectations about the Samsung Galaxy S5 release date, and specifically in the United States, a major battleground for Samsung and smartphone manufacturers around the world.
Fast Samsung Galaxy S5 Release in U.S.
Galaxy S5 rumors currently point a launch in March with a release coming around May 1st. This is exactly what Samsung cooked up last year with the Galaxy S4 release and it's looking like the company will repeat the launch in 2014.
If that's the case, we expect the Samsung Galaxy S5 release in the United States to arrive in April, or, just a few weeks after the device is launched on stage. While the launch event may not take place in the U.S., it's rumored for London, we still expect the U.S. to be a major focal point for Samsung.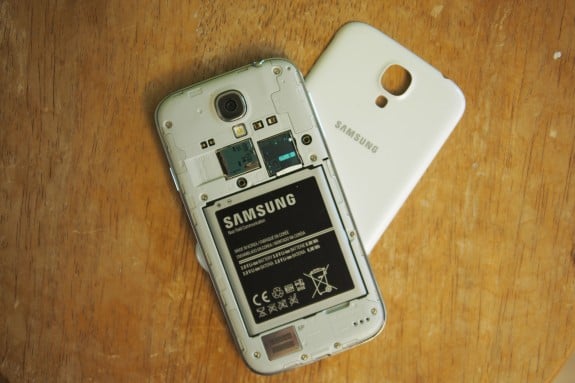 Over the years, Samsung has become increasingly better about getting its devices out in the United States within a reasonable amount of time. Both the Galaxy S4 and Galaxy Note 3 were released within a few days of the international release and we expect the same thing with the Galaxy S5.
American carriers should be in the thick of things with the Galaxy S5 and it would be shocking to us, and many others, if Samsung failed to produce a fast Galaxy S5 release in the United States. It's too important, particularly when a large-screen iPhone 6 could be making its way to shelves this summer or fall.
Samsung needs to get this release right.
Release Date Information Right From the Start
U.S. carriers are notorious for withholding specific release information on a device's launch day. The Galaxy Note 2, for instance, went quite awhile without any kind of specific release information. Last year, the Verizon Galaxy S4 also was without any specific release date information, something that infuriated those looking to snag the flagship.
Carriers improved, dramatically, with the release of the Galaxy Note 3. Right from the start, American carriers provided users with information about the release, including specific release timing. Verizon was among the first to do this, supplying its users with very detailed Galaxy Note 3 release information. We expect this to happen with the Galaxy S5 as well.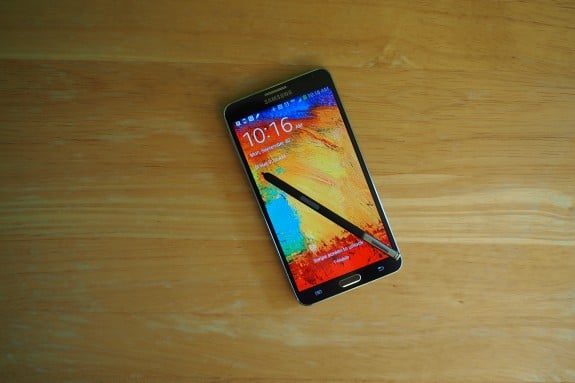 Samsung and its carriers want to sell a lot of these Galaxy S5 smartphones and in order to do that, it would be wise to supply consumers with specific release information. This is an extremely important smartphone for Samsung, with the iPhone 6 rumors and Galaxy S4 sales lower than expected. It, and its carriers, need to keep consumers happy. Particularly those who are coming off contract with the Galaxy S3 in just a few short weeks.
We expect Samsung and its carriers to provide detailed release date information in the United States, shortly after the conclusion of the Galaxy S5 launch event.
Missing Puzzle Pieces
We expect release date information to be missing though. Besides the iPhone, we can't think of a time when another phone has seen all of its release date information emerge right from the beginning.
Samsung will likely reveal a pretty specific release window and leave the individual dates and specific information up to American carriers. And while we expect carriers to spill quite a few beans, we don't expect every single one to put forth every bit of Samsung Galaxy S5 release date information.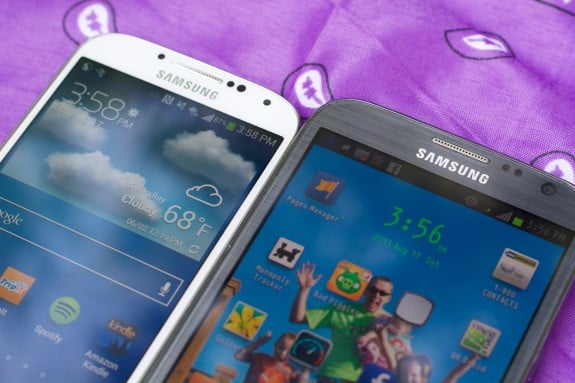 Instead, we should see some carriers be more communicative with others. While a carrier like AT&T might divulge an exact date with exact pricing alongside a pre-order date, a carrier like Sprint might now. There is almost always a straggler of some kind, always a carrier that fails its customers, and we expect the same from the Galaxy S5 release in the U.S.
Galaxy S5 Pre-Orders
Galaxy S and Galaxy Note variants almost always go up for pre-order inside the United States and there is no reason to expect anything different from the Galaxy S5. Carriers will want to capitalize on the attention that this device will almost certainly be getting around its launch date. This is a phone that will be in high-demand.
We'd be shocked if Samsung's carriers in the United States didn't provide consumers with a way to put in a Galaxy S5 order early and avoid the hassle of trying to buy one on release day. It's possible that some carriers won't provide a way to order early but again, we would have to rub our eyes if every American carrier, big or small, failed to provide a way to do so.
Staggered Release Dates
Expect U.S. carriers to release the Galaxy S5 on different days. They almost always do, though, there have been times when two have shared a release date. Never have we seen an iPhone style release where all major carriers see the device arrive on the same day. Instead, it's always staggered.
So, we expect a carrier to be first and we expect a carrier to be last. Typically, Verizon customers have been the ones that have gotten the short end of the stick though there is no guarantee that that will be the case this time around. Verizon customers should not expect to be first but they also shouldn't expect to be months after the other carriers either.
Verizon knows that it screwed up with last year's Galaxy S4 and HTC One launches and it need to establish credibility amongst consumers in 2014.
Accessories
Finally, Galaxy S5 buyers should expect there to be accessories available on day one. Third-party cases, sleeves and more should be available on day one at carriers like AT&T. We almost always see an abundance of third-party accessories accompany a device launch.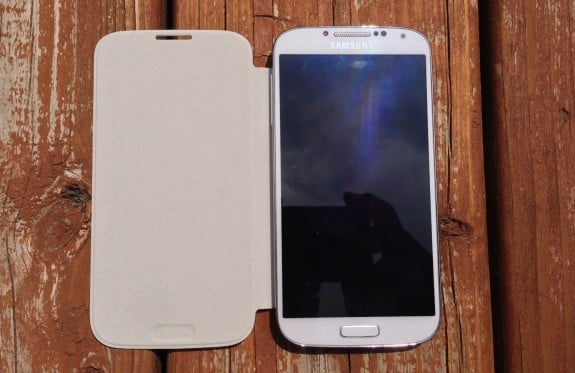 The big question will be whether Samsung gets its own branded accessories out on day one.

This article may contain affiliate links. Click here for more details.