Samsung Galaxy S5 vs. LG G3: New Details Emerge as Release Nears
New Samsung Galaxy S5 details have emerged just a few weeks ahead of the anticipated LG G3 launch date and it appears that Samsung could be poised to release a brand new Galaxy S5 Prime to compete with the brand new high-powered LG G3.
For weeks, rumors suggested that LG was working on a brand new LG G3, a flagship that would be aimed squarely at the likes of the iPhone 5s, HTC One M8 and the brand new Samsung Galaxy S5 that arrived on shelves just a few weeks ago. Last week, LG confirmed the existence of the LG G3 and announced that it would be landing in the second quarter of the year.
A short time later, LG went further and confirmed that it will be hosting a launch event on May 27th where it will likely announce the brand new LG G3, its features and its release date that is expected to land before the end of June. LG G3 details continue to leak out ahead of launch and they paint the device out to be a worthy competitor to the Galaxy S5. So, it comes as no surprise to hear that Samsung has plans to combat its latest Galaxy S5 rival.
For weeks, rumors have suggested that Samsung is developing another version of the Galaxy S5, a premium model that is being called "Samsung Galaxy S5 Prime." The device remains unconfirmed though reports out of Korea continue to suggest that a launch could be in the works later this year.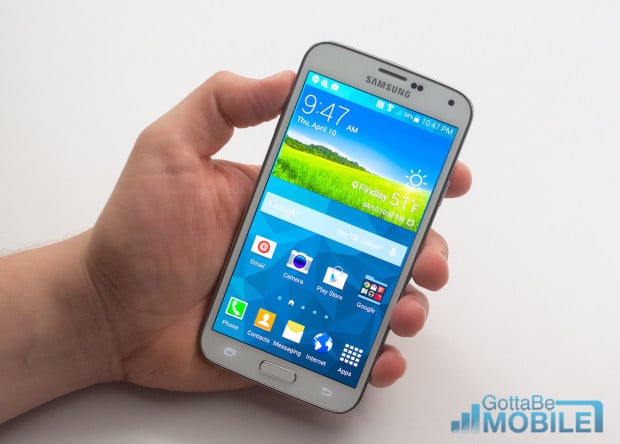 A new report from The Korea Herald suggests that the Samsung Galaxy S5 Prime is indeed real and that it will be coming to shelves to compete with the LG G3. The report backs up recent rumors and says that Samsung is currently planning another Galaxy S5 launch for June. It does not single out a specific date.
The publication asserts that Samsung Galaxy S5 Prime will, as rumors suggest, come with a QHD resolution display, same as the LG G3. It says that the device will "undergo an interoperability test this week to demonstrate that it is ready for the market." This typically takes one or two months which falls right into the rumored time frame.
Unlike previous rumors, this new report suggests that the Samsung Galaxy S5 Prime will be limited in scope. The publication states that the device will be rolled out in "limited quantities" which contradicts an earlier report that suggested that the device would be coming to Europe and the United States.
If true, the device could potentially follow in the footsteps of last year's Samsung Galaxy Round, another high-powered devices with a curved display that saw its presence limited to the Korean market.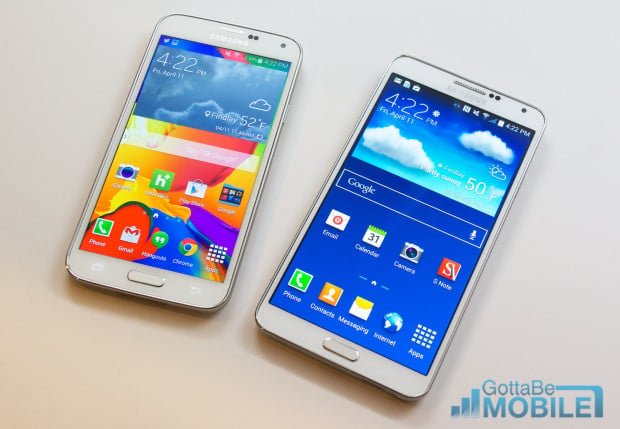 While nothing is confirmed, a recent benchmark helped reignite the rumors of a premium Galaxy S5. The device that was shown in the benchmark had the following features on board:
5.2-inch Display with 2560×1440 QHD Resolution
Android 4.4 KitKat
3GB of RAM
16MP Rear Camera/2MP Front Camera
2.5GHz Qualcomm Snapdragon 805 Quad-Core Processor
The model number shown in that benchmark recently emerged in a shipping manifest and the SM-G906, as its known, is apparently on its way out of Korea for R&D (Research and Development) purposes.
More recently, the Samsung SM-G906S model number today appeared in official Samsung documents for a service called Find My Mobile. The service lists the unreleased SM-G906S as a Samsung Galaxy S5 variant which fuels rumors that suggest that this high-end premium smartphone is, in fact, a Samsung Galaxy S5 variant.
The LG G3 is also rumored to have high-end specs including a massive 5.5-inch 2560 x 1440 Quad HD display, quad-core processor at 2.5 GHz, 2-3GB of RAM, and 32GB of internal storage. It also may come with an IP67 dust and water resistant certification, same as the current version of the Galaxy S5.
While the "Galaxy S5 Prime" release is still up in the air, the LG G2 will certainly have to contend with the current version of the Galaxy S5. And while the Galaxy S5 has been on shelves for a few weeks, we're still seeing new details emerge.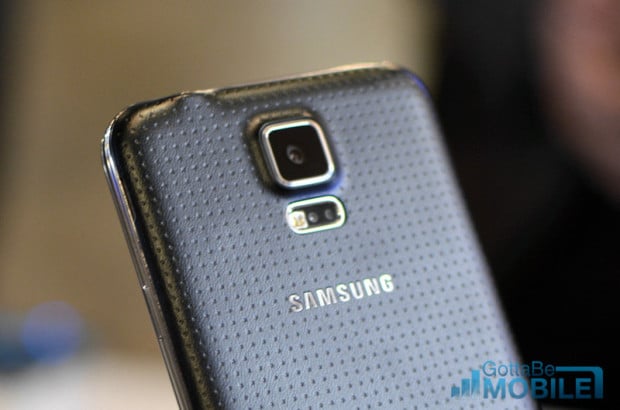 Yesterday, a Samsung Galaxy S5 Developer Edition for Verizon emerged for $600. The device comes with a steep price tag but it also comes with an unlocked bootloader. This will serve as another option for those trying to decide between the upcoming LG G3 and the current version of the Samsung Galaxy S5.
Consumers in India now have another Galaxy S5 option as well. Yesterday, Samsung released the gold Galaxy S5 into the Indian market. The gold Galaxy S5 release is still limited and remains unavailable inside the United States. Samsung hasn't said when, or if, the blue and gold versions of the Galaxy S5 will emerge in the U.S.
The LG G3 is expected to arrive in black and white, at least, which would match the Galaxy S5 colors found in the United States.

This article may contain affiliate links. Click here for more details.