Samsung Galaxy S5: Early Look at What to Expect
The Samsung Galaxy S4 was one of the most anticipated devices in recent memory and rumors came to a head in March when the company debuted the device on stage in New York City. The device was released in April and it remains one of the top smartphone options on the market. However, there are already rumors swirling around about a successor, a Samsung Galaxy S5, and here, we take an early look at what to expect from a Galaxy S5 next year.
In late 2012, after the iPhone 5 and Galaxy Note 2 launch, we saw the first Galaxy S4 rumors emerge from the shadows. The device, which was thought to be the successor to the wildly popular Galaxy S3, quickly became one of the most hotly anticipated smartphones and rumors didn't cease until Samsung finally announced the Galaxy S4 at an event in March.
The company pulled out all the stops for the Galaxy S4 launch. We saw teaser videos, the company secure the Radio City Music Hall as its venue of choice, Broadway actors show off the device's features, and a massive set up in Times Square so that average users could go hands on with the Galaxy S4 ahead of its release date.
The Galaxy S4 launch was nothing short of a spectacle and one that buyers around the world watched intently. And fortunately for Samsung, the device remains a popular smartphone choice.
Despite its presence on the smartphone market, there is already chatter about what is coming next, a Samsung Galaxy S5. In fact, the Galaxy S5 rumors have started much earlier this year with whispers flying around in September rather than in November. This of course isn't surprising given the spotlight that has been put on the Galaxy S series and given that Samsung likely wants to divert attention away from the iPhone 5s.
We haven't heard a whole lot about the Galaxy S5 and there is nothing that has been outright confirmed. However, we think we know enough to put together an early look at what to expect from next year's Samsung Galaxy S5 including its features and its release date.
Galaxy S5 Release Date
Maybe the biggest question that anyone interested in a Samsung Galaxy S5 has is about the Galaxy S5 release date. This is important because buyers need to know if they should buy a device now or if they should wait for the Galaxy S5 to arrive, depending on how long the wait might be.
Let's just get this out of the way. The Samsung Galaxy S5, if there is a Galaxy S5, won't arrive until 2014. Samsung has not shown a willingness to release multiple flagships (Galaxy S4 Active, Galaxy S4 Zoom don't count) in a year so we expect it to continue with its usual Galaxy S release pipeline and make a new one available next year.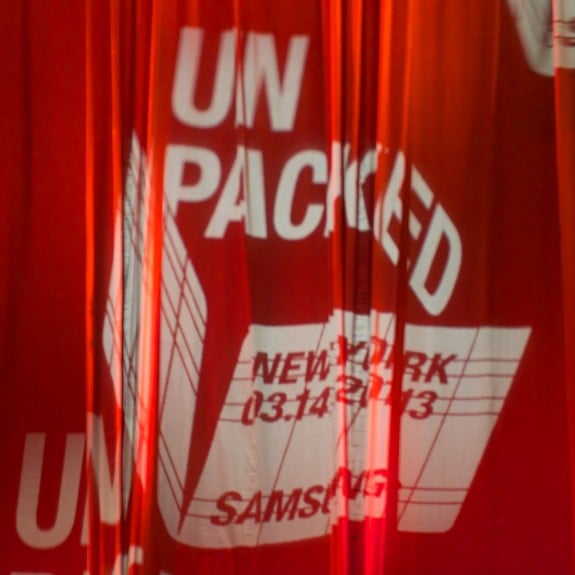 First though, we need to tackle the Galaxy S5 launch date, a date on which the Galaxy S5 release date will be revealed. Here are a few things to consider when it comes to Samsung's Galaxy S5 launch.
Early Galaxy S5 rumors have all suggested 2014 and more specifically, March.
Samsung announced the Galaxy S4 in March, Galaxy S3 in early April.
CES (January) and MWC (February) are unlikely candidates.
Logic says that the company will launch the Galaxy S5 in March of next year. If that's the case, we fully expect a Galaxy S5 release date to fall a few weeks after it, so, at this point, we expect a release sometime in April or May, the latter being if Samsung needs more time to work out the kinks.
At the very least, expect the Galaxy S5 to debut in the first quarter and be released in the second quarter of next year.
Galaxy S5 Design
Just about every Galaxy S5 rumor thus far has centered around its design. For years, consumers have campaigned for Samsung to ditch its plastic design and go with a more premium one to compete with the likes of the HTC and Apple phones of the world. Up until the Galaxy Note 3 launch, the company had shown an unwillingness to ditch its polycarbonate plastic.
However, the Galaxy Note 3, while plastic, sports a new design, one that looks like leather. And it's this design tweak that points to the company potentially adhering to consumers demand with the Galaxy S5.
Rumors suggest that Samsung is at least toying with the idea of a metal Galaxy S5. We even heard that the company was playing around with a metal Galaxy Note 3 before ultimately deciding against it.
Given that Apple is expected to release a large screen iPhone next year, next year's Galaxy S seems like the right device to possess a brand new design, a chance from plastic.
There are, however, rumors that suggest that a Samsung Galaxy F series could, in fact, be Samsung's premium series. At this point, the introduction of a new brand seems possible, with a Galaxy S5 sticking with a plastic design, but it would be extremely strange to see Samsung knock the Galaxy S series, which has taken years to become a household name, down a peg.
Perhaps the Galaxy S5 and the Galaxy F will co-exist but we would imagine that the Galaxy S, given its worldwide recognition, would be a premium brand. This could change, but that's how we see it playing out right now.
Galaxy S5 Display
We haven't heard any rumors in regards to the Galaxy S5 display but here is what we expect: A large display that utilizes Samsung's Youm technology. A quick refresher course for those that aren't familiar with Youm.
At CES 2013, Samsung showed off its flexible display technology, called Youm. The technology doesn't make for a bendable phone but it does put an unbreakable display on board any phone that utilizes it. While we haven't seen it arrive in a device quite yet, Samsung has promised to put the tech into a smartphone in October. Rumors suggest it will be a limited edition Galaxy Note 3 that gets the call.
It would be shocking to see the technology miss the next Galaxy S smartphone and thus, we expect the Galaxy S5 to feature a large high-resolution flexible display when it arrives.
Galaxy S5 Camera
There is already talk about the Samsung Galaxy S5 camera, something that isn't surprising considering many of the smartphones that we've seen emerge this year have stellar cameras, cameras that are better than the one found on the Galaxy S4.
Rumor has it, the Galaxy S5 will come with a 16MP camera sensor that offers Optical Image Stabilization, something that will help to cut down on the shakiness of videos and a feature that is going to be available on other non-Samsung devices in 2013.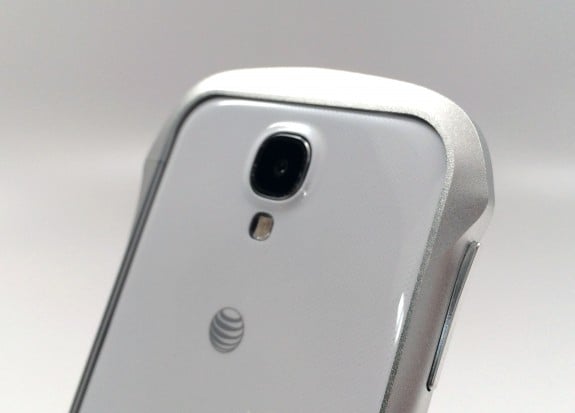 The smartphone camera market is a competitive one, so it wouldn't be surprising to see Samsung up the ante with a new camera in the Galaxy S5. What we can't see happening is the company remaining stagnant and releasing the same camera that's found on the Galaxy S4. It's good, but it's going to be out muscled by the time 2014 rolls around.
Expect Samsung to make some upgrades to its solid camera application in addition to tacking on an improved camera sensor.
Galaxy S5 Specs
So what about the rest of the specifications on the Galaxy S5? Well, they are a little harder to predict given how fast technology moves, but here are a few things to expect.
If Samsung does shift to a metal design, there is a possibility that it will drop two of its iconic features, the removable back and the microSD card slot. This has the potential to frustrate a lot of buyers but consider this.
Samsung could simply offer large storage options to offset the lack of a microSD card slot, perhaps, starting at 32GB like the Galaxy Note 3. Samsung also knows that battery life is important and that many users like to install their own extended batteries. Here's a novel idea. Put a massive battery inside the Galaxy S5 so that users don't have to install their own battery. That would take care of that.
The company is going to have to make some kind of a compromise with its users and if it goes metal, we think that there will be some storage changes and a very large battery on board.
Next, expect a ton of RAM, 2GB or 3GB, to help handle the software. The Galaxy Note 3 is coming with 3GB of RAM and we imagine that the Galaxy S5 could be equipped with the new standard as well.
Finally, expect a high-performance processor to be inside the Galaxy S5 and expect it to be from either Qualcomm or Samsung itself. We saw new chips emerge at CES, chips that Samsung used inside the Galaxy S4, and we could see history repeat itself next year. At the very least, expect the Galaxy S5 to feature an upgrade over the Galaxy S4.
Galaxy S5 Software
Samsung, year-after-year, works to improve its TouchWiz software, the UI that it places over Android. We fully expect to see the company make some upgrades to its software with the Galaxy S5 and here is what we think might happen.
Instead of putting it Tizen software on board, something that has been rumored, we wouldn't be surprised to see either Android 4.4 KitKat or Android 4.3 Jelly Bean on board the Galaxy S5. Android 4.4 KitKat seems more likely given that Samsung typically puts the most current version of Android on its smartphones.
In addition to one of those on board, we expect Samsung to take an approach similar to the one it took with the Samsung Galaxy Note 3. Instead of adding a ton of new software features, features that often are more gimmicky than useful, we expect the company to tweak and improve the software that came with the Galaxy S4 while also adding a couple of new features to appease buyers.
The Galaxy S4 has sensors that allow users to make touch less gestures and we wouldn't be surprised if some of the focus was on this. Perhaps, Samsung will bring some more Galaxy Note-like features to the Galaxy S5 to compliment the Air View functionality that is already on board the Galaxy S4.
Galaxy S5 Carriers
One of the strengths of the Galaxy S series has always been its widespread availability on major carriers, something that the iPhone is finally mimicking. Instead of only being available on a select number of carriers, the Galaxy S4 and Galaxy S3 were made available on AT&T, Sprint, T-Mobile, U.S. Cellular and Verizon. Before this year, the iPhone was only available on the big three, AT&T, Sprint and Verizon.
This year, the iPhone 5s arrived on AT&T, Sprint, T-Mobile and Verizon and it will be coming to U.S. Cellular down the road. Samsung can't afford to take a step back now that the iPhone has been delivered on the nation's five largest carriers and thus, we expect it to land on the same carriers as the Galaxy S4.
One other thing we should point out is that is should come with LTE Advanced, something that the Galaxy Note 3 has on board, and something that U.S. carriers will be pushing next year.
The service offers faster data speeds than regular LTE, though in the United States, it still remains impossible to find. That will change next year and the Galaxy S5 will almost certainly have support for it.
Galaxy S5 Price
Like Apple, Samsung has shown a commitment to pricing. The Samsung Galaxy S4 emerged for $199.99 on-contract, just like the Galaxy S smartphones before it, and the Galaxy Note 3 will be coming with a $299.99 on-contract price, same as the Galaxy Note 2 and the Galaxy Note.
These prices are Samsung's sweet spot and we expect the company to keep the Galaxy S5 around the same price, even with the upgrades that are rumored to be on board.
Samsung needs to stay on par with the iPhone 5s, which is priced starting at $199.99, and thus it would be strange to see the Galaxy S5 get a price increase across the board. We could see a carrier like Sprint, which is offering the Galaxy Note 3 for $350, introduce a price jump, but we don't expect that to be the case across all carriers.

As an Amazon Associate I earn from qualifying purchases.