Samsung Galaxy S5: What We Know So Far
For months, Samsung Galaxy S5 rumors have been flying around, teasing consumers with a number of possible details including hardware and software features and potential launch and release dates. The past few weeks have been busy ones for the Galaxy S5 and here, we take a look at everything we think we know, so far, about the Galaxy S4 successor.
Last March, Samsung introduced the Galaxy S4, its current flagship Galaxy S smartphone and one that has competed with the likes of the iPhone 5s, iPhone 5c, HTC One, and Galaxy Note 3. Most recently, it was joined by the Nexus 5, an LG-made smartphone that is sold through the Google Play Store.
And while the Samsung Galaxy S4 remains the company's top Galaxy S option, it won't remain that way forever. All good things do come to an end in the world of smartphones.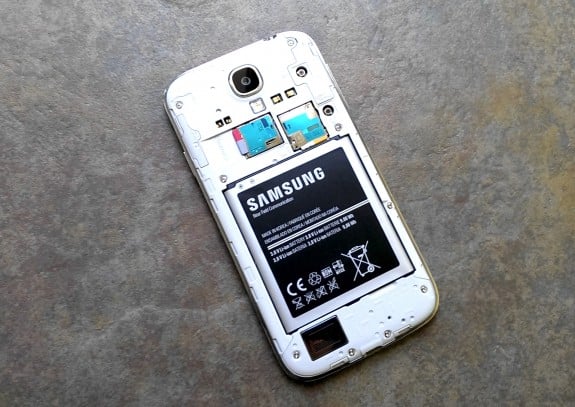 Rumors suggest that a Samsung Galaxy S5 could be waiting in the wings and those rumors are likely correct. Samsung introduces a new Galaxy S smartphone every year and it would be shocking to see the company skip over a flagship in 2014. It's unlikely to say the least.
Samsung Galaxy S5 rumors still haven't firmed up completely but we have seen several bits of information leak over and over again, lending credibility to the information. The Galaxy S5 likely won't be fully revealed until its announced on stage but that doesn't mean that we don't know what we're in for.
In fact, we think we know more than a few things about the rumored Samsung Galaxy S5, a device that is almost certainly going to oppose the likes of the HTC M8, iPhone 6, Samsung Galaxy Note 4, and whatever Google and its Nexus partner, or partners, have planned later this year.
Here is what we know so far about the Samsung Galaxy S5.
Samsung Galaxy S5 Launch Date
The Samsung Galaxy S5 only exists in rumors at this point but that doesn't mean we have a pretty good idea about what to expect from Samsung's big name flagship. One of features that we have a pretty good idea about is the Samsung Galaxy S5 launch date, a date that remains unconfirmed and unknown, thanks to the lack of invites.
Galaxy S5 launch date rumors have continually pointed to a launch at Mobile World Congress 2014 in Barcelona, Spain. The trade show is going to kick off at the end of February and reports have placed the Galaxy S5 in and around the event.
We've been dubious of those rumors for quite some time for a couple of reasons. First, Samsung has stayed away from trade shows with its Galaxy S launches. The Galaxy Note is a different story but the Galaxy S launch has avoided these events. Second, the sources of these rumors, while accurate in the past, do not have perfect track records. And third, most of the rumors have been based on flimsy intel.
Some publications pointed to Mobile World Congress as the Galaxy S5 launch due because of a report that claimed that the first QHD display would be announced at the show. Another report claimed that a Samsung executive nodded when asked about whether or not the Galaxy S5 would launch around MWC. Needless to say, neither rumor is definitive. The other rumors claiming MWC did not mention a specific date, just that it would arrive at the end of February.
Galaxy S5 wont be on MWC2014 ;) May 1 start of sales like S4, so launch date around march like S4 (some european capitals into consideration

— Eldar Murtazin (@eldarmurtazin) January 5, 2014
More recently, we've heard from a couple of other sources that we find to be more credible. Russian insider Eldur Murtazin claims that the Galaxy S5 launch will take place in a major capital city in March like the Galaxy S4 launch. He claims it will be announced in Europe rather than the United States.
Yesterday, information from a Samsung executive seemed to back that up. Dennis Miloseski, head of studio for Samsung Design America, hinted at a spring launch window for the Galaxy S5. That isn't surprising given that it usually launches the device in the spring rather than in the winter. Spring kicks off on March 20th.
So here's what we know. Every single Galaxy S5 launch rumor is pointing to a launch in the first half of the year and within a February to March range. The window isn't concrete but in our opinion, it's likely.
Samsung typically sends out invitations weeks before its launch events so we should have a better idea about a specific date in the near future.
Release Date
While some publications pointed to a release in the first quarter, meaning in January, February or March, recent rumors point to a Galaxy S5 release in April or May. Given the spring launch window confirmed by a Samsung executive himself, this makes a ton of sense.
Samsung usually offers a buffer of a few weeks in between launch and release. Last year, the Galaxy S4 arrived about a month after the company announced it on stage in New York City. The Galaxy S3 launched a few weeks after it was announced in London back in 2012. With the spring launch window in mind, a release in April or May is our most solid bet.
Murtazin himself believes that the Galaxy S5 will arrive in and around May 1st like the Galaxy S4 did. He hasn't pointed to a specific date but those typically don't appear until after devices launch.
Design
Galaxy S5 design rumors have been swirling for many months now. The first such rumor appeared in the early part of last year, claiming that the device would finally bring a metal design to consumers. We've seen a ton of Galaxy S5 concepts but we haven't seen the Galaxy S5 itself, something that likely won't change in the near future.
Those who are just now becoming interested in Samsung should know that the company does a fantastic job of keeping its designs cloaked and out of view from prying eyes. The company historically has used dummy cases to cover up the actual design of its products, leaving consumers looking for answers up until the launch event. While exact details are scarce, here's what we do know.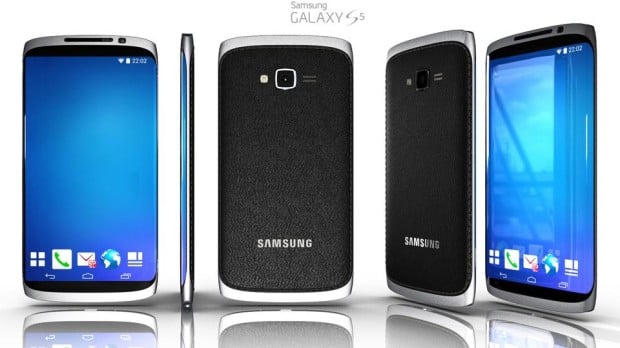 We know that Samsung changes up its designs year-after-year. Whether that's tweaks, additions or a major redesign, something changes every single time it produces a Galaxy S. It's also getting extremely hard to ignore the fact that every single Galaxy S5 rumor in recent weeks has pointed to a metal frame.
Still, the key thing to know here is that there rumors will continue to swirl and we may not know what's what until much closer to the Galaxy S5 launch event.
The Samsung Galaxy S5 design is probably the biggest mystery at this point, despite the rumors.
Display
Rumors have centered on a display size of around 5.2-inches and screen resolution that could either be QHD (1440 x 2560 resolution with 560 pixels-per-inch) or 1080p or both.
We haven't seen any definitive proof yet, just rumors, so prospective buyers are still in the dark as to the actual Galaxy S5 display. At the very least, the Galaxy S5 will feature a large 1080p display, something that those not entrenched in the rumors should know. Samsung won't offer a display that is worse than the Galaxy S4's display on its 2014 flagship. No way, no how.
Processor & Camera
For weeks, Galaxy S5 rumors have put forth claims of a 16MP camera. We've seen it time and time again and we've even seen it show up in benchmarks that are purportedly for the Galaxy S5. This seems pretty solid at this point, perhaps as solid as the Galaxy S5 launch window. One thing we still aren't sure of though is how much better the camera will be.
The Galaxy S5's processor has been a little bit harder to nail down. Rumors have pointed to a 64-bit processor, perhaps of the Exynos 6 or Qualcomm variety, though we haven't seen anything significant emerge at CES 2014. Rumors and Samsung itself pointed to an Exynos processor announcement that still hasn't arrived.
One thing that we do know is that Samsung changes out its processors year-after-year. It has done so with the previous versions of the Galaxy S. The processors are typically current-generation or next-generation so in the case of the Galaxy S5, we wouldn't expect anything less than a Snapdragon 800 quad-core chip.
The Galaxy S5 will pack a ton of horsepower, it's just not clear which chip will be powering it. An Exynos 6, an Exynos 5, a Snapdragon 800, a new Qualcomm processor, a combo of these, or something else entirely.
Software
We've heard that the Galaxy S5 will be powered by Android 4.4 KitKat, Google's latest update. This is difficult to dispute given that it was released in November and that Samsung historically has launched phones with the latest version of Android on board.
More importantly, we've seen a leak hint at what might be coming from Samsung itself. The Galaxy S5 will come with Samsung's TouchWiz on board but it probably won't be the same user interface found on the Galaxy S4.
Samsung exploring new smartphone UI. pic.twitter.com/iSxhpRhnju

— @evleaks (@evleaks) January 7, 2014
Earlier this week, and shortly after Samsung showed off its new Magazine TouchWiz UI on its new Galaxy TabPRO and Galaxy NotePRO variants, @evleaks produced some photos that he claims are potential images of Samsung's brand new smartphone user interface. The images, which feature different icons, new colors and even a "Magazine" application, are very similar to what we saw on the new Galaxy tablets. For a better idea, watch the video below.
We know that Samsung always adds new features to its TouchWiz software year-after-year and it's looking like it may change up the look of its software with the arrival of the Galaxy S5 later this year.
Carriers
Thus far, the only carrier rumor has come from the well-known @evleaks. The rumor pointed to a potential Galaxy S5 model being tested by AT&T, a close partner of Samsung's.
Information is hard to come by but that doesn't matter. This is a flagship phone, a Samsung flagship at that, and it will arrive for the four largest carriers in the United States, at the very least.
Name
The name Samsung Galaxy F has been thrown around for a couple of months now, with reports suggesting that it will be the "premium" version of the Galaxy S5. Eldur Murtazin claims that the Galaxy F stands for Galaxy "Fashion" and that the name isn't a retail name but is simply a code name.  To us, this was never in doubt.
F means Fashion. Galaxy (F)-is internal name, not real commercial name – thats the overpriced model with metal body (part of it) based on S4

— Eldar Murtazin (@eldarmurtazin) January 5, 2014
Samsung has spent years and millions of dollars building up the Galaxy S brand. So to see it dwarfed by a brand new brand, a brand that could confuse the heck of out consumers, seemed strange and perhaps, dangerous. Samsung is also known for differentiating between variants with keywords like "Mini" and "Active" and not letters like "F."

This article may contain affiliate links. Click here for more details.