Samsung Galaxy S6 Release Date: What to Expect in 2015
With Samsung Galaxy S6 rumors picking up steam, we're starting to hear from consumers who want to know about the Samsung Galaxy S6 release date. With that in mind, we want to take a look at what we expect from this year's Galaxy S release date in the United States and in regions around the world.
As we push further away from 2014, we're starting to see Samsung Galaxy S6 rumors emerge at an increasing rate as Samsung works behind the scenes on its Next Big Thing. With the start of CES 2015 in Las Vegas, we've seen a number of credible Galaxy S6 rumors emerge, rumors that point at an assortment of details including accessories, carriers, and Galaxy S6 specs.
Early Samsung Galaxy S6 rumors suggested that the Galaxy S6 will be a departure from last year's Galaxy S5, the company's current flagship that failed to reverse the fortunes of Samsung's fledgling mobile business. There appears to be a lot riding on the Galaxy S6 release and that, among other things, have consumers excited about what's to come.
With the arrival of Samsung Galaxy S6 rumors, we've started to set our own expectations for Samsung's Galaxy S5 successor including expectations for the elusive Galaxy S6 release date. We don't know what Samsung is planning for 2015 but based on the company's history, we've begun to set some broad expectations for the device's arrival.
If you are an avid Samsung fan who reads every Samsung Galaxy S or Galaxy Note rumor, many of these predictions will be common sense. However, for shoppers who want their expectations set ahead of the Samsung Galaxy S6 release date, here's how we see Samsung's first big smartphone release of the year playing out. Here's what current smartphone buyers and prospective Galaxy S6 buyers should expect from the phone's release.
Early Announcement on Stage
We aren't expecting a Samsung Galaxy S6 launch date any time soon. Rumors suggest that the device is still in testing and they also suggest that Samsung is showing the device off to its partners for the first time at CES 2015. Those do not make it sound like an announcement is imminent and we're not expecting any event in January. We may not see one in February either.
Mobile World Congress is set for March 2nd through March 5th. MWC was the setting for last year's Galaxy S5 launch and it could, perhaps, be used to announce the Galaxy S6. There's also a chance that Samsung will once again go it alone and eschew trade shows once again. Whatever the case, we do expect it to use a live event and a big stage to announce this phone. If it's announcing SSD drive on stage at CES 2015, it's probably going to use a stage to announce one of its biggest products of the year.
We don't know when that launch date will arrive but we're certain that that's where we'll first find out about the Samsung Galaxy S6 release date. Samsung always announces some release date details on stage though they are typically pretty vague.
Point is, we're not expecting an announcement this month. We're expecting one weeks from now.
Galaxy S6 Release Date Soon After Announcement
We expect the Samsung Galaxy S6 release date to take place soon after this launch date takes place. Over the years, Samsung's been able to close the gap between announcement and release. And while the timing hasn't been reminiscent of Apple's two week window between launch and release, Samsung typically is able to get its devices out within a reasonable amount of time.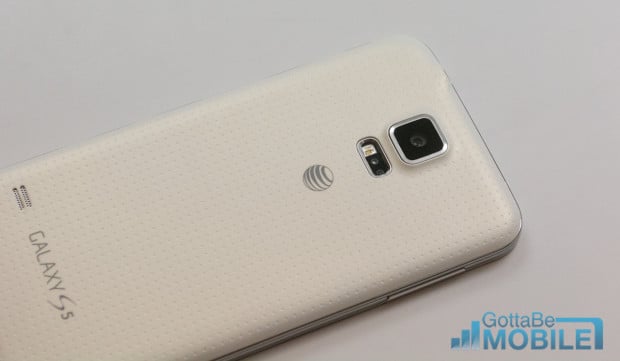 It's hard to predict an exact window but the point is that you should not expect the Galaxy S6 release date to land months after its debut. So once we see those media invites go out, you'll know that a release date is probably within striking distance. Until then though, nothing is imminent.
Galaxy S6 Release Date in 1H
Don't expect Samsung to linger. Galaxy S6 rumors have arrived right on time (early January during CES) and thanks to that flurry of activity, it's looking like the Galaxy S6 release date could be just a few months away. Galaxy S6 release date rumors have pointed to an arrival in the first half of the year and to us, that makes the most sense.
A release in the first half of the year fits Samsung's release pattern. It puts enough distance between it and the next Galaxy Note, probably the Galaxy Note 5. It doesn't come into direct conflict with Apple's usual release window. And it would place the release in and around the time that Galaxy S4 users will be coming off-contract. The Galaxy S4 arrived in April of 2013.
We expect a release before the end of June but we do not expect one before the end of February. If you're interested in this phone, you're probably going to have to do some waiting.
Staggered Release Based on Region
Not even Apple is able to release its flagship smartphone in every target country at once. Samsung, like Apple, usually takes a staggered approach to release dates. That is to say that they release their flagships in an initial batch of countries before pushing them to others as the supply chain ramps up. We expect the same here from Samsung, especially if the Galaxy S6 turns out to be metal.
Samsung was able to churn out plastic phones but a new design language could prove a little bit tricky. The Galaxy Note 4 uses a combination of metal and plastic and it was not widely available upon release.
We expect U.S. carriers to cluster around each other per usual though smaller regional and pre-paid carriers will likely be made to wait while Samsung ensures a smooth delivery to top carriers like AT&T and Verizon.
Similar Carriers
Speaking of carriers, we expect the same carriers to be on board with the Galaxy S6. AT&T, Sprint, T-Mobile, U.S. Cellular, and Verizon are all close partners with Samsung and they've released major Galaxy S and Galaxy Note products for a number of years now. We also expect the Galaxy S6 to arrive for pre-paid and regional carriers in the United States (and elsewhere) as Samsung looks to battle the widespread iPhone 6 and iPhone 6 Plus.
Similar Price Point
Consumers expect the Galaxy S to start at $199.99, same as the iPhone. While we've seen carriers flirt with a price jump, it's hard to imagine that happening with a 4.7-inch iPhone 6 at the $199.99 price point and an iPhone 6 Plus and Galaxy Note 4 priced at $299.99 on-contract.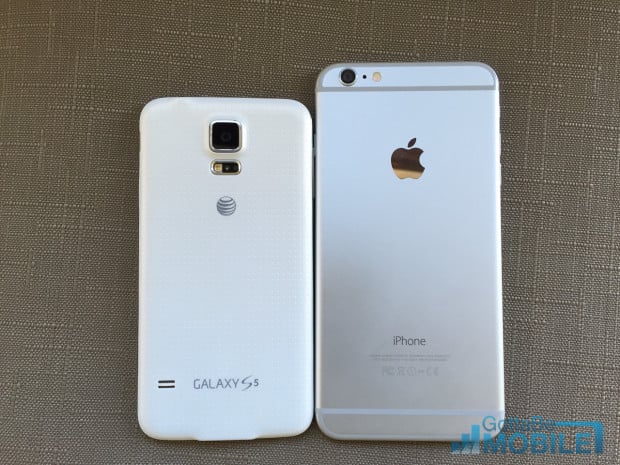 We expect a $199.99 Galaxy S, even if Samsung opts to use more premium materials. Anything higher than that could drive tons of potential customers away, including those thinking about moving from the Galaxy S4 to the Galaxy S6.
Some Deals
Samsung Galaxy S5 deals were prevalent in the days and weeks after its arrival though we did not see the same treatment given to the Samsung Galaxy Note 4. We've finally started to see Galaxy Note 4 deals trickle out but we haven't seen anything substantial. Point is, we still saw some Samsung Galaxy Note 4 deals and we expect to see some Galaxy S6 deals emerge, even if the device is a premium all-metal step up from the Galaxy S5.
Huge Galaxy S5 Price Drop
Expect a huge Galaxy S5 price drop through carriers, and retailers, when the Samsung Galaxy S6 arrives. This happens every single time Samsung releases a new flagship. We would not be surprised if the Galaxy Note 4 price dropped as well as carriers and retailers try and make it into an alternative to Samsung's new gadget.
Lots of Accessories
Accessory makers love to make accessories for popular smartphones. It's why there is a crazy accessory ecosystem for the iPhone and it's why we've seen a substantial one for the older versions of the Galaxy S. Expect the same from the Galaxy S6.
Lots of Retailers
On the Galaxy S6 release date, expect there to be plenty of ways to buy the new flagship. Samsung has a close relationship with Best Buy and we fully expect the popular retailer, and others like Amazon, to carry the brand new Galaxy S. We also would not be surprised if Samsung partnered with Best Buy to offer early hands-on with the Galaxy S6. They did this for the Galaxy Note 4.

This article may contain affiliate links. Click here for more details.