Samsung Galaxy S6 Release Date Rumored
The Samsung Galaxy S6 release date is rumored for early 2015 and a Samsung Galaxy Note 5 release date is rumored for August.
As we move away from the Samsung Galaxy Note 4 release date and closer to the start of 2015, we're starting to hear about the Samsung Galaxy S6 release date. Over the past two weeks, we've started to see Galaxy S6 release details pick up steam and leaks recently outed the device's code name, Galaxy S6 specs and the potential Galaxy S6 release date.
Samsung's Galaxy S6, codenamed Project Zero, will reportedly be built from scratch as the company looks to compete with the LG G3, iPhone 6, and Apple's iPhone 6 Plus. To combat Apple and other competitors, the Galaxy S6 is expected to include a number of high-end features including an improved display, processor and more. It also looks like Samsung is at least toying with the idea of a faster Galaxy S6 release date.
According to a new report from Korean publication Daum, the Samsung Galaxy S6 release date could land in March. This year's Galaxy S5 was announced in February and released in April while the Galaxy S4 was announced in March and released in April. A release in March would put the device in the first quarter of the new year to better compete with the iPhone 6 and iPhone 6 Plus.
A specific release date isn't cited though the report states that Samsung Galaxy S6 production will start in February ahead of an earlier release date. While an early Galaxy S6 release date would be ideal for many consumers, this report does not serve as confirmation. March might be the company's target date for the Galaxy S6 release but the date itself is heavily dependent on testing, certifications and production, all of which can be unpredictable.
The publication also suggests that the Samsung Galaxy Note 5 release date is slated for August, much earlier than the Galaxy Note 4 release date that landed for many consumers in the month of October. Samsung Galaxy Note 5 rumors are scarce though early rumors suggest that it could employ an Ultra HD display to replace the Quad HD display found on the Galaxy Note 4.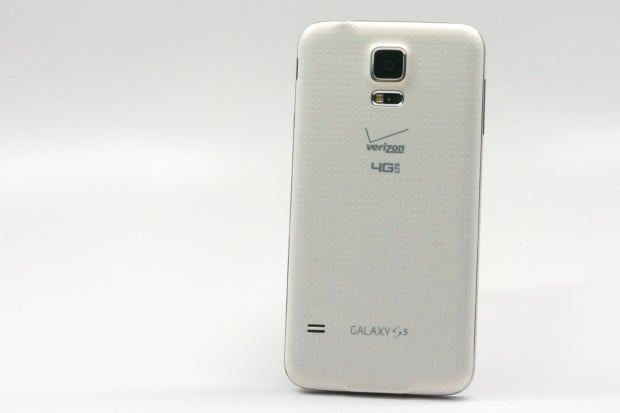 These early Samsung Galaxy S6 release rumors coincide with a series of rumors that hint at the Galaxy S6 specs. The Samsung Galaxy S6 specs are rumored to include an upgraded display with Quad HD resolution similar to the resolution found on the Galaxy Note 4.
Other Galaxy S6 specs are said to include a 16MP or 20MP camera with Optical Image Stabilization, a 5MP rear-facing camera, 32GB, 64GB and 128GB of storage, Exynos 7420 and Snapdragon 810 processors which will both be 64-bit, Broadcom's new BCM4773 chip, and a release on all five major U.S. carriers including AT&T, Sprint, T-Mobile, U.S. Cellular, and Verizon.
With a shift to more premium designs with the plastic and metal Galaxy Note 4, Galaxy Alpha and Galaxy Note Edge smartphones, Samsung could look to roll out a premium design that challenges the designs found on Apple's iPhone and HTC's One smartphone. This shift in design language is not without its problems though as Samsung is having difficulties producing its metal Galaxy A3 and Galaxy A5 smartphones.
The Samsung Galaxy Note 4, a device that features a metal and plastic design, also experienced initial stock issues in the U.S. and delays in other parts of the world though it's not clear if the design had anything to do with those.
Samsung's last two Galaxy S models, the Galaxy S4 and Galaxy S5, were both announced in Q1 and released in April ahead of the summer. Last year, Samsung used Mobile World Congress to announce the Galaxy S5 during an Unpacked event. MWC 2015 is scheduled to take place in early March, stretching from March 2nd to March 5th. It's not clear if the company will once again use that as a venue or if it will once again set out on its own. Look for Galaxy S6 rumors to continue as we head into 2015.

As an Amazon Associate I earn from qualifying purchases.