10 Samsung Galaxy S6 Release Date Tips
The Samsung Galaxy S6 release date still hasn't been confirmed in the United States but with pre-orders set to begin on one carrier on April 1st and other countries starting to prep for its arrival, we should be close. With the Samsung Galaxy S6 release date in mind, we want to offer some tips to those that are still thinking about buying the new flagship or are already committed to the Galaxy S6 as their next phone.
When Samsung took the stage on March 1st, it announced two new Galaxy S6 models, both of which will be coming to US carriers. Both the regular Samsung Galaxy S6 and the Samsung Galaxy S6 Edge come with some impressive specifications including a Quad HD display, design that features metal and glass, improved camera, Exynos 7 octo-core processor, Android 5.0 Lollipop, and more. The Galaxy S6 Edge comes with a curved display that features bent edges over the sides of the phone.
Samsung was quick to announce a Galaxy S6 and Galaxy S6 Edge release date for April 10th in 20 countries though it failed to name those countries. And in the weeks since the initial announcement, US carriers have failed to announce their official release dates leaving prospective buyers in the dark.
Outside of the United States, we've seen tons of movement. Pre-orders are live in a number of different regions, carriers have confirmed storage sizes and colors, and the Galaxy S6 is currently in stores in Canada so that buyers can go hands-on ahead of its release in April. These amenities aren't available to US buyers just yet but the US is a key market and all signs point to an arrival in the near future.
With a US Galaxy S6 release date coming up quickly buyers are starting to prepare and we want to help those of you that are committed to the Galaxy S6 or Galaxy S6 Edge already and those of you who are still on the fence. These Samsung Galaxy S6 release date tips will get your brain moving and they should help make the whole experience less painful.
Prepare for an April Galaxy S6 Release
We still don't know when US carriers plan to release the Galaxy S6 or Galaxy S6 Edge but if we had a ton of money to plop down on a bet, we'd bet it all on April. Here's what we know.
We know that the United States is a key market. Key markets usually get first dibs on flagship Galaxy smartphones like the Galaxy S and Galaxy Note. We know that Verizon is starting take pre-orders on April 1st. Why would it take pre-orders a month or two months ahead of time? That wouldn't make much sense. We know that every single US bound Galaxy S6 and Galaxy S6 Edge has cruised through the FCC, a necessary step before they can hit shelves. And we've also heard that the United States release date could be April 11th.
All signs are pointing to a release in and around that April 10th release date. We may not see it arrive on April 10th but we'd start preparing for an arrival some time next month. We can't see major US carriers waiting to offer these phones. Not with record numbers of pre-orders. They need to inject some new life into their lineups after a slow start to 2015 and these are the perfect devices for that task.
Circle April 10th and 11th in pencil but circle the month of April in pen. You will almost certainly have a way to get your hands on one of these devices next month and that's why it's imperative that you start preparing your brain, wallet, and more.
Smaller Carrier? Prepare to Wait
It could be that every US carrier releases the Galaxy S6 (and Galaxy S6 Edge) on the same day. However, if we had to bet, we'd bet on smaller carriers being a little late to the party.
MetroPCS, Cricket and Boost will carry the Galaxy S6. We could see some other carriers trickle in after the initial Galaxy S6 release date but that's not confirmed. Historically, smaller carriers have released their wares a few days, sometimes even a few weeks, off the pace of major carriers. That could happen here with the Galaxy S6, especially if stock is tight.
If you're not looking to buy on a major US carrier, we'd set your expectations low. That way, if one of these carriers does decide to get its device out early, you'll be ecstatic. We would still prepare as though they're going to get the device out in April.
You Do Not Need to Pre-Order
Verizon's going to start taking Galaxy S6 Edge and Galaxy S6 pre-orders starting April 1st. We imagine that other US carriers still start taking pre-orders in and around that date as well. Ordering early is great but remember, you don't need to put in an early order. In fact, there are some reasons to avoid them.
If you're not able to go hands-on early, don't pre-order. You'll want to get hands-on with these devices before plopping down a ton of money. Do not order them blindly from a computer chair. You could regret it.
If you aren't one hundred percent confident and you haven't done your homework, don't pre-order. Don't settle for a storage option because the others are sold out. These are going to be expensive phones and there's never any need to spend recklessly. This is a device that you'll have by your side for years to come and you want to make sure it's the right device for you.
It's always hilarious when we see people blindly pre-order a phone, open up the box, and decide that it fails to live up to their expectations.
Research Competitors Including the HTC One M9
Now is a great time to start looking into the Samsung Galaxy S6's top competitors. We highly recommend taking a look at the Galaxy Note 4 (Samsung's other flagship), the Galaxy Note Edge (Samsung's other curved flagship), and the Galaxy S5 (a cheap alternative to the Galaxy S6). If you're a Samsung person, this is where to start.
We also recommend taking a look at the LG G3 and Moto X, two of the top Android phones on the market, as well as the iPhone 6 and iPhone 6 Plus, if only to rule them out in favor of an Android.
You'll also want to set your sights on the HTC One M9 which is slated to hit the United States on, you guessed it, April 10th. It's going to be a solid Galaxy S6 competitor and one of the top phones money can buy.
It's also worth mentioning that AT&T might stock a Galaxy S6 Active in the future with a larger battery and a water resistant design. That could appeal to many prospective Galaxy S6 buyers.
Research Your Carrier Options Now
If you're a free agent, you're really going to want to research your carrier options ahead of time. Every carrier comes with pros and cons and you're going to want to make sure that you make the right choice.
In particular, we recommend looking into feedback about customer service, data plans, LTE coverage in your area and areas that you frequent, and any extra fees you might incur when buying the Galaxy S6. Verizon, for instance, just upped its activation fee and you'll want to factor those little differences into your decision.
You do not want to head into the Galaxy S6 release date without a carrier in mind. This is an area where it pays to be extremely knowledgable because you'll likely save yourself from some headaches down the road.
If you're dead set on a carrier already, we still recommend shopping around.
Decide on Storage Now
We do not know how much storage the Galaxy S6 and Galaxy S6 Edge will come with in the United States. Samsung's announced three models (32GB, 64GB and 128GB) and those models are set to arrive in many places around the world. That means that there's a good chance that we'll see US carriers offer at least two, maybe three. The lack of a microSD card slot helps.
Just because you don't know the exact storage sizes doesn't mean that you can't prepare. We recommend looking at your current phone's storage, looking at your habits, and coming to a decision about how much storage you'll need right now rather than on the Galaxy S6 pre-order or release date.
Many of you will be fine with 32GB of storage space. However, there will be those of you that need a whole lot more for games, photos, video, and other files. The sooner you decide, the sooner you can prepare your wallet. The larger sizes will almost certainly be more expensive.
Start Saving
Speaking of your wallet, if you haven't started saving, now is a good time to do so. These devices won't be cheap. They aren't cheap in Europe and they won't be cheap here. The Galaxy S6 Edge in particular could command an extremely expensive price tag, perhaps in the $300 range. And again, as we mentioned, the larger storage sizes will almost certainly command a premium.
Factor in activation fees, accessories, and other upfront costs and you're going to be looking at an expensive Galaxy S6 release date. The sooner you start putting some money away, the better off you're going to be when your chance to buy comes.
Scout for Deals
We've already spotted one deal at Amazon that will net you 10% off an accessory and you'll want to keep your eyes peeled for other deals, especially after US carriers and retailers start spouting off official Galaxy S6 release date details. And they will.
Walmart is well known for chopping a little bit off the on-contract price of its smartphones and Amazon is also known for undercutting carriers in the days and weeks after the initial release.
If you're not planning to pay full price or you simply want to save some money on accessories, be proactive and hunt around for some offers. You're definitely going to find a way to shave some numbers off the price tag.
You'll also want to keep an eye on trade-in value if you're planning to sell your old phone to make up for the steep cost of the Galaxy S6 upgrade. Those prices will fluctuate as we get closer to the Galaxy S6 release date so make sure you're watching like a hawk.
Look Into Accessories
The Galaxy S6 comes with built-in wireless charging but you'll still need to buy a wireless charger to take advantage of the feature. Take a look around at your options right now and see if you can't find a deal.
The Galaxy S6 also comes with a glass back that could be susceptible to damage. It's Gorilla Glass 4, yes, but Gorilla Glass isn't going to protect it from a steep drop on concrete. So you'll want to research cases that can protect your device. Lifeproof is coming out with some and so is Otterbox.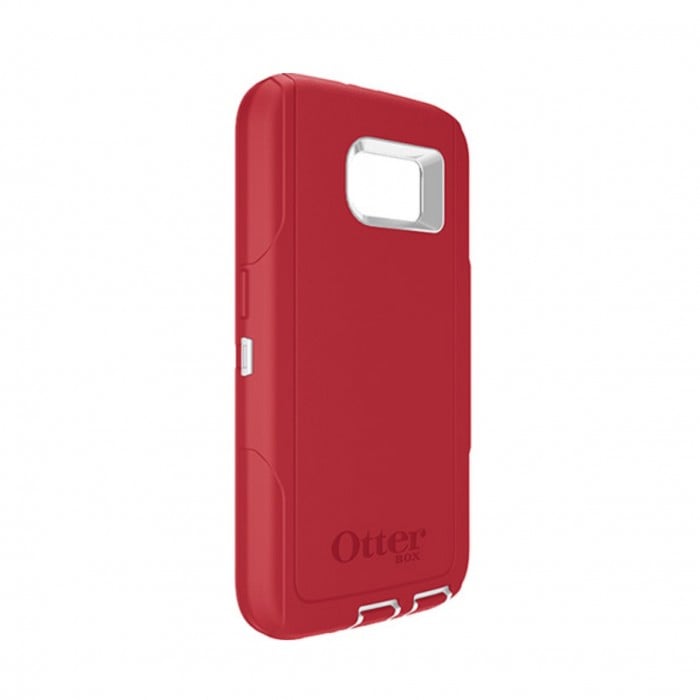 Maybe you need extra battery? Well, Mophie's going to have you covered. Of course, none of these companies are going to release their wares for free so you'll need to shop around and see how much you're willing to spend before the Galaxy S6 release arrives.
Don't Worry Too Much About the Galaxy S6 Release Date
Finally, don't worry too much about the Galaxy S6 release date itself. You should be able to walk in on day one and buy a Galaxy S6 without having to stand in a line around the block. Galaxy S6 Edge stock might be a little tight at first but Samsung's known for its excellent supply chain and we sincerely doubt that we'll see an Apple-like sell out right from the start. Stranger things have happened.
If a massive sell out does happen, don't panic and don't rush into anything. Instead, use it as extra time to do some research into the hardware, the software, Galaxy S6 competitors, color options, carriers, and more. Most of you should be able to find one on day one but if for some reason you can't, make the most out of it.

This article may contain affiliate links. Click here for more details.