10 Things to Know About the Galaxy S6 Release Date
The Samsung Galaxy S6 release date in the United States is set to kick off in just a few short days. With that in mind, we want to take a look at some things we think Galaxy S6 and Galaxy S6 Edge buyers in the United States need to know, right now, about the highly anticipated Samsung Galaxy S6 release date.
Rumors leading into Samsung's March 1st launch event suggested that the company had two big smartphone announcements up its sleeve. Those rumors were spot on as Samsung took the stage at its Unpacked launch event and announced two new flagship smartphones, a regular Galaxy S6 and a curved Galaxy S6 Edge.
The two devices replace the Galaxy S5 as the company's flagship smartphones. The Galaxy S6 and Galaxy S6 Edge are set to join the Galaxy Note 4 and Galaxy Note Edge, two other flags in the company's battle against the HTC One M9, iPhone 6 and iPhone 6 Plus. These two devices will also have to contend with an upcoming LG G4, a successor to last year's surprise hit, the LG G3.
Samsung Galaxy S6 pre-orders are currently live in the United States ahead of an April 10th release date. With a release on the horizon and Galaxy S6 reviews touting Samsung's new flagships, there are a ton of people fixated on the Samsung Galaxy S6 release date. With that in mind, we want to take a look at what we think are the most important things you need to know with just one week to go before these two devices hit shelves. Read on to prepare for the Galaxy S6 release.
Go Try Out the Galaxy S6 & Galaxy S6 Edge
This is a reminder to those of you still thinking about buying either the Galaxy S6 or Galaxy S6 Edge. If you haven't been able to go hands-on with either of these devices yet, we highly recommend doing so before April 10th arrives. This will allow you to get familiar with the new design, the changes that Samsung's made to the TouchWiz software and of course, the Galaxy S6 Edge's curved display.
US carriers currently have the two models on display in their physical retail locations right now and you can find more details on where to find them here. If you don't have a carrier store close to you, then you might want to look into Best Buy. Best Buy also has the devices on display in its Samsung Experience stores within the store.
You Can Still Buy Most Models Right Now
It's worth noting that we still haven't seen a sell out. Carriers and retailers have most Galaxy S6 and Galaxy S6 Edge variants available right now and it looks like Samsung's excellent supply chain is working to perfection ahead of the release.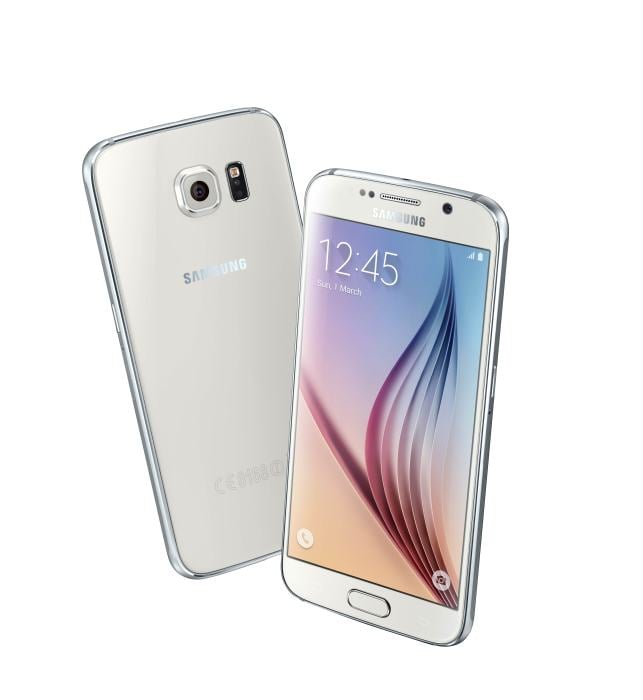 While we could certainly see some movement between now and April 10th, there's a very good chance that carriers and retailers will have most of colors and storage options available on or around April 10th. This isn't like an iPhone launch. If you don't want to pre-order, you don't have to. You should be able to walk in to a store next Friday and pick up a Galaxy S6.
Gold Galaxy S6 Release
The gold Galaxy S6 and Galaxy S6 Edge releases will see some delays in the United States. Verizon's website now says that the gold Galaxy S6 and gold Galaxy S6 Edge won't be available until May 1st. That's nearly a month from now.
Sprint's not listing its gold Galaxy S6 models yet though Amazon says that it will have them in stock later in this month so you'll certainly want to keep an eye on Sprint and on retailers as we push deeper into April.
AT&T and T-Mobile are currently taking pre-orders for the gold 64GB Galaxy S6 and Galaxy S6 Edge models. The other gold models, the 32GB and 128GB, are all listed as "Coming Soon." The carriers haven't announced any firm release plans for the missing models which means that those looking to buy will need to keep an eye out for new developments. AT&T says that it will ship its gold models out by April 27th.
U.S. Cellular, the nation's fifth largest carrier, won't carry either device in gold. At least not by April 10th.
Boost Mobile Galaxy S6 Release Date
It's worth mentioning that the Galaxy S6 will be coming to a few smaller carriers in the United States including Boost Mobile, Cricket Wireless, and MetroPCS. We don't know the release dates for MetroPCS or Cricket but we do have one for Boost Mobile.
Those of you who want to buy the Galaxy S6 on Boost Mobile will be able to do so starting April 10th. From the look of things, its Galaxy S6 selection is going to be far more limited, something buyers need to take into account right now.
Boost Mobile will offer a 32GB Galaxy S6 in Black Sapphire for $649.99 and that appears to be it. Those interested can pre-register through the carrier's website.
Galaxy S6 Pre-Orders Shipping Early
When T-Mobile announced the Galaxy S6 and Galaxy S6 Edge, it said that it would start shipping out pre-orders early. We figured it would begin shipping a few days ahead of April 10th though the carrier surprised us all with some extremely early shipments.
We've heard from several people who have already gotten their Galaxy S6 and Galaxy S6 Edge from T-Mobile. It's rare to see a carrier get its devices out a week ahead of a street date but we haven't seen anyone complaining about it.
As expected, AT&T and Sprint are both shipping out Galaxy S6 pre-orders ahead of time as well. Devices should start arriving this week ahead of the Galaxy S6 release date in Monday.
Galaxy S6 Edge Problems
T-Mobile's early Galaxy S6 Edge pre-orders have come with some surprises of their own. According to several reports, T-Mobile Galaxy S6 Edge users have encountered screen defects.
Scratches, dead pixels, and cracks have been discovered on several T-Mobile Galaxy S6 Edge variants. T-Mobile is the only carrier shipping pre-orders so it's entirely possible that we'll see similar problems with other variants. At this point, it's difficult to say how widespread these issues are though we should know more once April 10th rolls around.
Oh, and there is some noise about Galaxy S6 BendGate issues, similar to the iPhone 6 Plus BendGate controversy. We wouldn't read too much into it at this point though.
Avoid Retailers If You're Buying Off-Contract
Best Buy is charging an arm and a leg for Galaxy S6 and Galaxy S6 Edge models off-contract. Some of Amazon's price points are no better. If you are looking to buy the Galaxy S6 or the Galaxy S6 Edge off-contract, carriers are your best bet at the moment.
Galaxy S6 Deals
While we haven't seen any retailers drop the Galaxy S6 price or Galaxy S6 Edge price, we have found some Galaxy S6 deals that you should be aware of before the release date.
Best Buy, the retailer that you should avoid if you're buying off-contract, is offering a free charging pad. The device normally costs $60. The Galaxy S6 and Galaxy S6 Edge come with built-in wireless charging so this is definitely a deal worth looking at. There is one caveat that you need to know about though.
The retailer's deal only extends through April 11th, or, a day after the Galaxy S6 release date in the United States. In other words, you'll need to act pretty quickly if you're interested in the deal.
Those of you that buy either the Galaxy S6 or Galaxy S6 Edge through AT&T will save $50 on a Samsung Gear Circle Bluetooth Stereo Headset. For many of you, a Bluetooth headset will be a necessary purchase. The deal ends May 11th and it's available at AT&T stores and participating retailers.
T-Mobile is offering a free year of Netflix, a $100 value, to those that pre-order the Galaxy S6 or Galaxy S6 Edge. The promotion will only last through April 12th so you have a limited amount of time to take advantage of it.
Galaxy S6 Accessories
US carriers will have a ton of official and third-party Galaxy S6 and Galaxy S6 Edge accessories available at launch. Retailers like Amazon will also have tons of accessory options available.
We've put together a look at some of the more exciting Galaxy S6 cases and Galaxy S6 Edge cases so if you're thinking about buying a case on day one, we recommend taking a look.
US Galaxy S6 Release Roundup
We recently broke down the AT&T, Sprint, T-Mobile, and Verizon Galaxy S6 release dates. If you're focused in on a specific carrier, we suggest taking a look at those breakdowns. They will offer a little more detail about each release.

This article may contain affiliate links. Click here for more details.