Samsung Galaxy S6 Release Firming Up (U.S.)
New Samsung Galaxy S6 release details have emerged for the United States outlining potential model numbers and more importantly, potential U.S. Galaxy S6 carriers.
Samsung Galaxy S6 rumors continue to emerge at a breakneck pace as we push deeper into January toward CES 2015 and the company's usual Galaxy S release window. In recent days, Galaxy S6 rumors have picked up the pace, outlining a number of potential details including Galaxy S6 specs, Galaxy S6 release details and more.
Two months ago, a report outlined alleged Galaxy S6 model numbers and Galaxy S6 carriers for a number of regions including the United States. Since then, we've seen the SM-G920 model number pop up numerous times, most recently in Samsung R&D shipping manifests. Today, a well known leakster has produced a much larger list of model numbers and potential destinations for Samsung's Next Big Thing.
Upleaks, a leaker based on China, offers an extensive list of possible Samsung Galaxy S6 model numbers that line up with the earlier details. The base Galaxy S6 model number is expected to be SM-G920 with changes based on region and based on carrier. Included in the list are several U.S. carriers including top carriers AT&T and Verizon Wireless.
SM-G920A – AT&T
SM-G920P – Sprint
SM-G920R – U.S. Cellular
SM-G920T – T-Mobile
SM-G920V – Verizon
AT&T, Sprint, U.S. Cellular, T-Mobile, and Verizon all carried the Galaxy S3, Galaxy S4, Galaxy S5, Galaxy Note 2, Galaxy Note 3, Galaxy Note 4, and Galaxy Note Edge so their supposed involvement with the Galaxy S6 release does not come as much of a surprise.
What's interesting is that the list also includes another supposed Galaxy S6 variant, the SM-G925, a model number that popped up in a manifest just today. It's not clear what the SM-G925 variant is though Galaxy S6 rumors have hinted at a Galaxy S6 Edge variant, similar to the Galaxy Note Edge variant that arrived alongside the Galaxy Note 4. Rumors suggest that the Galaxy S6 Edge could sport two bent edges instead of the one found on the Galaxy Note Edge.
SM-G925A – AT&T
SM-G925P – Sprint
SM-G925R – U.S. Cellular
SM-G925T – T-Mobile
SM-G925V – Verizon
The list also includes model numbers for a number of other key battlegrounds including South Korea, China, and Japan. Listed are KDDI and NTT DoCoMo in Japan and KT and LG in South Korea. Model numbers also include variants that are supposedly heading to Brazil and Canada. The original model number leak two months ago suggested that the Galaxy S6 would be heading to Bell, at the very least.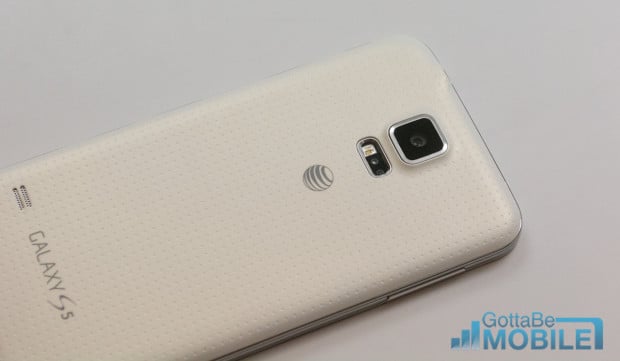 This leak comes on the heels of several massive Galaxy S6 leaks including one that outlines many of the Galaxy S6 accessories ahead of the Galaxy S6 launch date. Samsung is expected to once again release the Galaxy S in the first part of the year though a specific launch date has yet to be nailed down. With the company reportedly showing off the device at CES 2015, we could see potential dates emerge in the days ahead.
As for the Galaxy S6 specs, Galaxy S6 rumors continue to point to a premium phone and one that competes with the top devices on all levels. Galaxy S6 specs are said to include a large Quad HD display, a Snapdragon 810 processor, a 16MP-20MP rear camera, an upgraded front-facing camera, and three storage options including a 128GB model. Samsung Galaxy S6 design leaks have proven to be inconclusive at this point and could remain that way up until the actual announcement. The company is well known for its tight security around its designs for the Galaxy S and Galaxy Note series.

As an Amazon Associate I earn from qualifying purchases.