3 New Samsung Galaxy S6 Release Details
A flurry of new Samsung Galaxy S6 release details have emerged ahead of the Galaxy S6 release date in the United States.
The Samsung Galaxy S6 release date is confirmed for April 10th and all five major carriers including AT&T and Verizon will start offering the regular model and the Galaxy S6 Edge that day. And with just a few days to go before the release of these two new flagship smartphones, we're still seeing new Galaxy S6 release details emerge.
When US carriers first announced the Galaxy S6, T-Mobile stated that it would start shipping pre-orders ahead of the Galaxy S6 release date on April 10th. Last week, T-Mobile became the first US carrier to start shipping out early orders to people all over the United States. While Verizon Galaxy S6 pre-orders still aren't shipping out, two other major carriers have followed in T-Mobile's footsteps.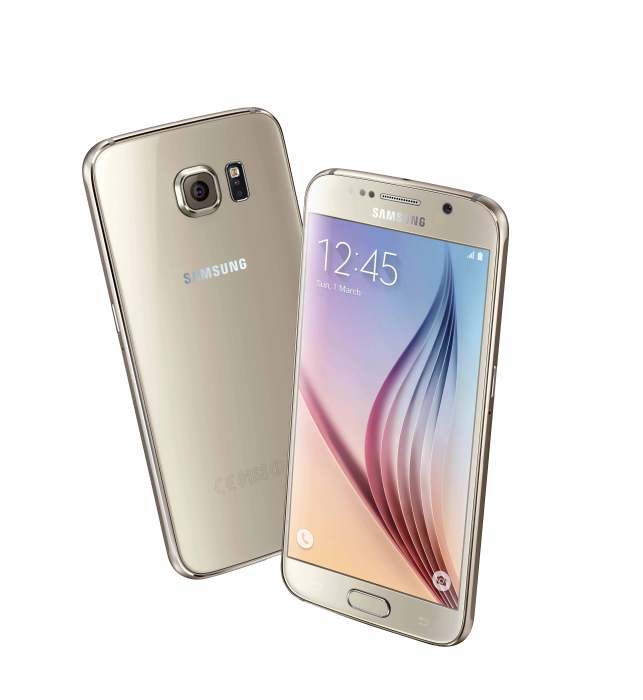 Sprint Galaxy S6 pre-orders will start shipping out starting today, a full four days before the carrier's Galaxy S6 and Galaxy S6 Edge release date. And while AT&T hasn't announced anything of its own, those that placed early orders say that the carrier is now shipping out Galaxy S6 pre-orders. AT&T's website says that it will start shipping out early orders by April 8th so the timing makes sense.
Retailers like Amazon still haven't started shipping out Galaxy S6 pre-orders and it's not clear if it, Best Buy, U.S. Cellular, or Verizon will start fulfilling early Galaxy S6 orders ahead of the highly anticipated Galaxy S6 release date. At the very least, those that ordered early should get their hands on the devices starting Friday.
In addition to these early Galaxy S6 orders, we've also seen another Galaxy S6 release make substantial progress behind the scenes. Galaxy S6 Active rumors have continued to emerge during the buildup to the Galaxy S6 release date and a new sighting has thrown fuel onto the fire.
Japanese site Blog of Mobile has spotted the AT&T Galaxy S6 Active lurking on Bluetooth SIG. The filing, for the SM-G890A, doesn't confirm a release date but it does mean that the Galaxy S6 Active has taken another step toward a release inside the United States.
According to SamMobile, Samsung is working on a new Galaxy S6 Active that will debut on AT&T in the United States. If the rumors are true, this is a device that is going to intrigue a lot of potential Galaxy S6 buyers.
The Samsung Galaxy S6 Active will reportedly feature a 5.1 inch Quad-HD 2560 x 1440 (2K) display, an 8-core Exynos 7420 processor, 3GB of RAM, 32GB of on-board storage and a 16-megapixel rear and 5 megapixel front-facing camera.
Rumors suggest that it will come with a much larger 3,500 mAh battery and an IP67 certification that will make it water and dust resistant like the Galaxy S5. A more recent rumor suggests that it will come with a microSD card slot, another feature that the Galaxy S6 doesn't have. Galaxy S6 Active release date rumors have pointed to an arrival this summer though with a Bluetooth filing under its belt, an announcement from Samsung could come at any time.
The Samsung Galaxy S6 and Galaxy S6 Edge will be the first in line though and they both boast a number of high-end specifications including 5.1-inch Quad HD displays, 16MP cameras with Optical Image Stabilization, Exynos 7 Octa processors, and designs that utilize metal and glass as opposed to plastic.
Samsung's Galaxy S6 is heading to AT&T, Sprint, T-Mobile, U.S. Cellular, Verizon, Boost Mobile, Cricket, and MetroPCS in the United States while the Galaxy S6 Edge will be limited to the five major carriers. Most US carriers will offer three color options (black, white and gold) and three storage options (32GB, 64GB and 128GB) to prospective buyers though we could see Samsung release blue and green models in the future.

This article may contain affiliate links. Click here for more details.