Samsung Galaxy S6 Rumors Heating Up
Samsung Galaxy S6 rumors are heating up as we push toward the new year with the latest volley outlining potential details about the Galaxy S6 release date and Galaxy S6 design.
With 2015 on the horizon, we're starting to hear about Samsung's plans for the new year. And while most of those details are focused on Android 5.0 Lollipop updates for current Galaxy devices, we've also begun to see Samsung Galaxy S6 rumors outline possible Galaxy S6 launch date information, potential Galaxy S6 specs, and the highly anticipated Samsung Galaxy S6 release date.
The Samsung Galaxy S6 is firmly in the rumor mill but we've seen a number of credible pieces of information emerge in the past few weeks. And as we've gotten closer to the end of the year, Galaxy S6 rumors have begun to build on each other as they attempt to outline Samsung's flagship well ahead of the device's rumored launch date.
Several new pieces of information have emerged this week including alleged details about the Samsung Galaxy S6 design and the Galaxy S6 release date. We've also seen the supposed Galaxy S6 model number pop up, all but confirming its existence ahead of Samsung's announcement.
A flight manifest from import site Zauba hints at the Galaxy S6's arrival in India for testing purposes. The device, depicted as as SM-G920F in the documentation, is apparently headed to India for "evaluation." The manifest specifically states that the device is not for sale and that it's for Research and Development (R&D) purposes only. This is the first time that we've seen the alleged Galaxy S6 model number pop up and it's a sign that the company is moving ahead in testing.
We've also seen a flurry of new details emerge regarding the Galaxy S6 design. Italian site HDBlog.it claims that the Galaxy S6 design will not only feature an aluminum chassis but it will also feature a display that is reminiscent of the Galaxy Note Edge's curved screen. The slope is rumored to be less prominent than the Galaxy Note Edge's display which wraps down the right side of the design.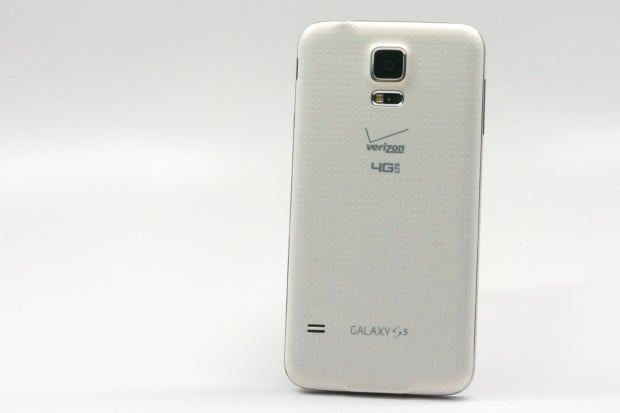 Metal Galaxy S rumors have swirled in the past though the company's stuck with its usual plastic designs. With the arrival of the plastic and metal Galaxy Note 4 though, the doors are now open for a shift to a more premium design to better compete against the iPhone 6, iPhone 6 Plus and other high-end Android smartphones.
Galaxy S6 rumors suggest that the device will be built from the ground up and that it will be a departure from the Galaxy S5, a device that failed to bring success to Samsung's struggling mobile division.
These Galaxy S6 design rumors are backed up by a recent leak from Nowherelse, a French site known for leaking smartphone parts ahead of release. The site has released photos that show an aluminum chassis for an unnamed phone, one that it believes could be the Samsung Galaxy S6. Part leaks are hit or miss and Samsung's known for clamping down on its design. Very rarely do we see its finalized plans leak ahead of an announcement.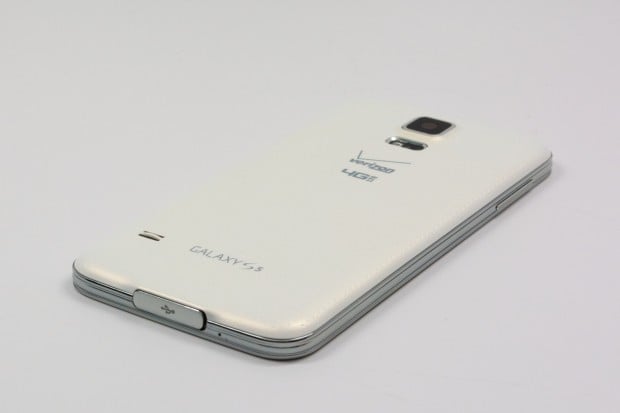 It's still not clear when Samsung might release its Next Big Thing though Galaxy S6 release date rumors have suggested that the company might look to release it a bit earlier than the Galaxy S5. HDBlog believes that Samsung's Galaxy S6 release date will land sometime in the second quarter which extends from April to June. This is the company's usual Galaxy S release window.
Galaxy S6 rumors continue to point to a premium phone and one that competes with the top devices on all levels. Galaxy S6 specs are said to include a large Quad HD display, a Snapdragon 810 processor, a 16MP-20MP rear camera, an upgraded front-facing camera, three storage options including a 128GB model, and a release on AT&T, Sprint, T-Mobile, U.S. Cellular, and Verizon in the United States.

This article may contain affiliate links. Click here for more details.