Samsung Galaxy S6 Rumors: What We Know So Far
With the Samsung Galaxy S5 launch in the rear view mirror, we're starting to see more Samsung Galaxy S6 rumors emerge from the shadows ahead of the device's highly anticipated launch. With that in mind, we want to take a look at what we've seen emerge thus far. Here's what you need to know, right now, about the Galaxy S6 specs, Galaxy S6 release date and more.
As push further and further away from the Samsung Galaxy S5 release date and closer to the new year, we're starting to hear more and more about Samsung's Next Big Thing. The device is supposedly dubbed "Project Zero" behind the scenes and it's unsurprisingly rumored to be called the Samsung Galaxy S6. After all, it would be the sixth-gen Galaxy S. If the device is real, and it likely is, the Samsung Galaxy S6 will replace the Galaxy S5 as the company's flagship and take a spot alongside the Galaxy Note 4 as Samsung continues its fight against the iPhone 6 and the onslaught of Android competitors.
In the past few weeks, we've started to see some early rumors about the Samsung Galaxy S6 specs, the Samsung Galaxy S6 launch date and the Samsung Galaxy S6 release date. These are early Galaxy S6 rumors but just because they're early doesn't mean that they aren't credible.
Samsung Galaxy S6 rumors are scarce but we've started to see credible information emerge as we close in on the end of the year. Thanks to these Galaxy S6 rumors, we know that there's a very good chance that Samsung will release a brand new Galaxy S6 sometime next year. We're still early in the rumor cycle but that doesn't mean that we can't outline what we think we know so far.
With Galaxy S6 rumors on the rise, we take a look at what we know, so far, about the Samsung Galaxy S6, a device that could lead Samsung into battle against the iPhone 6 in 2015.
Samsung Galaxy S6 Rumors
The first thing that we need to point out is that, right on cue, the Samsung Galaxy S6 rumor mill appears to be in full swing. We almost always start to see Galaxy S rumors emerge at the end of the year as we approach the beginning of a new cycle and that's precisely what's happening here with the Samsung Galaxy S6.
Galaxy S6 rumors, which were virtually non-existent a few weeks ago, have exploded onto the scene in a big way over the past few weeks. Instead of bits and pieces, we've seen information regarding every key detail leak out. These are rumors but much of the information comes from trustworthy sources that have been accurate in the past.
Another thing to note. We would not put too much stock into "photos" of Galaxy S6 prototypes or designs. Samsung always clamps down on these kinds of leaks and there's a good chance that we'll only know bits and pieces of the story as we approach the inevitable Samsung Galaxy S6 release date. If there is one area that Samsung's able to keep hush hush it will be the design.
Samsung Galaxy S6 Release Date
It's still early in the rumor cycle which means that a lot of the key dates for the Samsung Galaxy S6 remain missing in action. The Galaxy S6 is likely still a bunch of moving parts, after all.
A recent report from Korean publication Daum suggested that the Samsung Galaxy S6 release date could land in March. The Galaxy S5 was announced in February and released in April while the Galaxy S4 was announced in March and released in April. A release in March would put the device in the first quarter of the new year to better compete with the iPhone 6 and iPhone 6 Plus.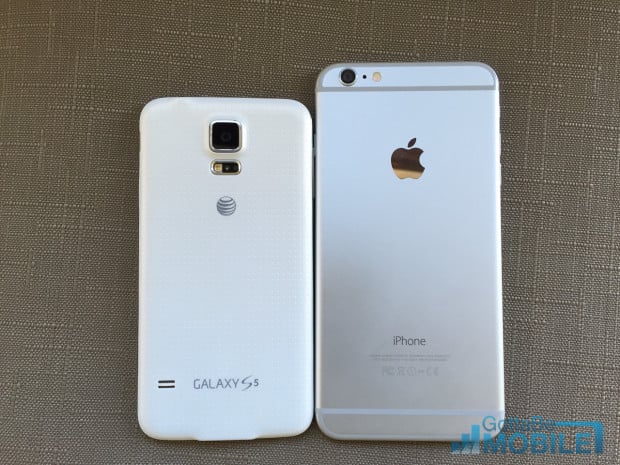 A specific Galaxy S6 release date wasn't cited though the report states that Samsung Galaxy S6 production will start in February ahead of an earlier release date. While an early Galaxy S6 release date would be ideal for many consumers, this report does not serve as confirmation. March might be the company's target date for the Galaxy S6 release but the date itself is heavily dependent on testing, certifications and production, all of which can be unpredictable.
It's not clear when Samsung would announce the device though the company typically puts the launch date weeks ahead of the release date. Samsung used the Mobile World Congress to announce the Galaxy S5 and if it does the same with the Galaxy S6, we could see an announcement in and around March 2nd, or, the start of MWC 2015. Look for Galaxy S6 release date rumors to solidify next year as Samsung itself cements its Samsung Galaxy S6 launch plans.
Samsung Galaxy S6 Specs
Specs are another key component of any high-end smartphone and while rumored Galaxy S6 specs did not live up to the expectations of some prospective buyers, just remember, nothing is set in stone. That said, let's take a look at what we've heard, so far, about the Galaxy S6 specifications.
Galaxy S6 Design
A rumor from SamMobile suggests that Samsung will be looking to reverse the fortunes of its struggling mobile division and build the Galaxy S6 from the ground up. It's still not clear what that might entail but speculation rests on the company incorporating more premium materials into the build.
For years, Samsung's released all-plastic Galaxy S flagships. Though with the emergence of metal on the Samsung Galaxy Note 4 and Samsung Galaxy Alpha, we could see Samsung implement new design language on the Galaxy S6. Galaxy S6 design rumors are scarce and as we've noted, they could remain scarce in the buildup to the device's arrival.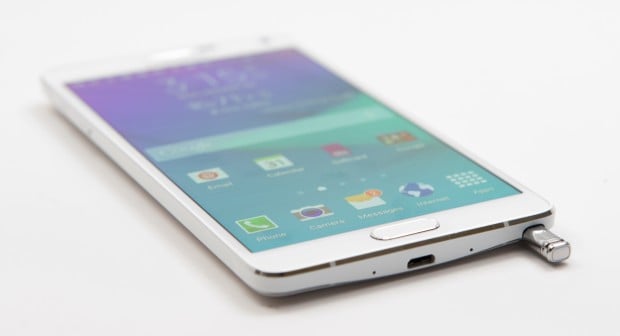 The publication also claims that there is another Galaxy S6 model in development but that it's not an "Edge" version of the Galaxy S6. The Galaxy Note Edge is a curved version of the Samsung Galaxy Note 4 and an earlier rumor suggested that the company might be developing a Galaxy S6 with a curved display. At the moment, that does not appear to be the case.
Galaxy S6 Display
Samsung Galaxy S6 display rumors continue to point to the arrival of a Quad HD resolution display. If true, it would put the device on par with the displays found on the Galaxy Note 4, Galaxy Note Edge, LG G3, and others. Benchmarks have pointed to the feature twice already and credible rumors put a Quad HD screen on the next-gen Galaxy S.
As we've noted in our reviews, most recently the Galaxy Note 4 review, Quad HD is not a gimmick. The resolution is an improved over the full HD displays from earlier this year and it delivers gorgeous imagery and text. Samsung's well known for delivering excellent AMOLED displays and the Galaxy S6's display has a chance to become one of the best on the market.
The Galaxy S6 display size is currently rumored to be 5.5-inches, or .2-inches smaller than the Galaxy Note 4's 5.7-inch display. It's an odd development given that Samsung's stuck around the 5-inch mark for its past three Galaxy S smartphones but it's not too shocking.
LG's G3 comes with a 5.5-inch display but thanks to thin bezels, the device isn't a monstrosity. In fact, it's only a little bit bigger than the Samsung Galaxy S5. So, if the Galaxy S6 does come with a bigger display, it doesn't necessarily mean that the overall size of the device is going to take a huge jump up.
Galaxy S6 Camera
Early Galaxy S6 rumors suggested that Samsung was trying to decide between a 16MP camera and a 20MP camera. The two alleged Galaxy S6 benchmarks that we've seen include both sensors so it appears that the company is still toying with both. Optical Image Stabilization, a feature found on the Galaxy Note 4 and iPhone 6 Plus is also rumored to be in the mix. The front facing camera will supposedly be a 5MP camera.
Galaxy S6 Processor
Samsung always upgrades its processors year after year so it's not surprising to see Galaxy S6 rumors point to two next-gen chips. Right now, we're hearing that the Galaxy S6 will come with either a 64-bit Exynos 7 Octa processor in-house chip or a Qualcomm Snapdragon 810 processor. Both would offer enhanced performance.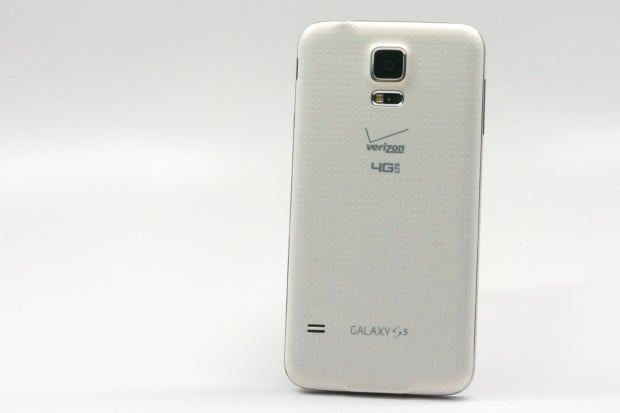 A rumor suggested that problems with the Snapdragon 810 would lead to delays but Qualcomm has denied this saying that the Snapdragon 810 is still on track for the first half of next year, a window that should also include the Galaxy S6 launch date.
Galaxy S6 Storage
Galaxy S6 rumors suggest that we could see three storage models including a 32GB model, 64GB model, and 128GB model. This would match what Apple's done with the iPhone 6 and iPhone 6 Plus. U.S. carriers have a tendency to avoid larger models if there is a microSD card slot on board so there's no guarantee that all three models will make it to the shores of the United States.
Galaxy S6 Carriers
Finally, we've seen Samsung Galaxy S6 carriers rumored and they are said to include the usual suspects AT&T, Sprint, T-Mobile, U.S. Cellular, and Verizon. SamMobile laid out the supposed model numbers for those models, and several others, and so it looks like the Samsung Galaxy S6 release will land for major carriers in the United States in the months ahead.

This article may contain affiliate links. Click here for more details.