Samsung Galaxy S6 vs. Galaxy S5: What We Know So Far
With Samsung Galaxy S6 rumors swirling, some prospective Samsung Galaxy S5 buyers are starting to get cold feet. We don't blame them. With those people in mind, we want to take an early look at the Samsung Galaxy S6 vs. Samsung Galaxy S5. Here, we examine the latest Galaxy S6 rumors and offer our take on how the device will compare to last year's model.
Last February, Samsung took to the stage at Mobile World Congress 2014 in Barcelona to announce its fifth-generation Galaxy S. The Samsung Galaxy S5 took the place of the Samsung Galaxy S4 and it introduced a number of big time changes including a brand new design with water resistance, an improved display, a tweaked camera, new TouchWiz software features, Android 4.4 KitKat, and more. The Galaxy S5 release date landed in April for most countries including the United States.
For nearly a year, the Samsung Galaxy S5 has ruled as Samsung's flagship phone and its challenger to rivals like the iPhone 6, LG G3 and Moto X. The device has since been joined by the Samsung Galaxy Note 4, the fourth-gen Galaxy Note, though its days appear numbered.
Right on schedule, Samsung Galaxy S6 rumors have seeped to the surface, teasing those who are thinking about buying a new smartphone and more specifically, a Samsung Galaxy S5. In response to these rumors, we've received a number of questions from curious consumers who are trying to decide between the Galaxy S5 and the Galaxy S6.
The Samsung Galaxy S6 is shrouded in mystery and we cannot profess to have all of the details. What we do have though are a number of credible Galaxy S6 rumors and years and years of experience. While we can't offer a full Galaxy S6 vs. Galaxy S5 comparison just yet, we can help set the stage for those debating between the two devices. Here's what you need to know.
Samsung Galaxy S6 Release Date
The question that we continue to get the most from readers, friends and family is in regard to the Samsung Galaxy S6 release date. Those in the hunt for a new smartphone want to know when the Samsung Galaxy S6 will be coming out. Really what they want to know is if it's worth buying the Galaxy S5 right now or holding out until the Galaxy S6 arrives.
We can't answer that question for you, each situation is a little bit different, but what we can tell you is that we have some idea about when the Samsung Galaxy S6 release date might emerge.
Historically, Samsung's used the first half of the year to release its Galaxy S. The Galaxy S4 and Galaxy S5 both arrived in April while the Galaxy S3 release was spread out over May, June and July. Galaxy S6 release date rumors suggest that we'll see the Galaxy S6 in the first half of the year perhaps as early as the first quarter.
This isn't set in stone but we're seeing the Galaxy S6 rumor cycle mirror the Galaxy S5's, a sign that we could potentially see Samsung go down a similar road with this year's model.
Last year, Samsung was rumored to have shown off the Galaxy S5 behind closed doors at CES to select partners. This year, the Galaxy S6 is rumored to be at CES 2015. Last year, the Galaxy S5 rumor mill picked up during CES in Las Vegas. Same deal here.
What's important to note though is that the Galaxy S6 release probably won't happen in January or February. So, at the very least, you're probably going to have to wait a few months for Samsung to rev things up and get the device out onto shelves. For some of you, that might be too long to wait.
Design
Samsung Galaxy S6 design rumors have been inconclusive thus far, not that we didn't see that coming. Every year, Galaxy S design rumors attempt to pinpoint the overall Galaxy S design and most years, they fail. We've already see a number of Galaxy S6 rumors fall flat on their face and so we're left with a few vague rumors that hint at what could be attached to the Galaxy S6.
The Galaxy S5 is a solid phone but it failed to recapture the magic (sales) that the Galaxy S3 delivered back in 2012. Samsung's mobile business is not where the company wants it to be and that's apparently why it has gone back to drawing board for this years Galaxy S release. According to SamMobile, a credible source for Samsung leaks, the company's Galaxy S6 is dubbed Project Zero and it will be built from the ground up. In other words, it's expected to be a departure from the Galaxy S5.
Exactly what that entails is not yet clear though some suspect that it will include premium build materials. Slowly but surely, Samsung's started to include metal in its flagship designs and many believe that the Galaxy S6 could represent the first big jump from the company's plastic designs. We've heard these rumors before but the proof is in designs like the Galaxy Note 4 and Galaxy Alpha.
Italian blog HDBlog.it claims that the Samsung Galaxy S6 design will feature an aluminum chassis and so far, that's all we have to go on. That said, Samsung's design history suggests that at the very least, we'll see Samsung make some changes. Last year's Galaxy S5 design was improved over the polycarbonate plastic design found on the Galaxy S4. And the Galaxy S4's design offered some tweaks that made it slightly better than the Galaxy S3's.
So while we could see a massive overhaul, there's a good chance that we'll see Samsung fine tune the Galaxy S6's features. Improved sensors, slim design, and more protection come to mind. Samsung, like its competitors, is always working to improve and there's a very good chance that the Galaxy S6 design will beat out the Galaxy S5's in more ways than one.
It's going to be up to you to decide if those changes (a potential move to metal and the usual array of tweaks) are worth the wait.
Display
Every year, Samsung upgrades its displays. And every year, pundits like DisplayMate lavish them with praise. With the Galaxy Note 4 making the jump to Quad HD resolution, it should come as no surprise to hear that Samsung's at least toying with the idea of moving the Galaxy S series up to Quad HD resolution or 1440 x 2650 resolution. If true, the display will put the Galaxy S5's Full HD resolution to shame.
Alleged Samsung Galaxy S6 benchmarks have pointed to a jump in resolution and credible rumors suggest that the next Galaxy S will make the jump up to Quad HD. With the Galaxy Note 4 already there and competitors like the Nexus 6 and LG G3 sporting the technology, the evolution of the Galaxy S display makes a ton of sense.
The Galaxy S5 comes with a 5.1-inch display, or, .6-inches smaller than the Galaxy Note 4's 5.7-inch display. Galaxy S6 rumors suggest that we could see a bump in screen size to 5.5-inches, same as the LG G3. Before panicking, note that this doesn't mean that there will necessarily be a huge bump in the overall size of the Galaxy S. LG's G3 isn't a whole lot bigger than the Galaxy S5 thanks to its thin bezels.
There are also rumors that suggest that one variant could come with a bent display on both sides. The curve would likely be similar to the Galaxy Note Edge's display. We wouldn't put too much stock into these rumors just yet and most of you aren't going to need that type of technology anyway.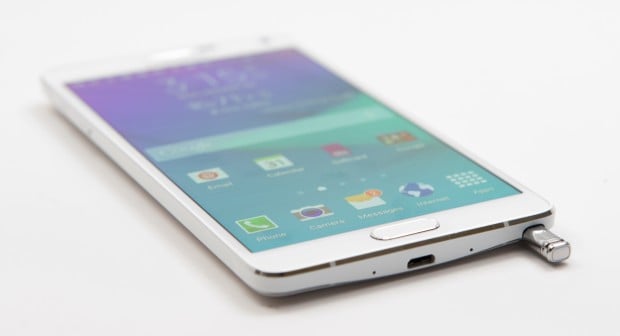 What you're going to need to decide on is whether or not you need Quad HD resolution. As we've noted in our Galaxy Note 4 and LG G3 reviews, there are tangible differences between Full HD and Quad HD. For those of you that use your smartphone as a media device, the Galaxy S6 release might be worth the wait.
Specs
Samsung's well known for upgrading the internal specifications on its Galaxy S year after year so it's not surprising to learn that the company is working on a handful of upgrades for the Galaxy S6.
Galaxy S6 rumors point to the arrival of a Snapdragon 810 processor from Qualcomm. The Galaxy S5 utilizes Qualcomm's outdated Snapdragon 801 chip. If true, there will be a noticeable difference in performance as the Snapdragon 810 is optimized with better graphics support, enhancements for battery life, and a whole lot more.
https://youtu.be/4yOUCXnbDLM
Samsung Galaxy S6 camera rumors have also suggested that Samsung is trying to decide between a 16MP camera and a 20MP camera. The two alleged Galaxy S6 benchmarks that we've seen include both sensors so it appears that the company is still trying to come to a final decision.
A leak suggests that Optical Image Stabilization, a feature found on the Galaxy Note 4 and iPhone 6 Plus, will be on board this year's Galaxy S model. The front facing camera will also supposedly be a 5MP sensor. All of these are improvements over the Galaxy S5. Not surprising when you consider the gains made in camera technology year after year.
We've also heard that Samsung will shift to a 32GB base model for the Galaxy S6 instead of a 16GB base. In the U.S., the Galaxy S5 comes in 16GB form only. A move to 32GB, plus a microSD card slot, would be a huge boon for prospective Galaxy S buyers.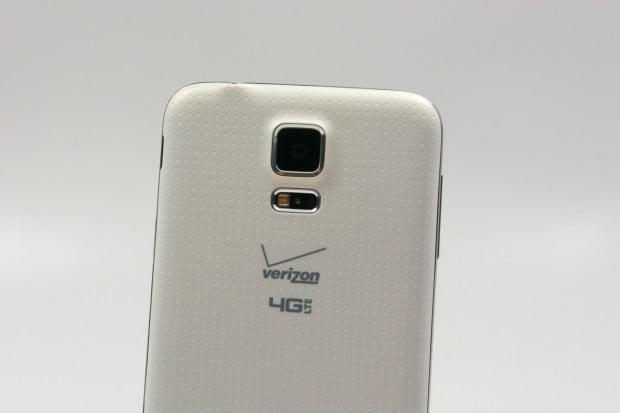 Of course, not everyone needs a ton of internal storage. Not everyone needs a powerful new processing chip. And not everyone takes a ton of photos and video with their smartphone. The Galaxy S6 will almost come with improvements in the processing and camera departments and we imagine that Samsung will tack on several other additions, perhaps new sensors for use with the company's Health initiative.
Software
The Galaxy S5 is in the process of getting the bump up to Android 5.0 Lollipop. Android 5.0 Lollipop is a massive change to the Android operating system and it delivers a new look and new features to owners of the Galaxy S5.
We still don't know what will be on board the Galaxy S6 though we imagine that it will be Android 5.0 Lollipop or another version of Android 5.0, possibly Android 5.0.1 Lollipop. That's not what's important here.
What's important is that the Galaxy S6 is newer than the Galaxy S5 which means it will almost certainly come with an updated version of Samsung's TouchWiz User Interface. That means design tweaks, that means new features. Features that the Galaxy S5 may never get. Yes, Samsung likes to bring new features to older devices but it never brings the whole feature set.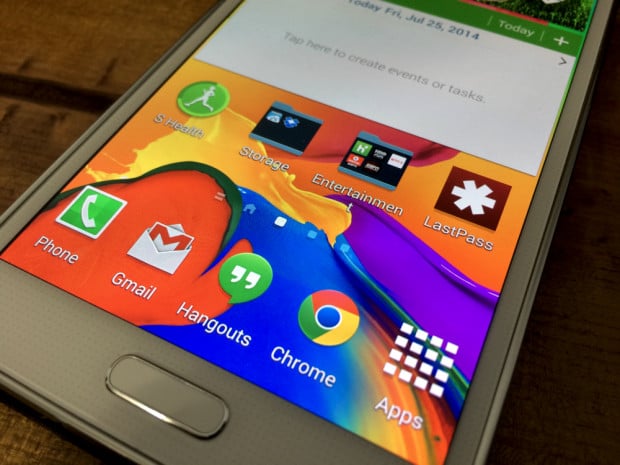 We're not entirely sure what will be new but you can bet that you'll see an array of features that the company uses to help sell the Galaxy S6 to Galaxy S4 users coming off contract and those looking to switch to Samsung.
It's also important to note that the Galaxy S5 is now a year old which means that a year of software support is down the drain. Something that you'll want to consider if you plan on holding onto your next phone for the foreseeable future.
Carriers
Not much to see here. The Galaxy S5 is available on a number of different carriers around the world and the Galaxy S6 is on track for the same. All of the usual suspects should be involved (AT&T, Sprint, T-Mobile, U.S. Cellular, and Verizon) so this should not be the basis for your decision. You'll be able to buy one or the other on your carrier of choice.
Price
We haven't seen any Samsung Galaxy S6 price rumors emerge just yet though one thing is for sure. The Galaxy S5 will be cheaper than the Galaxy S6. Now, in the future, doesn't matter.
The Galaxy S usually checks in at the $199.99 on-contract mark and that's where we could ultimately see the Galaxy S6 slotting into as it battles the $199.99 iPhone 6. What's important though is that we could ultimately see retailers, and carriers, drop the Galaxy S5's cheap price tag even lower once the new flagship arrives. They have a tendency to do that.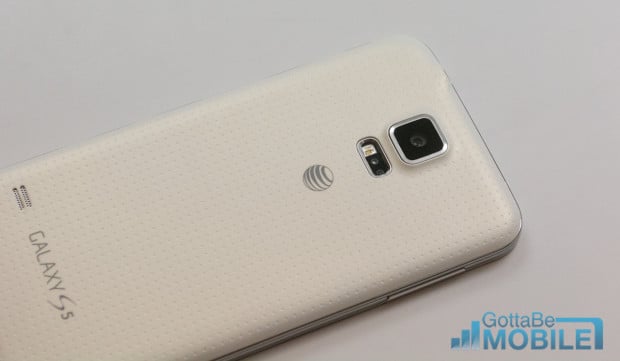 That's an added benefit of waiting for the Galaxy S6 release. Not only will you get to see what's next, you'll also probably run into a much cheaper Galaxy S5, which will be a bonus if you don't fall in love with the Galaxy S6.

This article may contain affiliate links. Click here for more details.