Samsung Galaxy S7 Release Rumors Pick Up Steam
While we're likely still at least a few months away from any potential announcement or release, the Galaxy S7 release date rumors are starting to pick up steam. In fact, early Galaxy S7 leaks surfaced in September, then some information leaked earlier this month, and now reports of devices already being tested by US carriers have emerged.
Samsung's flagship Galaxy Note 5 is barely three months old, and the Galaxy S6 was only released in mid-April, so the thought of a replacement already in the works seems odd, but that's exactly what we're hearing. Code-named Project Lucky, for lucky #7, the new Galaxy S7 has likely already been finalized, and at least a few variants could already be in the carrier testing phase.
Read: Early Galaxy S7 Release Rumors Emerge
Last week some details surfaced suggesting that Samsung's new Galaxy S7 will be announced near the end of February, and released sometime in March or April, similar to previous years. However, a few other reports are claiming a much earlier release. Read on for the latest news.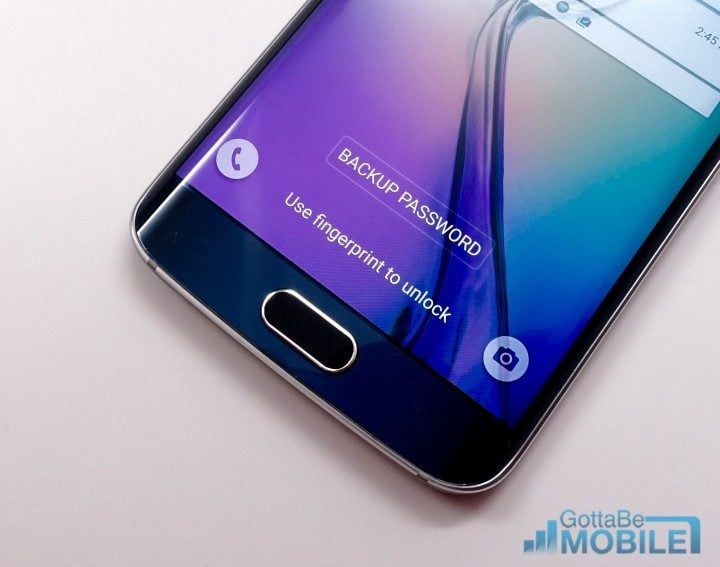 In September a few unconfirmed reports were suggesting that Samsung wants to fast-track the release date to January, rather than release and launch its new phone in March or April like they did in 2015. The same rumor surface about the Galaxy Note 5, and as rumored, it arrived in August rather than October like in previous years.
For now we're not sure which rumors are accurate, as some state the Galaxy S7 is coming in January, while others are claiming a typical March release, we do have some new details that could suggest it'll be here sooner rather than later.
Popular leakster @evleaks took to Twitter late last week and revealed that AT&T and Samsung have already finalized the Galaxy S7, and two different variants of the phone are already being tested on the carriers network. Which means the same testing is likely already taking place with Verizon, T-Mobile, Sprint and others as well, not to mention around the globe.
AT&T already testing both Galaxy S7 variants (SM-G930A and -G935A), adding weight to rumors of an early- to mid-1Q16 release.

— Evan Blass (@evleaks) November 13, 2015
His tweet above reveals the Galaxy S7 will be model (SM-G930A) for AT&T, and a second 935A version is also being tested. This as he says is, "adding weight to rumors of an early to mid Q1 2016 release".
Not only that, but this comment from a well-known and often accurate leakster also reveals that Samsung and carriers are testing two different versions of the phone. As we all now, this year the Galaxy S6 was accompanied by the Galaxy S6 Edge, and something similar could be coming in 2016.
However, early rumors suggest the Galaxy S7 will have the same 5.1-inch Quad-HD display, a powerful new 8-core processor with 4GB of RAM, a new 20 megapixel camera, better fingerprint scanner, wireless and quick charge 3.0 technology, and even a 3D Touch feature similar to the new iPhone 6s.
At the same time, we're hearing a second device with a 5.8-inch screen is coming, that won't be the Galaxy Note. As in two different sizes for the Galaxy S7, just like Apple offers two different sized with the iPhone. If true, we could see a lineup consisting of the Samsung Galaxy S7 in two sizes, another Galaxy Edge, as well as the Samsung Galaxy Note 6 in late 2016.
For now it's far too early to tell, but if carriers are already testing the Galaxy S7 in the United States, it's only a matter of time until more details surface, leaked images appear, and we start to get a better idea regarding what to expect from Samsung in 2016. Stay tuned for more details.

This article may contain affiliate links. Click here for more details.