Samsung Galaxy S7 Rumors Emerge
The Samsung Galaxy S6 has been available for more than a few months, and back in August the new Galaxy Note 5 and Galaxy S6 Edge Plus were released. So what's next for Samsung? The Galaxy S7. While we're still months away from any potential Galaxy S7 release which will be in 2016, some early reports and rumors have already started to emerge.
A new Samsung Galaxy Note 5 Active has appeared in a few rumors, not to mention smaller budget devices will fill out the 2015 lineup, but the device consumers are interested in is the Galaxy S7. It will arrive in 2016 and take on all the Android competition, along with the new iPhone 6s.
Read: Samsung Galaxy S6 Edge Review
We've recently heard that Samsung looks to fast-track its development process and release flagship phones faster than usual, which was evident with the Note 5 arriving over a month earlier than anyone expected. However, rumors have already turned to the Galaxy S7, being called "Project Lucky" and we have all the details about this new phone, a 5.7-inch model and more after the break.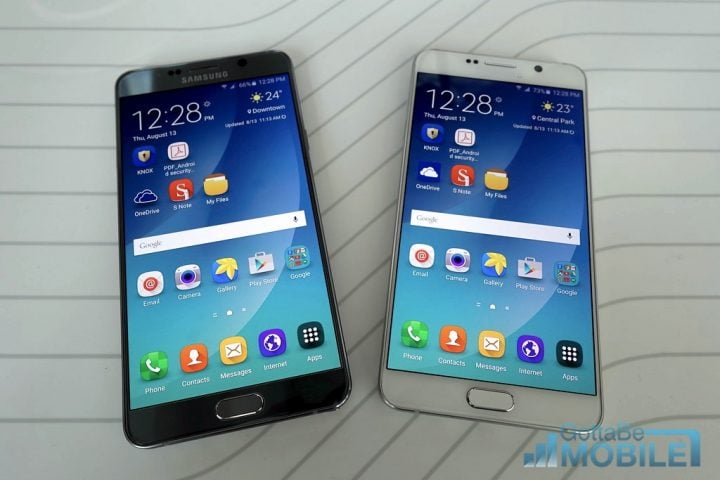 The latest word on the street is that Samsung will continue with the Galaxy S and Galaxy Note approach, but also offer two Galaxy S devices similar to Apple's iPhone lineup. What this means is in 2016 Samsung could release a 5.2-inch Galaxy S7, and a bigger 5.7 or 5.8-inch Galaxy S7 Plus, then later in the year a new Note like they've done the past five years.
That all said, this week multiple new Galaxy S7 rumors have emerged from solid sources, giving us a few ideas regarding what could be coming after the new year. SamMobile has confirmed the codename is "Project Lucky" which stands for lucky #7 being the Galaxy S7. This rumor has a lot more to share thanks to insider information, some leaked benchmarks which could be fake, and a few other details.
According to early leaks the Galaxy S7 is being tested with a new powerful and efficient 8-core Exynos 8890 chipset, one that's much faster than the Galaxy Note 5, and comes in at 2.3 GHz. The phone will likely receive a boost to 4GB of RAM similar to the Note, or maybe even arrive with 6GB thanks to new technology.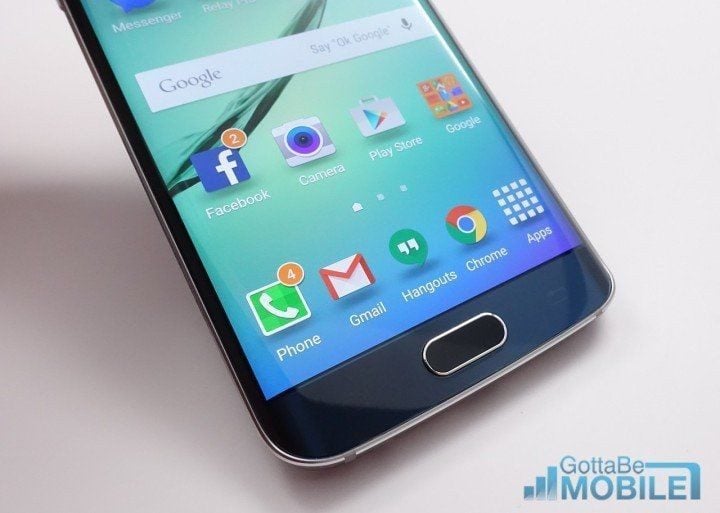 That isn't all either. Other rumors suggest that Samsung will deliver a regular Galaxy S7, along with a bigger 5.7 or 5.8-inch Galaxy S7 Plus with a 2560 x 1440 Quad-HD screen, or aim for Sony and others with a massive 3k or 4k resolution display. The rumors also mention Samsung could move away from its own in-house processor, to the Qualcomm Snapdragon 820 chipset, which is expected to debut in early 2016 and be the most powerful mobile processor to date.
What about micro-SD cards? As millions of buyers know, the new Galaxy S6 and Note 5 ditched micro-SD cards in favor of a premium design. And while the new Galaxy S7 will likely use Samsung's new blazing fast USF 2.0 technology for the internal 64 and 128GB options, the Galaxy S7 may give consumers back the option of adding a micro-SD card to expand storage. The two aren't capable of working together now, but Samsung's reportedly working on a fix, and returning the micro-SD card in 2016.
And finally, the Samsung Galaxy S6 and Note 5 beat out Apple for the best smartphone camera in 2015. That isn't enough though and things are always changing, and SamMobile reports a brand-new bigger, faster, more improved 20 megapixel ISOCELL camera sensor could debut inside the S7. The camera will also feature a project called the "all lens cover" but we have no idea what this is. Maybe a lens cover that opens with the camera, similar to some point-and-shoot cameras. Your guess is as good as ours.
For now it looks like Samsung could push for a much earlier release of the Galaxy S7 in 2016, think February instead of April. Release two phones, one with a bigger 5.8-inch "phablet" sized display, return the micro-SD card, and improve the camera. Of course the new premium design language will likely make a return, but anything could change from now, to when it's actually released next year. These are very early rumors, and we'll keep an eye out for more details as they become available.

As an Amazon Associate I earn from qualifying purchases.