Samsung Galaxy Tab 10.1 Shipping with Android 3.1 Honeycomb
For those of you anxious to get your hands on the non-limited edition version of the Samsung Galaxy Tab 10.1, you will be happy to know that your tablet will be coming with the latest version of Android Honeycomb, Android 3.1, when it arrives on June 8th.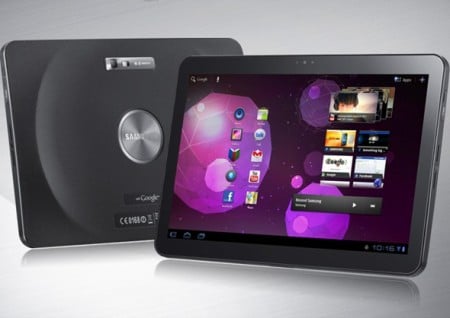 Samsung has announced via Facebook and Twitter that although the Galaxy Tab 10.1 was originally scheduled to come with Android 3.0, it will not come with the software that Google announced back at Google I/O earlier this month and rolled out to the Motorola Xoom and Xoom Wi-Fi.
The Samsung Galaxy Tab 10.1 is currently available for pre-order through at least one retailer and the device will costs $499 for a 16GB version and $599 for a 32GB version. Those prices are the numbers that Samsung originally gave for the devices and look to be the price tags that will accompany them when they launch in just a few weeks time here in the U.S.
Samsung's latest tablet is expected to arrive with a 1GHz Tegra 2 dual-core processor, 1GB of RAM, a 3MP rear camera, a front-facing 2MP shooter, Bluetooth 2.1 support, a 7,000 mAH battery, a 8.6mm thin design, and of course a 10.1-inch display with 1280 x 800 resolution.
As for Android 3.1 Honeycomb, it's going to be bringing a number of improvements including re-sizable widgets and support for USB devices such as game controllers.
Via: NetbookNews

As an Amazon Associate I earn from qualifying purchases.