Samsung Galaxy Tab 10.1 Wi-Fi Launching on June 17th
In addition to the 4G LTE version of the device that's up for pre-order in just a few days on Verizon, Samsung also announced a Wi-Fi only version of the tablet which will be available in two sizes and will be out during the month of June as well.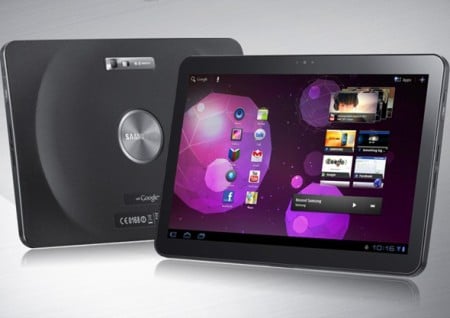 Samsung's Wi-Fi version of the tablet will be available starting June 19th and when it does arrive, it will come in both 16GB and 32GB flavors, The 16GB model will set you back $499 and the 32GB one will cost $599. Both of those prices come without a contract. If you're fortunate enough to live in New York City, the Best Buy in Union Square will have both models available early on June 8th.
However, if you live elsewhere, you'll have to wait until later in the month when it becomes available at other Best Buy locations and retailers like Amazon and NewEgg.
The Wi-Fi only version is going to come loaded with the exact same features as the 4G LTE model which means it's going to sport a 10.1-inch enhanced display with a1280x800 resolution HD screen, 1 GHz dual core application processor, a 2-megapixel front-facing camera and a 3-megapixel rear-facing camera.
And yes, it too will come with Android 3.1 Honeycomb, Google's latest version, when it hits stores.

As an Amazon Associate I earn from qualifying purchases.