Samsung Galaxy Tab 3 Spotted Ahead of MWC Launch
It looks like Samsung is gearing up to launch the Galaxy Tab 3 series, which comprises of rumored 10.1- and 7-inch slates, as the tablet has been spotted in photos along with the packaging before the device's announcement at the end of February at MWC. The Galaxy Tab 3 10.1 and Galaxy Tab 3 7.0 would be third generation slates that would compete against the Apple iPad and Google's own branded Nexus 7 and Nexus 10 tablets. Samsung also has a pen-enabled premium line of tablets running Google's Android OS called the Galaxy Note, but that range is priced higher than the more affordable Galaxy Tab range.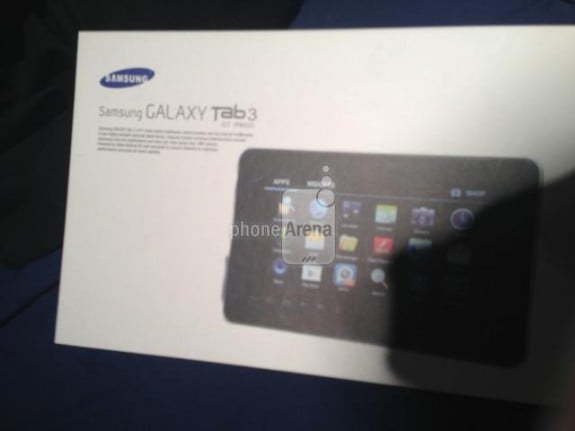 Images of the Galaxy Tab 3 were spotted over at PhoneArena ahead of Samsung's official unveiling. From the pictures, it looks like the Galaxy Tab 3 10.1 was photographed.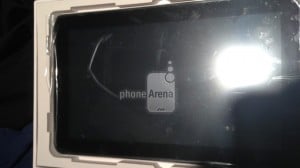 According to that publication, it's been reported that Samsung may only be debuting the Galaxy Tab 3 10.1 as the 7-inch version may have been cancelled from retail consideration. At one point before, it was speculated that Samsung may release a much more affordable 7-inch tablet that would be priced even lower than Google's $200 Nexus 7 tablet. It's unclear if those plans are for the Galaxy Tab 3 7.0 or if it's for an entirely separate tablet.
From a design perspective, what we see here looks to be an evolution of the Galaxy Tab 2 10.1 and Galaxy Tab 2 7.0 with front-mounted side speakers when the tablet is held in landscape orientation. Those slates were announced at Mobile World Congress last year.
In addition to the Galaxy Tab 3 series, Samsung has also confirmed that it would be showing a Galaxy Note 8.0 at MWC. That tablet will, like the Galaxy Note 2 phablet and the Galaxy Note 10.1 tablet, will have a digitizing pen for more accurate input. This would be great for note-takers and artists, and the tablet is rumored to be positioned to go head-to-head with Apple's iPad mini tablet, which has a 7.9-inch display.
It's unclear if the Galaxy Note 8.0 would be a tablet, as its size would imply, or if it will be an uber-large phablet as it's been rumored to be able to make calls and the button placement is more akin to Samsung's Galaxy Note 2's design.

As an Amazon Associate I earn from qualifying purchases.