Samsung Galaxy Tab 8.9 Headed to AT&T with LTE, Free Smartphone
In addition to the six new cities that are going to be lit up in sweet AT&T 4G LTE on November 20th, Ma Bell and Samsung have also announced that it will be offering another 4G LTE enabled tablet on the same day in the form of the Samsung Galaxy Tab 8.9. And no, it won't have the absurd price tag that the carrier put on its first 4G LTE tablet, the HTC Jetstream.
The Galaxy Tab 8.9 is going to be available for $479.99 with a new two year contract. The price won't be the only good part of the deal though. No sir.
AT&T is also going to be throwing in a free smartphone. You'll be able to choose between the LTE-powered Samsung Galaxy S II Skyrocket or the 3G-powered Samsung Galaxy S II.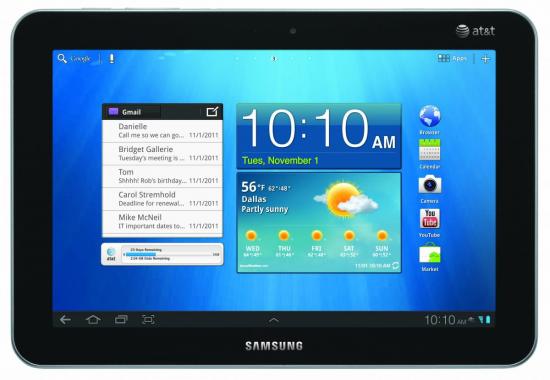 That's not a bad deal at all for those looking to get an LTE tablet and a new smartphone. Problem is, AT&T's network is only going to be available in a grand total of 15 cities when November 20th arrives.
However, if you find yourself living in one of those cities, you're in business.

As an Amazon Associate I earn from qualifying purchases.