Samsung Galaxy Tab Ice Cream Sandwich Release Date Coming Next Month
It looks like owners of the Samsung Galaxy Tab 7.7, Galaxy Tab 7.0 Plus, Galaxy Tab 8.9 and Galaxy Tab 10.1 will finally see Ice Cream Sandwich roll out for their devices starting next month.
Samsung Hub has been tipped off to a July Ice Cream Sandwich release date with a majority of the devices seeing the update arrive in August. We assume this means that the Wi-Fi versions of the three tablets will see Ice Cream Sandwich starting in July while the cellular models that are attached to different carriers won't see the software arrive until August.
No specific release date was given and Samsung has not confirmed anything just yet so keep that in mind before circling the months on the calendar.
Samsung has said that the updates would roll out at some point for the AT&T Galaxy Tab 8.9, the Verizon Galaxy Tab 7.7 and Galaxy Tab 10.1 and both the Samsung Galaxy Tab 7.0 Plus and Samsung Galaxy Tab 10.1 on T-Mobile. It just hasn't said when and the carriers have remained mum on any sort of release date for the Android tablets Ice Cream Sandwich update.
The fact that we now have a leak and a tentative date seems to point to the gears being in motion. The report also notes that the software, along with the features of Android 4.0, will improve the devices speed and battery life. Clearly, those are two enhancements that will be welcomed by Galaxy Tab  owners across the board should they arrive with the Ice Cream Sandwich update.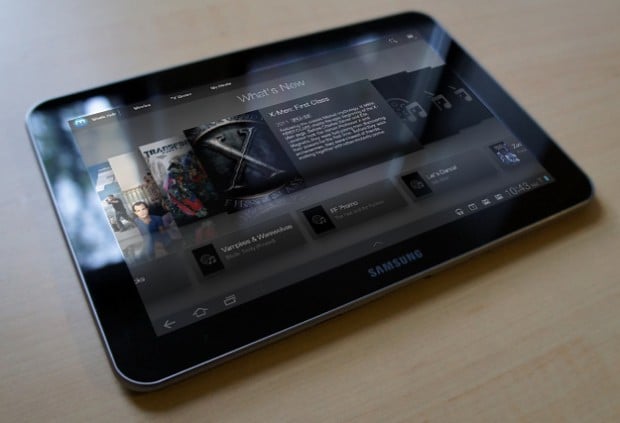 Again, keep in mind that these dates are often subject to change and that this July and August time frame could end up being nothing more than rumor. We hope, for the sake of Galaxy Tab owners though, that it's not and that the update is indeed on the way this summer.
We'll keep an eye out.

This article may contain affiliate links. Click here for more details.