Samsung Galaxy Tab S2 vs Galaxy Tab S: What to Know
After revealing two new stunning Android tablets back in July, today Samsung has officially announced US availability and pre-orders for the all-new Samsung Galaxy Tab S2. It comes in both an 8-inch and 9.7-inch size, similar to the iPad and iPad Mini. Here's what buyers need to know about the new Galaxy Tab S2, and how it compares to the original from last year.
For 2015 Samsung took a completely different approach to its Android tablets. Following in the footsteps of Apple and Google's Nexus 9 they ditched the long and skinny 16:9 aspect ratio, and are offering shorter and wider tablets. This change is to help make them easier to hold for long periods of reading, web browsing or gaming.
Read: Samsung Galaxy Tab S2: What Buyers Need to Know
The Samsung Galaxy Tab lineup is a bit confusing and convoluted, with multiple names and sizes, but the company's latest Galaxy Tab S2 looks to be one of the best Android tablet released in all of 2015, and is finally available for pre-order in the US starting today, shipping the first week of September. Below is how Samsung's Tab S2 compares to the original Tab S.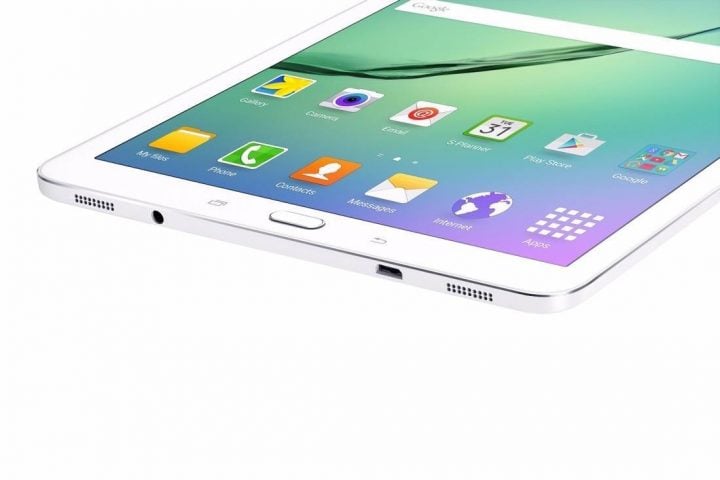 Last year the Samsung Galaxy Tab S was an exciting new Android tablet that could finally compete with Apple. It offered premium specs and features across the board, a stunning high-resolution display, fingerprint scanner, aluminum edges and a sleek design. It was Samsung's best tablet yet, and the best Android tablet we've ever reviewed. Here in 2015 though, they have something even better.
Read: Galaxy Tab S 8.4-inch Review
Samsung is taking an approach similar to Apple by offering its Android tablet in two sizes, for varying needs of users, all while making these some of the best looking tablets ever released. At the same time, they're also the thinnest and lightest in each size category while being better, faster 8-core processors, more storage, a better design and fingerprint scanner, and much improved over last years option.
Below are all the details users will need to know about the new Samsung Galaxy Tab S2, when it's available, and the price. We'll also briefly compare it to last years model for those considering an upgrade, or buying the original at a discounted price.
Galaxy Tab S2 Release Date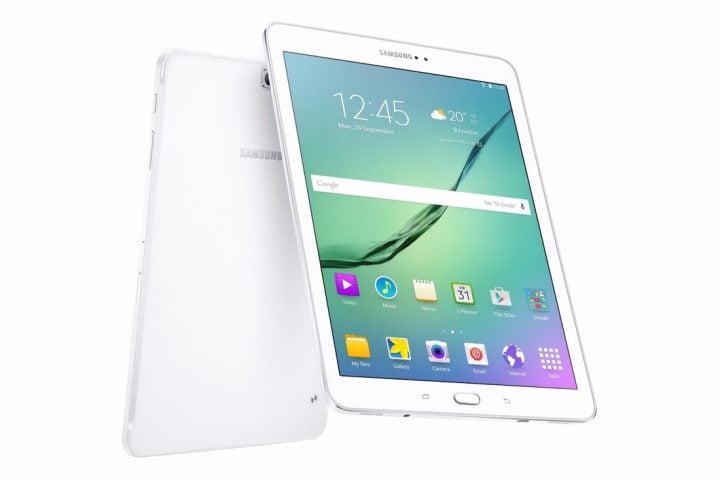 The Samsung Galaxy Tab S2 release date already arrived for select few outside of the United States. However, stateside the tablet has been highly anticipated and we now have all the details.
The Galaxy Tab S2 comes in an 8-inch model, and an iPad Air-like 9.7-inch variant. It will be available the first week of September, and is available for pre-order today. It's also coming to all major US carriers in a 4G LTE variant, and today we've heard from both T-Mobile and AT&T, who will be offering the tablets starting September 3rd and 4th.
Samsung didn't state an exact date the Samsung.com, or when Best Buy and Amazon orders will start shipping, but carriers have confirmed September 3rd and 4th, and we'll update as soon as we know more. The original Galaxy Tab S has been available for just over a year, and will likely be seeing some discounts, but more on that in a moment.

This article may contain affiliate links. Click here for more details.