Samsung Gear S2 vs Moto 360: 5 Key Differences
This past week two excellent new smartwatches were announced by arguably two of the best in the business. Those being the new 2015 Moto 360 2nd Gen, and the Samsung Gear S2. Here in late 2015 consumers have lots of choices, and today we'll be comparing a few key differences between Samsung's Tizen-powered Gear S2, and the Android Wear Moto 360. 
Yesterday Motorola officially unveiled the new 2nd Gen Moto 360 after months of rumors and speculation. A few days before, Samsung's Gear S2 became official. They are two watches that have a lot of interest, but are very different devices that offer different features for prospective buyers.
Read: 2015 Moto 360: Everything You Need to Know
The Samsung Gear S2 doesn't run Android Wear, Google's OS for wearable devices, and instead runs Samsung's own Tizen operating system. It blends the line between Google's software and Apple's, and has some compelling features. If you're considering one vs the other, read on for more details.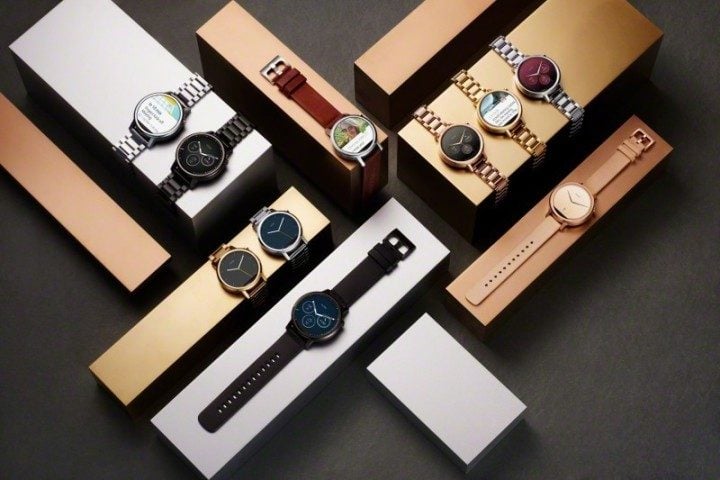 One of the most important aspects of this launch is the fact that the Samsung Gear S2 will work with any Android smartphone. Well, almost any Android smartphone. The original was limited strictly to Samsung Galaxy devices, which made its market decrease significantly.
This year those who don't own a Samsung phone can still enjoy all the Gear S2 has to offer. At the same time, the Moto 360 now works with iOS and the millions of iPhone's, as Google's just recently released an Android Wear app for iOS. That makes it instantly appeal to millions of buyers that Samsung's watch can't reach.
Those two things out of the way, lets get into the details about each watch, the specs, screen sizes, battery life and features. As those are the important bits that all smartwatch shoppers are interested in. The slideshow below will go over all the details we know so far, and we'll update with additional information as soon as both are in our hands for a true comparison.
Samsung Gear S2 vs Moto 360: Design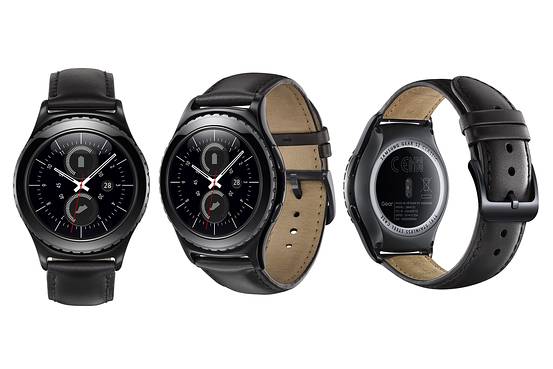 These two smartwatch options look very different, and one is extremely customizable by the end user. Samsung's Gear S2 doesn't have a curved display like last year and looks like a traditional watch, and comes in two variants. The Samsug Gear S2, and the Gear S2 Classic. The regular Gear looks more like a fitness smartwatch with silicon rubber staps, while the Classic is a traditional watch with lugs for the straps or bands, and comes in a few beautiful leather color variations.
Moto's new 360 2nd Gen comes in multiple sizes for men and women, and is highly customizable, but more on that below. The Samsung Gear S2 is smaller, having a 1.2-inch AMOLED display.
The Moto 360 has a 1.47-inch display on the 42mm option, and a 1.56-inch display on the 46mm watch for men. There's also a 42mm women's Moto 360 with smaller watch bands or straps.
Both watches feature buttons on the right side for controls, a power button, and dimming the display, but one huge design difference is the Samsung Gear S2 has a rotating bezel. The entire top rotates with a smooth click, which helps navigate through apps, setting, options and more. It still has a touchscreen, but Samsung wants users to enjoy what's on the screen by rotating the bezel, and actually use apps.
The pictures throughout this side will tell you everything else you need to know about the design. The Moto 360 looks better in my opinion, but to each his own.