Samsung GT-i9300 Photos Leak: Is This The Galaxy S III?
Yesterday, we took you on a tour of the images that have leaked out over the past month or so claiming to be the highly anticipated Samsung Galaxy S III. In our eyes, none of them have been the real deal. Today, another photo – this one in the wild – of a device called the Samsung GT-i9300 has leaked out and many are speculating that it could indeed be the Galaxy S III.
The photos you see here, courtesy of PhoneArena, display a phone that lacks physical navigation buttons -a feature that Android 4.0 Ice Cream Sandwich phones like the Samsung Galaxy Nexus employ – and we also see Ice Cream Sandwich itself.
We also get a glimpse at Samsung's TouchWiz UI.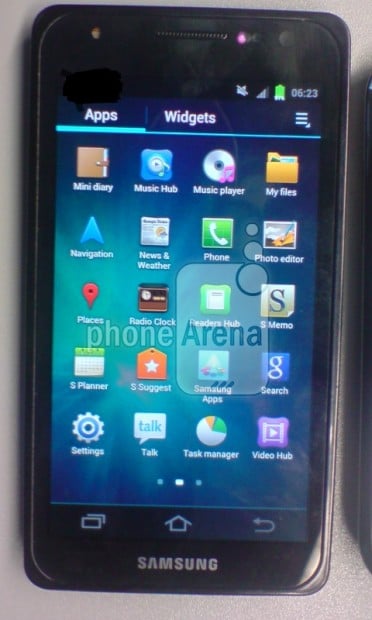 We've heard that the Galaxy S III will have a 4.7-inch touchscreen but it's hard to tell whether this display is that big. We'll also note that the there is a large bezel, something that we heard that Samsung will try and trim down on the Galaxy S III.
Overall, the design of the phone shouldn't blow anyone out of the water. It's boring. And personally, I don't think that Samsung is going to go with a boring design for the Galaxy S III, not after what we've heard.
If I had to guess, I'd say that this is indeed a real Samsung device, but I don't think it's the Galaxy S III. And that means that if the model number is correct, that sample photo that leaked out earlier this month may have nothing to do with the Galaxy S III, but another device entirely.
What do you guys think?
Are you buying this as the Galaxy S III?
Or is it too underwhelming?

This article may contain affiliate links. Click here for more details.