Samsung Hercules Revealed to be T-Mobile Galaxy S II
Remember last week how I theorized that the Samsung Hercules was probably going to be T-Mobile's version of the Samsung Galaxy S II? Well, lo and behold, it appears that that theory has come true as over the weekend, TMoNews was able to snag some photos of what apparently is a Samsung Hercules with Galaxy S II branding on the backing of the phone.
Before yesterday, we had come to know the Samsung Hercules as one of T-Mobile's first HSPA+ 42Mpbs handsets and now, it appears that there is a lot more weight being thrown behind it than many of you may have originally thought.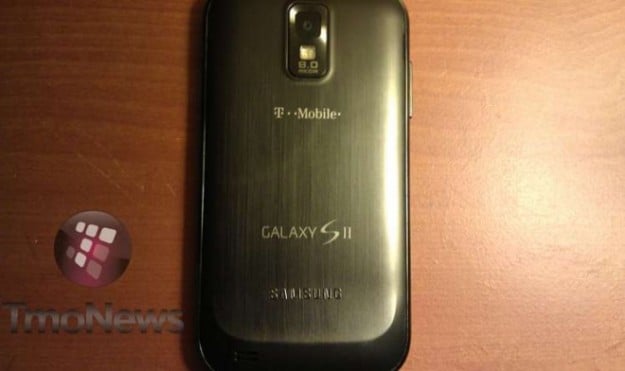 So, what's it about? Well, it looks like that 4.5-inch screen is confirmed and the source says the phone is extremely fast. Netflix is coming pre-installed and the messaging, email and calendar apps apparently work brilliantly.
Other than those details, we're left in the dark. I've got to say, at first I was worried that T-Mobile wouldn't come out with a device. Then, as time went on, it just didn't make any sense considering the carrier had unleashed not one but two previous Galaxy S devices. That being said, I'm elated that the Hercules is a Galaxy S II and quite frankly, unless the Verizon variant has 4G LTE, this is probably, in my eyes, going to be the best offering available.
What do you think?

As an Amazon Associate I earn from qualifying purchases.