Samsung Infuse 4G for AT&T Only $50 at Target
The Samsung Infuse 4G for AT&T went on sale for only $49.99 at Target for a limited time. Samsung released the phone a couple of months ago, so it is not one of the latest phones on the market, but it looks good enough that I am going to replace a smashed iPhone 3GS with this phone, completing my shift from iPhone to Android.
Samsung and AT&T marketed the sharp Super AMOLED Plus 4.5″ display with a series of commercials showing how the display was good enough to fool mother nature. Here is one sample. We posted the others previously.
https://youtu.be/ijGfKfaTHkI
In addition to the gorgeous display, the Infuse runs on AT&T's faster 4G network and operates with a fast 1.2GHz dual-core processor. The 1750 mAh battery powers the huge display so that the phone doesn't quit after a few hours. Some users still complain about short battery life which is understandable with such a big screen.
This phone while large measures only 8.99 mm thin. Few phones can compete. The Samsung Galaxy S II is slightly thinner.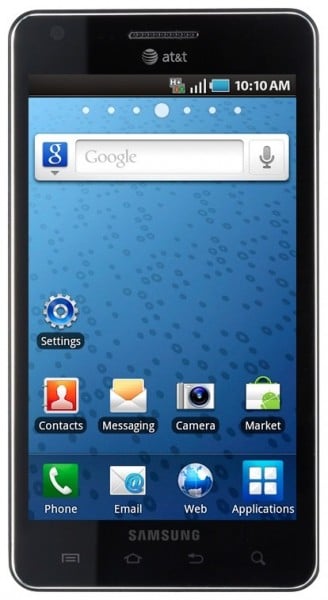 Samsung and AT&T priced the phone at $199 at launch date. I saw it at Sam's Club yesterday for just under $125 and almost pulled the trigger then. Sure am glad I delayed until I learned about this deal. AT&T and Target require a 2-year contract with a purchase. Those with a new contract will be required to sign up for a 900 minute plan. It supports Wi-Fi tethering which costs $45/month including 4GB of data. Amazon once had it for $30, but they are now charging $149.99. AT&T charges $199.99.
You can pick one up at Target brick and mortar stores or order it online.
Source: Android Police

As an Amazon Associate I earn from qualifying purchases.