Samsung Infuse 4G Headed to AT&T in May
It's been awhile since we last heard from the Samsung Infuse 4G, CES in fact, but it has finally shown some signs of life in the form of a Walmart advertisement that indicates that the device will be headed to Walmart and thus, AT&T, at some point next month.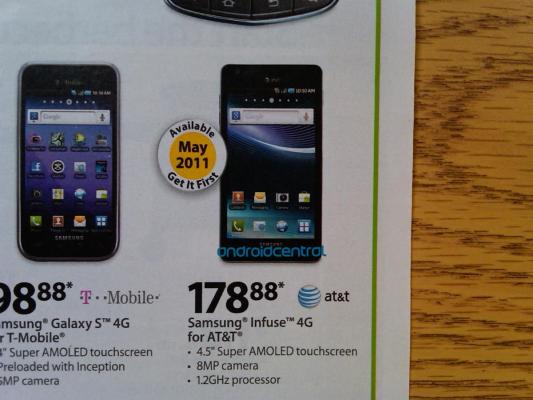 Sadly, the ad gives no specific date for the Infuse's release but does offer up a price tag that should make those looking for a good Android experience not called the Motorola Atrix 4G happy.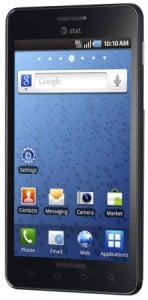 If this shred of evidence is correct, the Infuse 4G will be available for the strange price of $178.88. Expect other retailers to carry the device for around that price as well. That price will likely come at the cost of a new two-year contract with Ma Bell as well.
The Samsung Infuse 4G was originally announced back in January and features a enormous 4.5 inch Super AMOLED Plus display, Android 2.2 with TouchWiz, a 1.2GHz processor, an 8MP camera, and a front facing 1.3 MP camera.
In short, this device is perfect for those that want a solid Android device with a huge screen and could care less about a dual-core processor.
(Via Android Central)

As an Amazon Associate I earn from qualifying purchases.