Samsung is Google's Biggest Threat, Not Apple
The biggest threat to Android may come internally from Google's own family in the form of its best and most well-known partner Samsung. Though Android and iOS have been battling each other in court and for customers, leading to a very public battle between Apple and various Android manufacturers, the bigger threat to the Android ecosystem may be Samsung. According to a report on the Wall Street Journal, Google is growing increasingly concerned that Samsung may try to leverage more influence over Android or the manufacturer can go rogue in the way that Amazon has done with its Kindle line of tablet by using Android to create its own closed ecosystem.
In a meeting last year, Android head Andy Rubin cautioned that Samsung's success may put Google in an uncomfortable position. The tension could arise in a family feud should Samsung "flex its muscle to renegotiate their arrangement and eat into Google's lucrative mobile-ad business," according to the Journal's sources.
Beyond Hardware
And Samsung has been growing and showing its strength outside the hardware space. The Galaxy S3 debuted with a much more refined and fluid version of the TouchWiz user interface that adds useful customizations, such as the smart sharing features by using NFC and WiFi to quickly share large files rather than Android's implementation of NFC over Bluetooth sharing. In helping to successfully create the phablet category, Samsung is showing that Android can simultask with Multi-View Window on the Galaxy Note 2 and introduced the S-Pen with features such as hovers, pop-ups, and other useful add-ons.
In terms of services, Samsung is also looking to compete against Google by offering Hubs for music, media, games, e-books, and other digital content that would directly compete against Google's Play Store. While not all of these Hubs come preloaded on devices from all carriers, Samsung does have the resources to build its own digital store front like Amazon did with the Kindle Fire tablets.
Digital Hubs for Added Revenue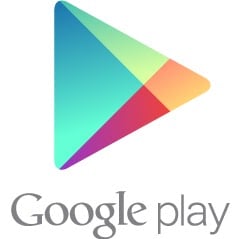 It is these digital hubs and storefronts that Amazon had established that allows the company to undercut many other Android rivals on pricing with its tablets. Amazon sells the Kindle Fire tablets close to cost at the $200 retail price because it knows it can gain additional profits through future digital sales. With the general Android ecosystem, manufacturers like Samsung cannot adopt a strategy like Amazon as it is responsible for generating profits and revenues solely on hardware sales while Google is responsible for sales of digital content. If Samsung does the same thing as Amazon and shuts out Google, it could then compete at a much lower price point on hardware and then try to generate additional revenue through digital sales after the hardware has been sold.
And while Google may be concerned about Samsung, it had already adopted the Kindle Fire strategy for its Nexus 7 tablet, and Google was only able to sell the tablets at cost because it knew it could make money on future sales of content.
Brand Reputation
And Google may be aptly correct in worrying that Samsung could potentially hold the ecosystem hostage. Samsung is doing better than most other Android manufacturers–HTC slipped and LG is seeing a slow resurgence in the mobile space, though it will take time for LG to grow to anywhere nearly as large as what Samsung is today. The Chinese market already uses a forked version of Android and is shunning Google on profits and right now the only player willing to take on Apple is Samsung.
The Motorola Puzzle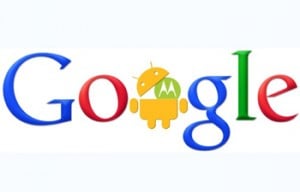 And this is where Motorola Mobility comes in to play. Though Google has stated in the past that its acquisition of Motorola Mobility was strictly for that company's patents to defend the entire ecosystem against Apple's rampage, Motorola may actually help Google fight off Samsung. In order to do that, Motorola Mobility, under Google, would have to create products that would lure customers away from Samsung. Google already has a line of hardware in the form of the Nexus, but those products are more geared towards developers and prosumers than the average consumers. The rumored upcoming Motorola X Phone is rumored to be the product that has widespread consumer appeal, and as such stands the best chance of competing against a new iPhone this year as well as the Galaxy S4 smartphone.
Interestingly, though, as Rubin and his Android team is worried that Samsung may fork Android and go the Amazon route if it doesn't get what it wants, Google Ventures partner Rich Miner was actually encouraging carriers to create their own custom editions of Android earlier this year. And though Google may not be happy with sharing Android profits–through app sales–and revenues through ad placement, Samsung may have more options if it's unhappy.
Samsung Preemptively Looking Towards Tizen
The company is already looking towards Tizen for the future. Samsung is confident enough in the open-source variant of the Linux OS that it is abandoning its own Bada OS and rolling in favorite features of Bada to the Tizen experience. Tizen could potentially allow Samsung to offer differentiation and control more of the experience from Android.
And Tizen may actually be a huge hit for Samsung. It has proven to worldwide carriers that it can make smartphones with consumer appeal. And given that most carriers are now wary of an Apple and Google hegemony in the mobile market, Samsung may be able to undermine Google with Tizen if it plays its cards right.
In addition to Tizen, Samsung is also cozy with Microsoft with the Windows ecosystem. With a number of desktops, tablets, slates, and Ultrabooks already running Windows, Samsung is also dabbling with Windows Phone 8. The company had been a good partner of Microsoft's in the pre-Windows Phone era of Windows Mobile. A number of Android partners–HTC, Huawei, ZTE, and others–are also partnering with Windows Phone to diversify their portfolios.
Google May Use Strategic Nexus Partnerships to Strengthen Samsung's Rivals
It's unclear how Google can strengthen the Android ecosystem from a dominance led by Samsung. One way that Google is doing that is through the Nexus line. When Android needed to grow in popularity, Samsung was chosen as the partnering manufacturer. However, Google more recently switched to struggling manufacturer LG for its latest smartphone, and LG seems to have caught a break as a result and it is definitely gaining mindshare now from the consumer space. Potentially, Google can continue to try to exert its influence in shaping the Android space by future Nexus partnerships.