Samsung Lollipop Update: 15 Things You Need to Know Now
As we push deeper into the year, we continue to see new Samsung Lollipop updates and Samsung Lollipop release details emerge from the shadows. In the past two weeks alone we've seen a flurry of new details emerge for Galaxy smartphone and tablet users and today, we take an extensive look at what users need to know as we inch towards the summer.
In December, Samsung pushed out its first Android 5.0 Lollipop update. The company's first Android 5.0 Lollipop update landed for the Samsung Galaxy S5 which, at the time, was the company's flagship Galaxy S smartphone. In the weeks since that initial push, we've seen a mind-boggling amount of Samsung Lollipop update details emerge.
We've seen Galaxy Lollipop updates push out for top devices like the Galaxy Note 4, Galaxy Note 3, and Galaxy S4. We've seen Lollipop updates emerge for lesser known devices like the Galaxy A3 and Galaxy Alpha. And we've seen numerous details get leaked, and confirmed, for just about every Galaxy phone and tablet on the market. For the casual user, it has been a lot to digest.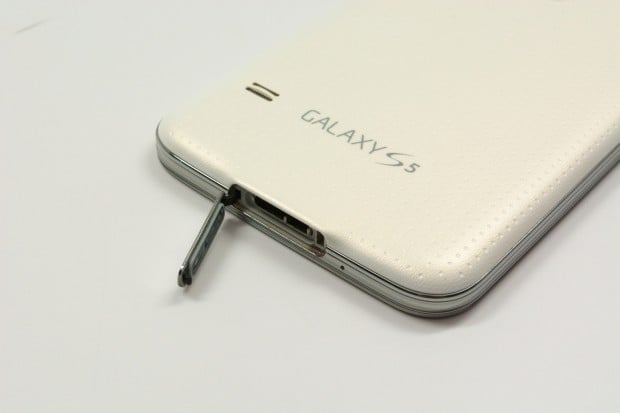 As we move deeper into May, we continue to see updates and details emerge out of Samsung, its carrier partners and publications with sources connected to Samsung's software upgrade process. And while the company's Lollipop pipeline hasn't surfaced completely. we do know a whole lot about what's rolling out and what's coming later this year.
With that in mind, we take a look at a few things Galaxy users need to know about the Samsung Android 5.0 Lollipop update and its release.
Samsung Lollipop Update Roll Out Making Progress
Before we get into specifics, it's worth noting that the Galaxy Lollipop update in the United States, and around the world, has made substantial progress since the company's initial release back in December. You need only to look at SamMobile's latest software update page for proof. Samsung's roll out might be moving out silently but it's moving out swiftly.
If you just picked up a Galaxy phone or tablet or if you're just tuning in for the first time, know that this roll out is a marathon and not a sprint. Samsung's made excellent progress but it still has a long way to go before it's able to put up a "Mission Accomplished" flag.
There are still a number of Galaxy Lollipop updates that haven't rolled out yet, updates like the Galaxy A5 Lollipop update and the Galaxy Grand Prime. There's still a long way to go which means that Galaxy users need to remain patient as Samsung works behind the scenes to deliver Lollipop to devices that are still on Android 4.4 KitKat.
AT&T Galaxy S5 Lollipop Review
If you're interested in getting feedback about Lollipop updates, we suggest that you poke around carrier forums, Android Central's forums and XDA-Developers for feedback. We've seen a tremendous amount of feedback on those forums and they are a great place to start if you're concerned about making the move from Android 4.4 KitKat.
We've also offered some feedback on select Galaxy Android updates. We recently posted our full review of the AT&T Galaxy S5 Lollipop update and before that, we offered some thoughts on the Verizon Galaxy Note 4 Lollipop update. If you're on the fence about Lollipop, make sure you read those before installing. They will help.
We've also taken a deep dive into some of the other more popular US Galaxy S and Galaxy Note Lollipop roll outs. If you want specific details on updates that have already rolled out, head here.
Galaxy S6 Bug Fix Updates Moving Out
Now, let's break away into some specifics. First, we'll start with the Galaxy S6 and Galaxy S6 Edge, Samsung's new flagships that arrived with Android 5.0.2 Lollipop stock.
Last week, Samsung started rolling out new Lollipop updates to the Galaxy S6 and Galaxy S6 Edge. The updates are limited at the moment but there's a good chance that they will start rolling out to new devices in the near future.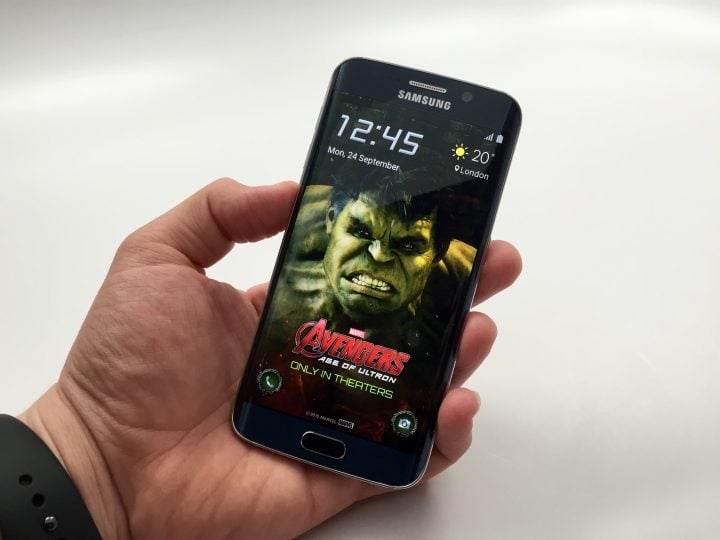 These new Lollipop updates are important because they deliver some key bug fixes to the current flagships. According to GSMArena, the updates are focused on fixing memory issues and performance problems. The site claims that the software seems to have fixed the issues and that the Galaxy S6 in particular feels "snappier."
Samsung Galaxy S6 and Galaxy S6 Edge users have been complaining about lag with the keyboard and it would appear that Samsung's new update has squashed those problems. Change logs could differ from carrier- to-carrier but we'd expect the same base set of bug fixes for each update.
Australian carriers Vodafone and Telstra have both confirmed upcoming Android 5.0.2 Lollipop bug fix updates for their versions of the Galaxy S6 and Galaxy S6 Edge. If they are planning roll outs, you can bet that other carriers have updates up their sleeves for the future.
Galaxy Core Prime Lollipop Update Rolling Out
Earlier today, Samsung finally started rolling out the Galaxy Core Prime Lollipop update. According to SamMobile, the update is rolling out in Poland and it brings Android 5.0.2 to Galaxy Core Prime users. The update's rolling out Over-the-Air and it should be available for most users right now.
Samsung should start to push this update out to other regions in the near future though it's important to note that Samsung's Lollipop roll outs have been extremely random and unpredictable. Galaxy Core Prime users will want to keep an eye out as we move further away from the initial release. Samsung's updates typically take only a few weeks to pick up steam.
Samsung Galaxy Note 2 Lollipop Update
We continue to see conflicting reports and information regarding the Galaxy Note 2 Lollipop update. Over the weekend, Samsung Denmark complicated the rumored release even further.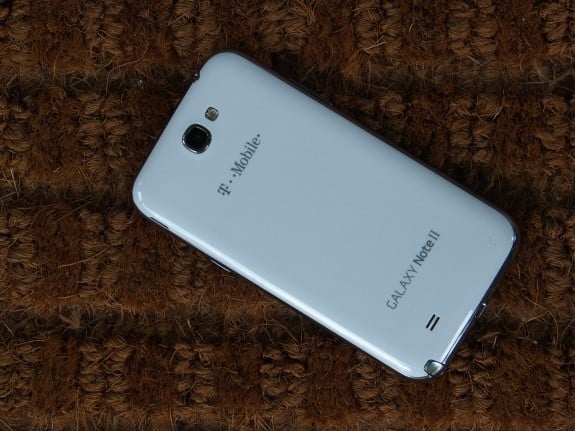 The regional arm claims that it is currently planning to roll out the Galaxy Note 2 Lollipop update. It says that the Galaxy Note 2 Lollipop release could be limited to select markets. Samsung itself has yet to confirm either way which means that Galaxy Note 2 users will simply have to take a wait and see approach as we move deeper into the year.
If you own a Galaxy Note 2 in the United States or in another part of the world, keep those fingers crossed. The door remains open but there's no guarantee that we'll see an update at this point.
Galaxy Tab 4 10.1 Lollipop Update Starts Pushing
If you own a Galaxy Tab 4 10.1 and you've been craving an upgrade to Lollipop, you should get your fix soon.
Samsung is currently rolling out Android Lollipop to the Wi-Fi and LTE versions of the Galaxy Tab 4 10.1. It appears that the Wi-Fi model, also known as the SM-T530, is getting the update in Spain. The LTE model, known as the SM-T530, is getting the update in Nordic regions. The updates are both reportedly based on Android 5.0.2.
Galaxy Tab 4 Lollipop updates for the Galaxy Tab 7.0 and Galaxy Tab 4 8.0 still haven't rolled out but the fact that the 10-inch model is getting the update means that there's a very good chance both devices will get the upgrade to Android 5.0 Lollipop at some point down the road.
Galaxy Tab 8.4 LTE Lollipop Update Rolling Out Now
The Samsung Galaxy Tab 8.4 Lollipop roll out recently expanded to include the LTE model. Samsung is currently rolling out the update to the SM-T705 in Hong Kong and it should spread to other regions in the near future.
The update comes just two weeks after Samsung started pushing the Android 5.0.2 update to the Wi-Fi model. As expected, the update mirrors the software for the Wi-Fi model as it brings new features and enhancements to one of Samsung's newer Galaxy tablets.
Galaxy Note 4 & Note Edge Lollipop Updates Hit Snags
Australian carrier Vodafone says that testing on both of its upcoming Galaxy Note 4 Android 5.0.1 updates failed and that it is now awaiting a new update from Samsung. These two Galaxy Note 4 and Galaxy Note Edge Lollipop updates have been sitting in limbo for two weeks now.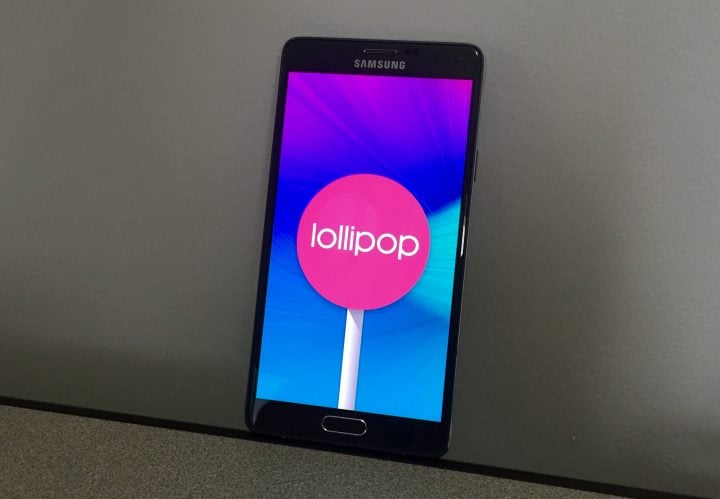 It's not clear how long this might take and it could be weeks before we see these two updates roll out. Vodafone isn't the first carrier to encounter problems and it won't be the last so Galaxy Note 4 and Note Edge users will need to remain patient as Samsung works out the kinks.
Galaxy Lollipop Progress in US
These aren't the only Lollipop updates that are dragging. US carriers have done a fantastic job upgrading their Galaxy smartphones and tablets though there are still some upgrades that remain.
The Verizon Galaxy Note Edge Lollipop update is still missing in action and the carrier refuses to divulge concrete details ahead of its release. The Galaxy S4 Lollipop update remains limited in the United States and in regions around the world. T-Mobile, a carrier that's confirmed numerous Android updates ahead of time, has yet to confirm a Galaxy S4 Lollipop update.
U.S. Cellular still hasn't rolled out its Galaxy S4 Lollipop update and neither have smaller carriers like MetroPCS and C Spire. It's not clear when they plan to release their Lollipop updates.
If you live in the United States and you're still on Android 4.4, know that most US carriers decline to offer details ahead of a release. Instead, you're probably going to be waiting in silence they partner with Samsung to get the firmware tested and ready behind the scenes.
Galaxy Note 8.0 Lollipop Update
One regional arm of Samsung, Samsung Gulf, claims that the Samsung Galaxy Note 8.0 won't be getting Android 5.0 Lollipop down the road. This is the same regional wing that told Galaxy Note 2 users that they would not be getting an upgrade to Android 5.0 Lollipop so take the information with a grain of salt.
Samsung Galaxy Android 5.1 Update
Samsung hasn't announced any concrete plans for Android 5.1 Lollipop but thanks to rumors and a listing on its developer website, we know that it's working on more than just Android 5.0.1 and Android 5.0.2 Lollipop updates for Galaxy devices.
We recently discovered an Android 5.1 listing on Samsung's Developer portal that outlines fixes for the company's camera software. This also is the only official "confirmation" that we've been able to track down. Everything else, at this point, is based on rumor.
Samsung Android 5.1 rumors suggest that we'll see at least two Galaxy Android 5.1 updates push out in the future. According to the well-sourced SamMobile, the company is currently developing Android 5.1 updates for the Galaxy S6, Galaxy S6 Edge and Galaxy Grand Prime though the Galaxy Grand Prime might actually get Android 5.0.2 instead.
Thanks to a weird leak for one Galaxy S6 Edge user on T-Mobile and a report from SamMobile, we know that Samsung is probably going to release Android 5.1.1 for Galaxy devices.
Android 5.1.1 is a bug fix update that's currently rolling out to Google's Nexus users. The Android 5.1.1 delivers a number of big time fixes which should help to stabilize Samsung's upcoming Android 5.1 Lollipop updates for the Galaxy S6 and Galaxy S6 Edge and perhaps, updates for other devices as well.
Samsung needs to release that Android 5.1.1 update BADLY. Memory leak problem on GS6 is inexcusable after this amount of time.

— Harry Tucker (@harrytuckerr) May 6, 2015
The Samsung Android 5.1 update for the Galaxy S6 and Galaxy S6 Edge is thought to have two new features: Guest Mode and some big time changes to the camera.
Guest Mode is a feature that allows Android users to setup multiple profiles on a phone. It's nice if you share a phone with a loved one, children, or if you have nosey friends that love to borrow or use your phone. The feature is not available in Samsung's current version of Lollipop though it looks like it will make its debut in Android 5.1.
The camera features are still shrouded in mystery though SamMobile believes that Android 5.1 could bring full support for Google's camera API which could mean "support for features like shooting in RAW and the option to control the shutter speed, which are not currently available on the S6 and S6 edge."
Samsung Android 5.1 Release Date MIA
Unfortunately, the Android 5.1 release date for Galaxy S6, Galaxy S6 Edge and others isn't available. As a reminder, here's why we aren't expecting an Android 5.1 release anytime soon:
Development reportedly started a few short days ago. Samsung has good turnaround time but with these new features in tow, there's probably a lot of testing that needs to be done both at Samsung and at carriers.
The T-Mobile Galaxy S6 Edge Android 5.1.1 update that leaked out didn't have the camera features on board, a sign that we're still early in development.
SamMobile's early Android 5.1.1 ROM doesn't have the camera features either.
Samsung Galaxy Note 5 Software
The Samsung Galaxy Note 5 is expected to arrive later this year, probably in the fall, and it's probably going to have one of two pieces of software on board: Android 5.1.1 Lollipop or Android M. This is worth noting if you're at all interested in buying the Galaxy Note 5 later this year.
Android M
Google is expected to show off its Android M update at Google I/O in late May though there's no guarantee that it will release it right after its keynote.
Last year, Google showed off Android L in June and released it as Android 5.0 Lollipop in November after a lengthy developer preview.
Samsung's devices will almost certainly get Android M down the road so Galaxy users will want to watch the live stream on May 28th. Google probably won't detail specifics for Galaxy devices but you'll get some idea about what to expect.
Common Galaxy Lollipop Problems & Fixes
We know that Samsung Galaxy Lollipop problems are still a problem for many users and that's why we want to remind you to check out our list of fixes for top Galaxy devices.
We've put together solutions for the Galaxy S5, Galaxy Note 4, Galaxy Note Edge, Galaxy Note 3, Galaxy S4, Galaxy S6, and Galaxy S6 Edge. Take a look at those if you need help ahead of Android 5.1.1 and Android M.

As an Amazon Associate I earn from qualifying purchases.