5 Samsung Galaxy Lollipop Release Details Emerge
A number of new Samsung Galaxy Lollipop release details have emerged for the Samsung Galaxy Note 4 and Samsung Galaxy Note 2.
In December, Samsung started rolling out its Android 5.0 Lollipop update to Galaxy users. The roll out started with the Galaxy S5 but in the weeks since, it has spread to a number of new devices including the Galaxy Note 4, Galaxy Note 3, Galaxy Note Edge, and Galaxy S4. All of those Android 5.0 Lollipop updates have been making substantial progress but there is still a long way to go.
We've also seen a number of new details emerge in the weeks since Samsung's first Android 5.0 Lollipop roll out. We've seen new updates confirmed, release dates outlined, and updated Lollipop updates emerge for devices like the Galaxy S5. Samsung's been extremely busy since December and it's showing no signs of slowing down.
Today, a number of new Samsung Galaxy Lollipop release details have emerged. They include details about a brand new Galaxy Note 4 Lollipop update, information about Samsung's Android 5.1 Lollipop plans, and some new information about the Samsung Galaxy Note 2 Lollipop update that was seemingly confirmed by Samsung's regional arms several weeks ago.
The Samsung Galaxy Note 4 Lollipop update is available for several different variants in several different countries including the United States. And while the roll out is still young, Samsung's already in the process of introducing a brand new Lollipop build to Galaxy Note 4 users.
According to reports from Galaxy Club and Android Central, Samsung's rolling out a new Galaxy Note 4 Lollipop build in Europe. It's not widespread yet though it does look like it will spread to more devices in the near future now that the update is being featured on Samsung Galaxy Note 4 models inside Samsung's Experience stores.
This new build comes with several important fixes. The first, the reintroduction of the Mute Mode from Android 4.4 KitKat. Android 5.0 Lollipop introduced a new Interruptions system that stripped Android of the popular Mute option that allowed users to easily and efficiently put their phone on silent. This option was not available on early builds of the Galaxy Note 4 Lollipop update and it looks like Samsung is returning the feature to appease Galaxy users.
The update also reportedly delivers a fix for a Contacts issue and an issue with browser performance. Samsung Norway was forced to halt its Galaxy S5 and Galaxy S4 Lollipop updates and contact issues were one of the reasons why. It appears that Samsung now has a handle on this problem and perhaps, some of Android 5.0's other problems as well.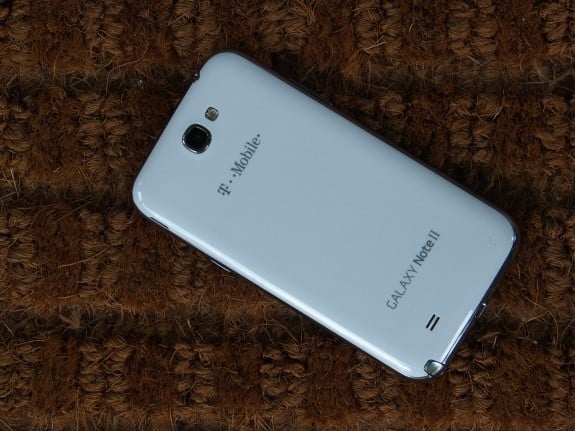 Galaxy Note 4 Lollipop details aren't the only details coming through today. SamMobile's leaked a partial Galaxy Lollipop roadmap that includes details for owners of the Galaxy Note 2, Galaxy A variants and all Galaxy models getting Android 5.0 Lollipop.
The publication claims that Samsung is working on Android 5.0 Lollipop for the Galaxy A series which includes the Galaxy A3, Galaxy A5 and Galaxy A7. It's not clear when Samsung plans to roll these updates out.
The Samsung Galaxy Note 2 Lollipop update that was seemingly confirmed by Samsung's regional wings is now in limbo. The report claims that Samsung still hasn't fired up Galaxy Note 2 Lollipop development. At the very least, this means that a roll out is still very far off in the distance. At worst, it means that a Galaxy Note 2 Lollipop update won't be coming to Samsung's aging former flagship.
In addition, Samsung still hasn't begun to work on Android 5.1 Lollipop updates for its Galaxy devices. Android 5.1 Lollipop is still extremely new, it's currently rolling out to Nexus smartphones and tablets, so there is still a ton of time for Samsung to put the update and its fixes into development. For now, Galaxy owners must contend with Android 5.0.2 Lollipop and Android 5.0.1 Lollipop, Google's two other versions of Android 5.0.

As an Amazon Associate I earn from qualifying purchases.